David Bowie 1978-06-20 Glasgow ,Apollo Theatre – Glascow 2 –

Sound Quality Rating
101 Warszawa.flac
102 "Heroes".flac
103 What In The World.flac
104 Be My Wife.flac
105 The Jean Genie.flac
106 Blackout.flac
107 Sense Of Doubt.flac
108 Speed Of Life.flac
109 Breaking Glass.flac
110 Fame.flac
111 Beauty and the Beast.flac
201 band introductions.flac
202 Five Years.flac
203 Soul Love.flac
204 Star.flac
205 Hang On To Yourself.flac
206 Ziggy Stardust.flac
207 Suffragette City.flac
208 Art Decade.flac
209 Alabama Song.flac
210 Station To Station.flac
211 TVC 15.flac
212 Stay.flac
213 Rebel Rebel.flac
Label : From The Hunky Geordie Tapes – HUG060CD
Audio Source : audience
Lineage : TDK SA60/90 tape (Noggin) > JVC PC-X95 tape deck
Total running time : 1:42:03
Sound Quality : Much noise ,dull ,but still good listened to
Attendance : 3.181
Artwork : by steve23yh
Note : The first half of Warszawa is missing.
This,too,is a very good show,the audience joining in many a song.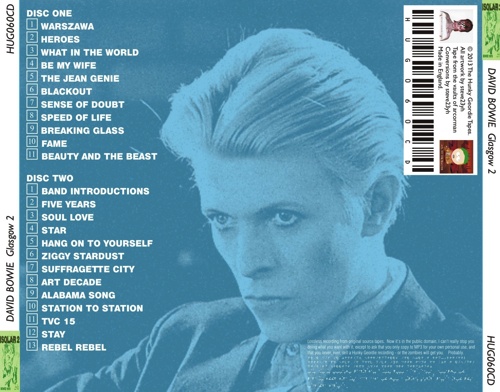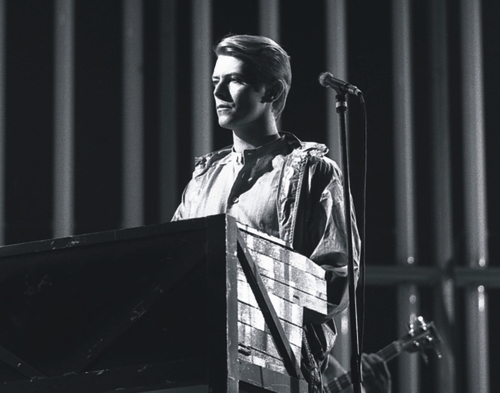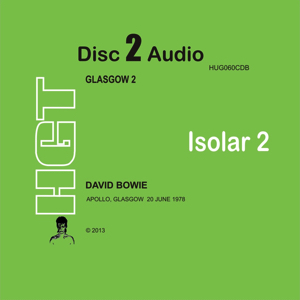 Tour band 1978 – The Low and Heroes World Tour :
David Bowie – vocals, chamberlain
Adrian Belew – lead guitar, backing vocals
Carlos Alomar – rhythm guitar, backing vocals
George Murray – bass guitar, backing vocals
Dennis Davis – drums, percussion
Roger Powell – keyboards, synthesizer, backing vocals (except 11–14 November 1978)
Dennis Garcia – keyboards, synthesizer (11–14 November 1978 only)
Sean Mayes – piano, string ensemble, backing vocals Simon House – electric violin
.
David Bowie played Glasgow's Apollo in June 1978.
The music venue was under threat of closing to make way for a bingo hall.
Fidelma Cook caught up with the Ziggy Stardust singer backstage where he talked about Scottish music fans, the Apollo as a venue and taking his show on the road.
This is the original Reporting Scotland TV film from 1978
.
Notes
Running slow – speed correction with factor of 107%
Right channel too quiet – boosted by 100%
Tape flip between Blackout and Sense of Doubt – clean
Join between Fame and Blackout is on source tape – left alone
Gap in crowd noise after Star – removed
Fade in crowd noise after Hang On To Yourself is on source tape – left alone
Tape flip between Art Decade and Alabama Song – seamless
Join between Stay and Rebel Rebel is on the source tape – left alone
(Visited 289 times, 1 visits today)