David Bowie 1983-09-17 Oakland ,Oakland Alameda Coliseum – This Is Our Last Dance –
Sound Quality Rating
101. Right Now Right Now.flac
102. Look Back In Anger.flac
103. "Heroes".flac
104. What In The World.flac
105. Golden Years.flac
106. Fashion.flac
107. Let's Dance.flac
108. Red Sails.flac
109. Breaking Glass.flac
110. Life On Mars.flac
111. Sorrow.flac
112. Cat People.flac
113. China Girl.flac
114. Scary Monsters.flac
115. Rebel Rebel.flac
116. White Light White Heat.flac
201. Station To Station.flac
202. Cracked Actor.flac
203. Ashes To Ashes.flac
204. Space Oddity.flac
205. Band introductions.flac
206. Young Americans.flac
207. Fame.flac
208. Star.flac
209. Stay.flac
210. The Jean Genie.flac
211. Modern Love.flac
Label : From The Hunky Geordie Tapes – HUG210CD
Audio Source : audience
Lineage : 2 x TDK D60
Total running time : 1:54:44
Sound Quality : noise ,dull ,but still good listened to
Attendance : 34.816
Artwork : By steve23yh
This was the last concert of the North American tour.
"On bass well-known Dutch painter Carmine Rojas" Bowie says! "You probably know this is the last date of our North American tour. I'd like to thank my crew very much for carrying out a very hard,wonderful world,thank you very much lads. I'd like to thank all the people in America that made us feel so much at home. I'd like to thank Keay Fogg's radio station for playing 'Super Requests' earlier in the morning" ,then he announces Young Americans: "This is a little thing that I just wrote earlier".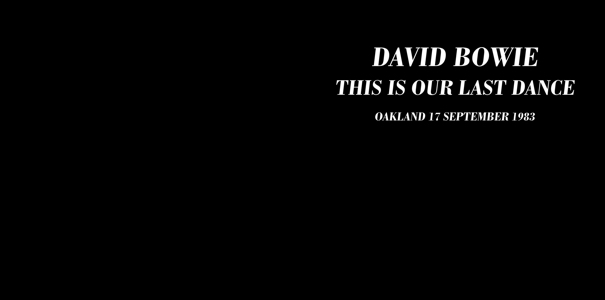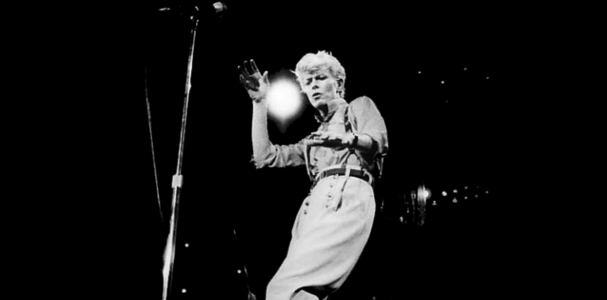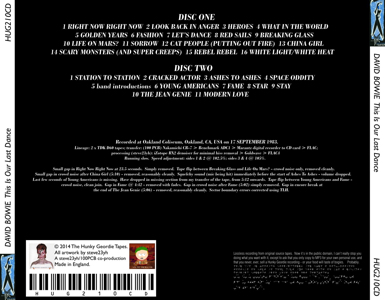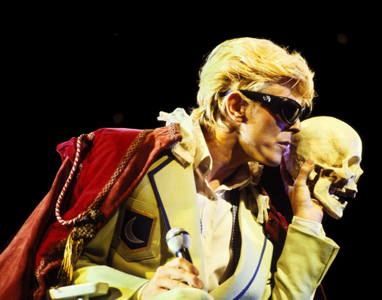 Tour band 1983 – The Serious Moonlight World Tour :
• David Bowie – lead vocals, guitar, saxophone
• Earl Slick – guitar
• Carlos Alomar – guitar, backing vocals, music director
• Carmine Rojas – bass guitar
• Tony Thompson – drums, percussion
• Dave Lebolt – keyboards, synthesizers
The Borneo Horns:
• Steve Elson – saxophones
• Stan Harrison – saxophones, woodwinds
• Lenny Pickett – saxophones, woodwinds
backing vocals
• George Simms – backing vocals
• Frank Simms – backing vocals
•
David Bowie World Convention 1983
David Bowie – 1983 Souvenir Serious Moonlight Tour
===================
Notes
iZotope RX2 for light hiss removal
Running slow. Speed adjustment: sides 1 & 2 @ 102.5%; sides 3 & 4 @ 105%.
Small gap in Right Now Right Now at 23.5 seconds. Simply removed.
Tape flip between Breaking Glass and Life On Mars? – crowd noise only, removed cleanly.
Small gap in crowd noise after China Girl (5:10) – removed, reasonably cleanly.
Squelchy sound (mic being hit) immediately before the start of Ashes To Ashes – volume dropped.
Last few seconds of Young Americans is missing. Have dropped in missing section from my transfer of the tape, from 5:12 onwards.
Tape flip between Young Americans and Fame – crowd noise, clean join.
Gap in Fame @ 4:42 – removed with fades.
Gap in crowd noise after Fame (5:02) simply removed.
Gap in encore break at the end of The Jean Genie (5:06) – removed, reasonably cleanly.
SBEs fixed using TLH.
(Visited 1,105 times, 1 visits today)