David Bowie 1983-10-22 Tokyo ,Budokan Arena – Sound Of Gold –
Sound Quality Rating
101. introduction.flac
102. Look Back In Anger.flac
103. "Heroes".flac
104. What In The World.flac
105. Golden Years.flac
106. Fashion.flac
107. Let's Dance.flac
108. Breaking Glass (aborted).flac
109. Breaking Glass (full song).flac
110. Life On Mars.flac
111. Sorrow.flac
112. Cat People.flac
113. China Girl.flac
114. Scary Monsters.flac
115. Rebel Rebel.flac
116. White Light White Heat.flac
201. Station To Station.flac
202. Cracked Actor.flac
203. Ashes To Ashes.flac
204. Space Oddity.flac
205. band introductions.flac
206. Young Americans.flac
207. Fame.flac
208. Star.flac
209. Stay.flac
210. The Jean Genie.flac
211. Modern Love.flac
Label : From The Hunky Geordie Tapes – HUG250CD
Audio Source : audience
Lineage : 2 x D60 > Denon DRM-500 deck
Total running time : 1:53:50
Sound Quality : Much noise ,dull ,but still good listened to
Attendance : 10.700
Artwork : By steve23yh
In Breaking Glass the music suddenly stops – there is a squeacking sound,Earl Slick seems to have some trouble with his guitar. Bowie says something in Japanese and then the band start anew.
The audience keenly reply "Yeah!" when Juring the band intro Bowie asks "Are you well?". "On saxophone and troublemaker of the band Stanley Harrison!"."Good evening again" Bowie says after an extensive band intro,"this is a song from an album called … I can't get my fingers apart …. a song from an album called Young Americans".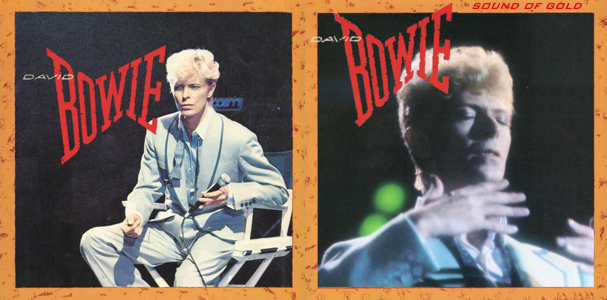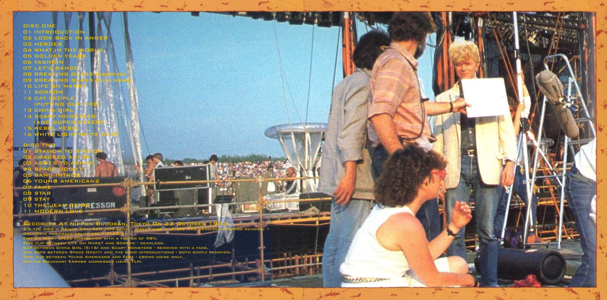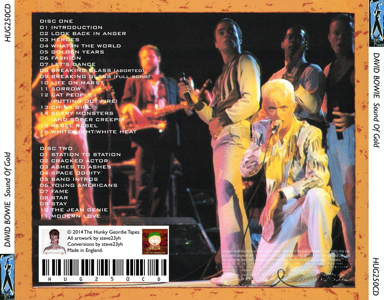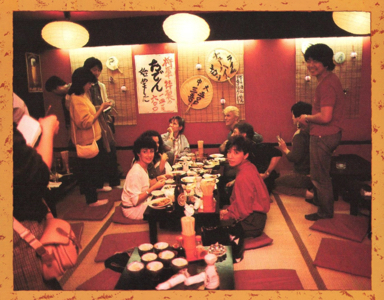 Tour band 1983 – The Serious Moonlight World Tour :
• David Bowie – lead vocals, guitar, saxophone
• Earl Slick – guitar
• Carlos Alomar – guitar, backing vocals, music director
• Carmine Rojas – bass guitar
• Tony Thompson – drums, percussion
• Dave Lebolt – keyboards, synthesizers
The Borneo Horns:
• Steve Elson – saxophones
• Stan Harrison – saxophones, woodwinds
• Lenny Pickett – saxophones, woodwinds
backing vocals
• George Simms – backing vocals
• Frank Simms – backing vocals
•
David Bowie World Convention 1983
David Bowie – 1983 Souvenir Serious Moonlight Tour
==============
Notes
Tiny bit fast – speed correction with a factor of 98%.
Tape flip between Life On Mars? and Sorrow – seamless.
Gap between China Girl (5:16) and Scary Monsters – removed with a fade.
Two gaps between Space Oddity and the band introductions – both simply removed.
Tape flip between Young Americans and Fame – crowd noise only.
Sector Boundary Errors fixed with TLH.
(Visited 250 times, 1 visits today)