Iman has posted on social media for the first time since her husband David Bowie died.
David Bowie's widow has taken to social media for the first time since her husband passed away.
Iman Abdulmajid briefly resurfaced on her Twitter page to share a post about "love and gratitude" as she broke her silence online for the first time since the Starmanhitmaker tragically died last month after a battle with cancer.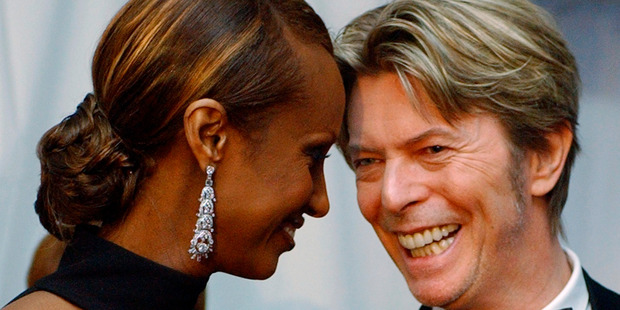 ++++++++++++++++++++++++++++
Meanwhile, a close friend of David's previously revealed he "fought to live" and be there for his family.
Ivo Van Hove, who worked with David on stage show Lazarus, said: "I deeply felt that he really didn't want to die. It was a fight not against death but a fight to live. And living, for him, was being a real family man. He loved to go home, to be at home with his daughter, with his wife, his family …
"I had known for about a year. We began collaborating on our show, 'Lazarus', and at some point he took me to one side to say that he wouldn't always be able to be there due to his illness. He told me he had cancer, liver cancer.
(Visited 416 times, 1 visits today)