David Bowie 2004-02-27 Melbourne ,Rod Laver Arena – Adam's Own Twilight Zone –
Sound Quality Rating
101. Intro.flac
102. Rebel.flac
103. New Killer Star.flac
104. Fashion.flac
105. Cactus.flac
106. I've Been Waiting For You.flac
107. All The Young Dudes.flac
108. China Girl.flac
109. The Man Who Sold The World.flac
110. Pablo Picasso.flac
111. Sound and Vision.flac
112. Always Crashing In The Same Car.flac
113. Breaking Glass.flac
114. Be My Wife.flac
115. Let's Dance.flac
116. Sunday.flac
117. Heathen (The Rays).flac
201. Silly Twaddle And Band Introduction .flac
202. Underpressure.flac
203. Life On Mars.flac
204. Looking For Water.flac
205. Changes.flac
206. Ashes To Ashes.flac
207. I'm Afraid For Americans.flac
208. "Heroes".flac
209. Never Get Old.flac
210. Try Some Buy Some.flac
211. Five Years.flac
212. Hang On To Yourself .flac
213. Ziggy Stardust.flac
Bonus:
214 Earl Slick – Spooky Ghost – Ding Dong Lounge 2004-02-25.flac
Label : Downunder Discs
Audio Source : Audience recording
Lineage : Unknown
Taping Gear : Unknown
Taper: Simone Metge ??
Recording Location: Unknown
Total running time : 2:25:45
Sound Quality : very good. Equals record or radio/TV apart from a slight noise and some dullness.
Attendance : Unknown
Artwork : Yes
Some notes from BowieNet:
David Bowie has just stepped off the stage at the Rod Laver Arena, and, as ever, the very lovely Charly has come through with the goods. Apparently David was back in the familiar stage outfit that he's been wearing throughout A reality Tour. It seems the Zoot may have been a one off.
During the band introduction after Heathen David, accompanied by the band, sang Happy Birthday to Gerry. I have to hold up my hands and admit I'm not sure if it is actually Gerry's birthday, (can't find anything online) or whether this was just some kind of private joke?
In the event that it is Gerry's birthday, perhaps you should take a look at yesterday's news and go get a Spooky CD and Screwdriver for his birthday fund!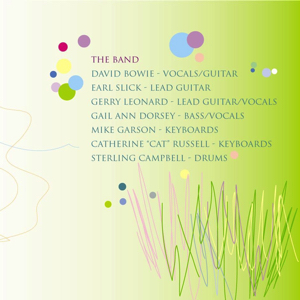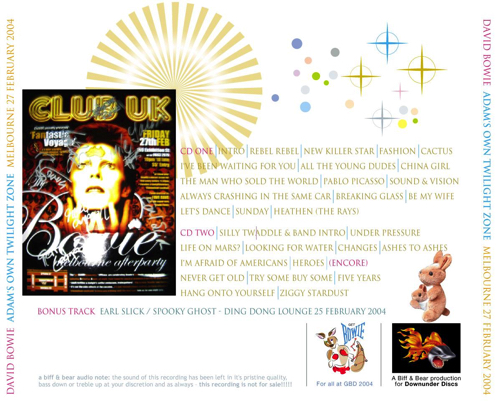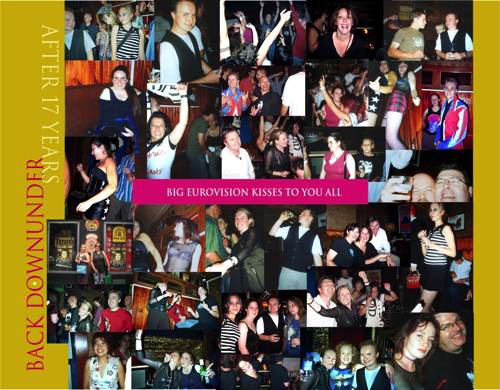 Thirty-five years ago, David Bowie set out to change the world with a rock'n'roll band led by his futuristic rock star alter ego Ziggy Stardust.
Last night at the Rod Laver Arena, the carrot-topped alien was nowhere to be seen as the musical icon played his first Melbourne show in 16 years.
At times, it was hard to reconcile some of the alienated young man's lyrics such as "Pretty soon now you're gonna get older" (from Changes) with this dapper, healthy, 57-year-old mainstream entertainer.
But having changed the world and now enjoying that period somewhere between his golden and twilight years, the crowd was thrilled to be guided through a back catalogue of songs that reveal snapshots of his idiosyncratic rise and fall and rise.
With a generous leaning towards his hit-heavy 1970s era, the concert had all his musical flavours: folk, glam rock, soul, blues, disco, funk and techno, old gems peppered with songs from recent return-to-form albums Reality and Heathen. Scarcely a note was played from his creative void that was 1983 to 2002.
Bowie, himself decked out in dark jeans, runners, tatty tails and a red scarf, inspired his own fashion show. There were neo-kabuki gothics and many others groomed to perfection with glittered make-up, hairspray and seductively long gloves and at least one Ziggy Stardust.
His bellowing, golden voice and commanding stage presence make him the consummate live entertainer. With the opening riff of 1975 song Rebel, Rebel, he had the fans on their feet. Next came 2003's New Killer Star, seamlessly followed by the dirty robotic funk of Fame, the ode to celebrity he wrote with John Lennon.
This was followed by a cover of the Pixies' Cactus, and reworkings of Jonathan Richman's Pablo Picasso and The Velvet Underground's White Light/White Heat. Clearly, this was not a nostalgia show but a tribute to rock'n'roll. But some of the highlights were ballads reflecting his innter peace, such as Quicksand, Life on Mars and a slow, funky version of Ashes to Ashes.
In contrast to his either supercool or supernatural character during performance, his casual on-stage banter could have been any bloke in the pub.
The journey began in outer space with his Ziggy Stardust phase (a reaction to the "denim hell" and West Coast soft rock of the '70s) and his 1976 film The Man Who Fell to Earth. The latest chapter sees Bowie landing on the ground 30 years later as a balanced, clean-living father and husband, which he sings about in Reality.
Unlike the recent spate of nostalgia tours, Bowie's A Reality Tour stands apart because of his strong recent work and because, unlike some of his peers, he doesn't demand photographers shoot 100 metres from the stage.
Combined with the fact that he has more hits than just about any act other than the Beatles, and the looks and energy of a man half his age, this show was unmissable.
The six-piece band was in crack form at the tail end of a seven-month tour, with lead guitarist Gerry Leonard doing his best to fill the large shoes left by the late Mick Ronson.
The band and Bowie peaked with knockout versions of Suffragette City and, finally, Ziggy Stardust.
David Bowie Tour band 2003-2004 A Reality Tour
A Reality Tour was a worldwide concert tour by David Bowie in support of the Reality album. The tour commenced on 7 October 2003 at the Forum Copenhagen, Denmark, continuing through Europe, North America, Asia, including a return to New Zealand and Australia for the first time since the 1987 Glass Spider Tour. Bowie retired from performing live in 2006, making this tour his last.
The tour grossed US$46 million, making it the ninth-highest-grossing tour of 2004.
The Tour band
• David Bowie – vocals and acoustic guitar
• Earl Slick – lead guitar
• Gerry Leonard – guitar, backing vocals
• Gail Ann Dorsey – bass guitar, vocals
• Sterling Campbell – drums, percussion
• Mike Garson – keyboards, piano
• Catherine Russell – backing keyboards/backing vocals
Start date 11 June 2002
End date 23 October 2002



(Visited 448 times, 1 visits today)