David Bowie 1983-05-24 Lyon ,Palais des Sports – Still This Pulsing Night –
Sound Quality Rating
101. Announcement.flac
102. The Jean Genie.flac
103. Star.flac
104. "Heroes".flac
105. What In The World.flac
106. Golden Years.flac
107. Fashion.flac
108. Let's Dance.flac
109. Breaking Glass.flac
110. Life On Mars.flac
111. Sorrow.flac
112. Cat People.flac
113. China Girl.flac
114. Scary Monsters.flac
115. Rebel Rebel.flac
116. White Light White Heat.flac
201. Station To Station.flac
202. Cracked Actor.flac
203. Ashes To Ashes.flac
204. Space Oddity.flac
205. Band introductions.flac
206. Young Americans.flac
207. Hang On To Yourself.flac
208. Fame.flac
209. TVC 15.flac
210. The Jean Genie.flac
211. Modern Love.flac
Label : From The Hunky Geordie Tapes – HUG058CD
Audio Source : audience
Lineage : Fuji FX-1 C90 (Noggin, lo gen) > JVC PC-X95 tape deck
Total running time : 1:40:49
Sound Quality : noise ,dull ,but still good listened to
Attendance : 11.800
Artwork : by steve23yh
The sound of the audience is spleadidly massive; they scream away after the announcement: "Madames et monsieurs,pour la premiere fois de plus cinq ans – David Bowie" After a beautiful version of Space Oddity Bowie says "Merci,Merci beaucoup" and makes all the introductions in French as well.
The audience clap along with Jean Genie,and then,after five minutes of screaming, they are presented with Modern Love.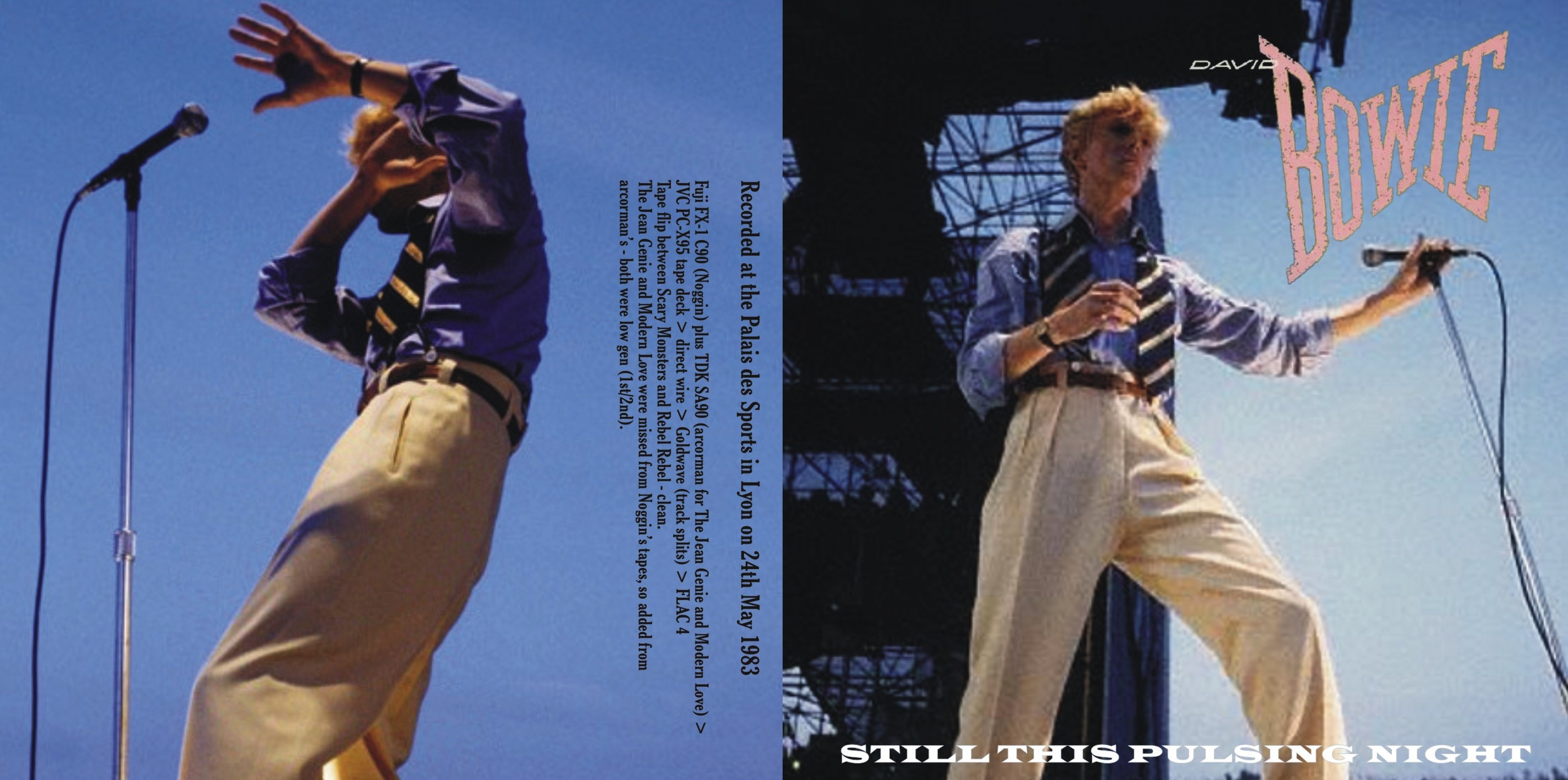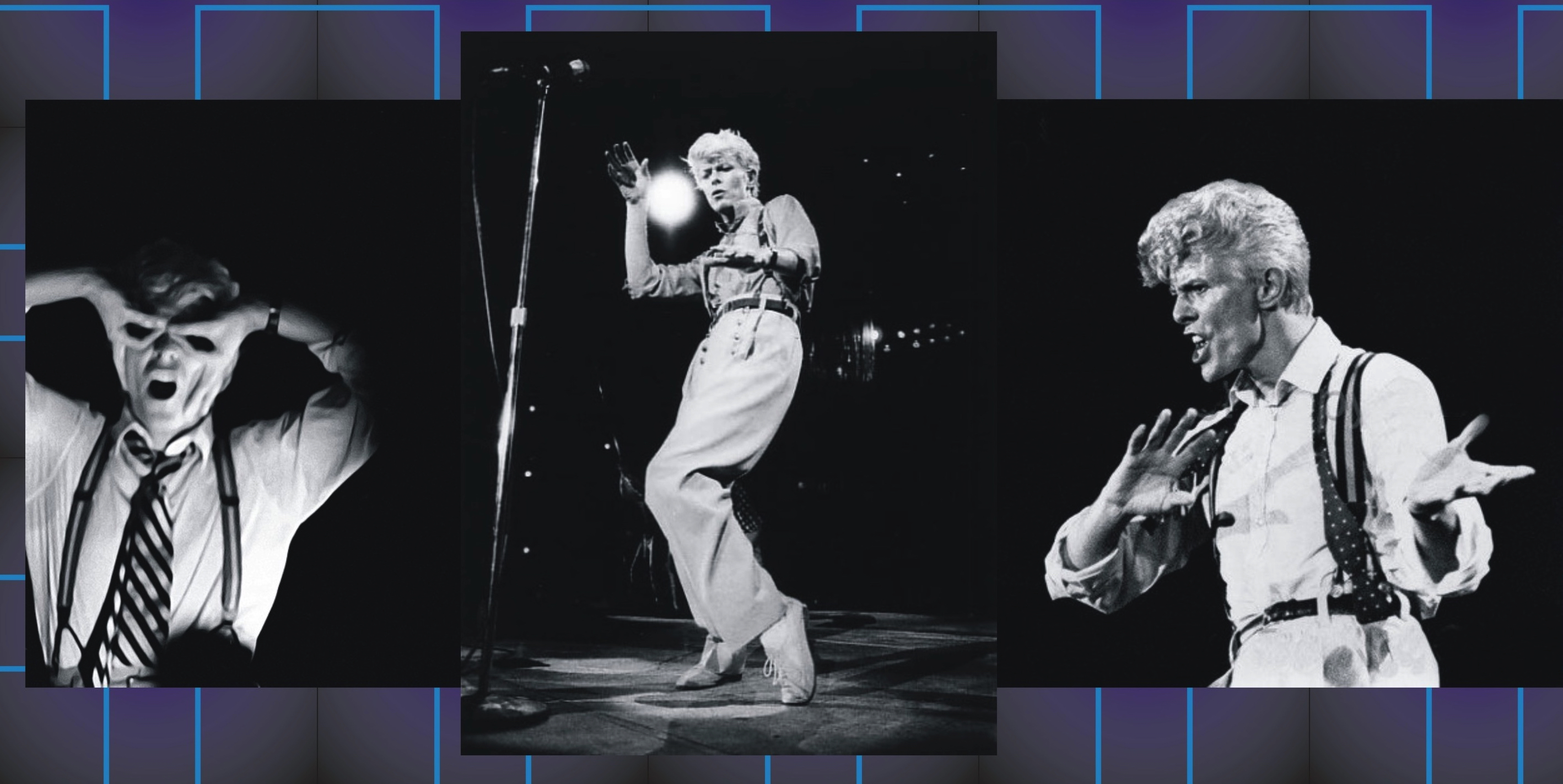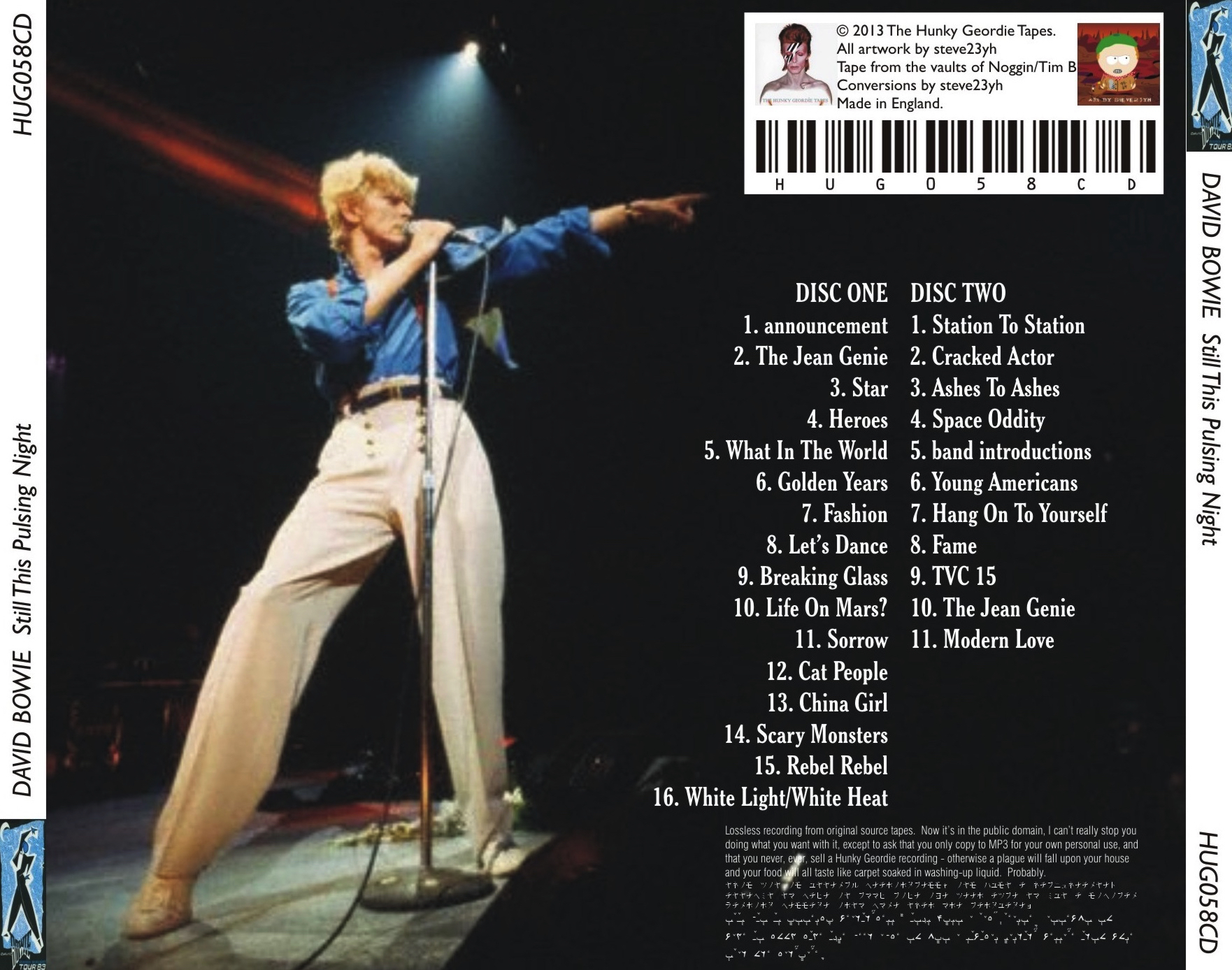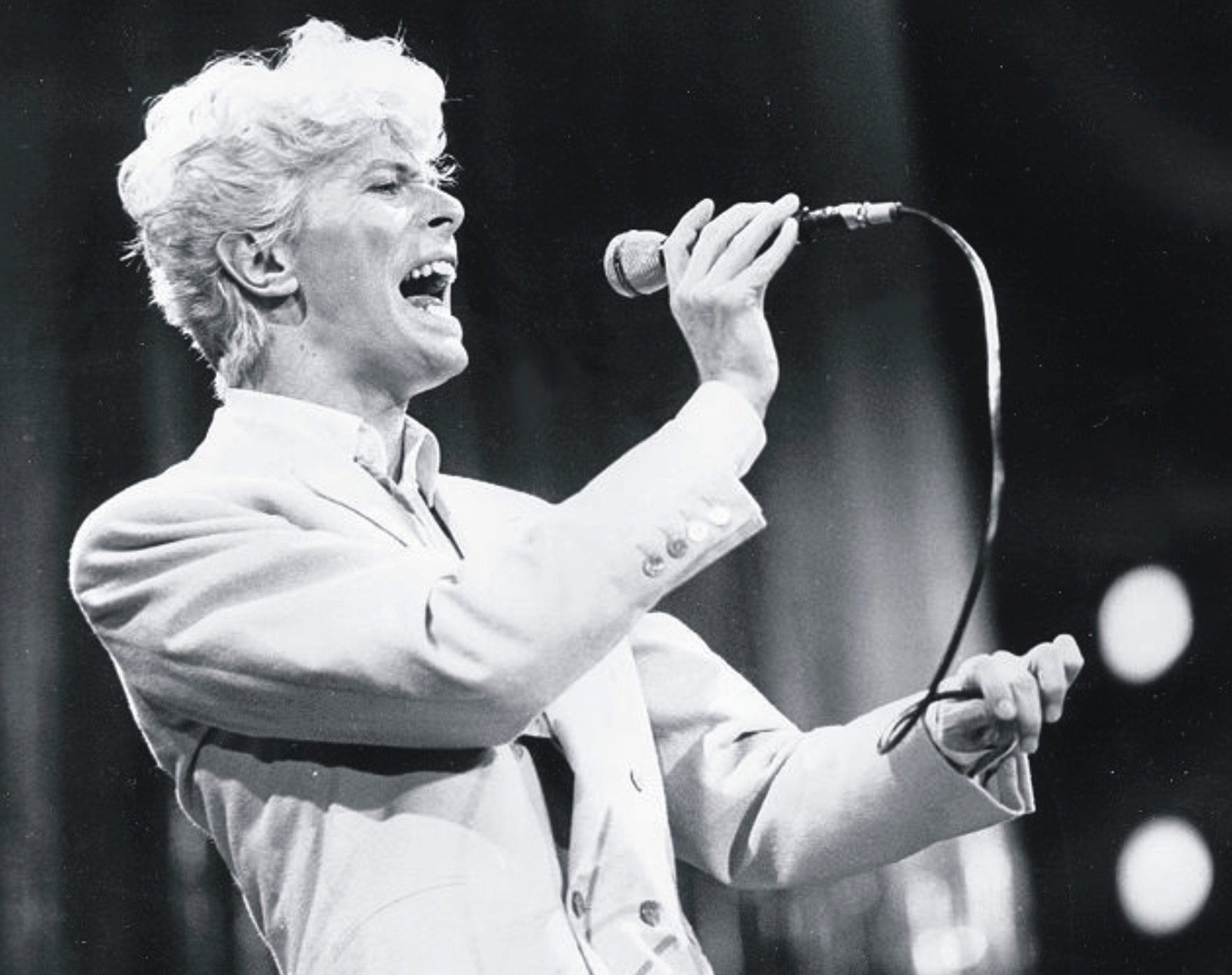 David Bowie Tour band 1983 – The Serious Moonlight World Tour :
• David Bowie – lead vocals, guitar, saxophone
• Earl Slick – guitar
• Carlos Alomar – guitar, backing vocals, music director
• Carmine Rojas – bass guitar
• Tony Thompson – drums, percussion
• Dave Lebolt – keyboards, synthesizers
The Borneo Horns:
• Steve Elson – saxophones
• Stan Harrison – saxophones, woodwinds
• Lenny Pickett – saxophones, woodwinds
Backing vocals
• George Simms – backing vocals
• Frank Simms – backing vocals• Frank Simms – backing vocals
David Bowie World Convention 1983
David Bowie – 1983 Souvenir Serious Moonlight Tour
===============
Notes
End of side 1 is a little louder than the start of side 2 (Rebel Rebel).
Overall volume is right, so left alone.
Join between Scary Monsters and Rebel Rebel otherwise clean.
The Jean Genie and Modern Love were both missing from Noggin's tape, but were added from arcorman's (TDK SA60 > Denon DRM-500 deck > direct wire > Goldwave > FLAC 4). No discernable difference in quality.
.
(Visited 735 times, 1 visits today)