David Bowie 1983-08-04 Chicago ,Rosemont Horizon – Jealousies Scream – .
Sound Quality Rating
101. Introduction.flac
102. Star.flac
103. "Heroes".flac
104. What In The World.flac
105. Golden Years.flac
106. Fashion.flac
107. Let's Dance.flac
108. Breaking Glass.flac
109. Life On Mars.flac
110. Sorrow.flac
111. Cat People.flac
112. China Girl.flac
113. Scary Monsters.flac
114. Rebel Rebel.flac
115. White Light White Heat.flac
201. Station To Station.flac
202. Cracked Actor.flac
203. Ashes To Ashes.flac
204. Space Oddity.flac
205. band introductions.flac
206. Young Americans.flac
207. Fame.flac
208. TVC 15.flac
209. Stay.flac
Encore:
210. The Jean Genie.flac
211. I Can't Explain.flac
Label : From The Hunky Geordie Tapes – HGSS13CD
Audio Source : audience
Lineage : TDK D60 x 2 > Denon DRM-500 tape deck
Total running time : 1:54:50
Sound Quality : Much noise ,dull ,but still good listened to
Attendance : 18.100
Artwork : by steve23yh
Wildly enthusiastic audience ;
This concert was to be held in St.Paul,but was moved to the Horizon without reasons given. This is a splendid tape with a wildly enthusiastic audience who go on shouting even during the songs,e.g Let's Dans ,when a rose is thrown onto the stage and Bowie turns it into a fiddle! "Thank you for your support,goud evening!" he calls out gratefully. During the en­cores one can hear the drumming of thousands of feet being stamped. Al the beginning of Jean Genie Bowie waits quite a while before he starts singing,in order to let the band give a sample of their skills,and the audience clap along with fervour.
On the whole the Chicago shows received good reviews.
The Twin Cities Reader – quite rightly – wrote: "Bowie's distance from his audience and his oblique lyrics do not get in the way of communicating with 18.100 people".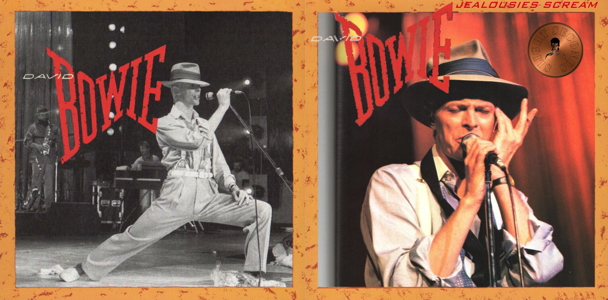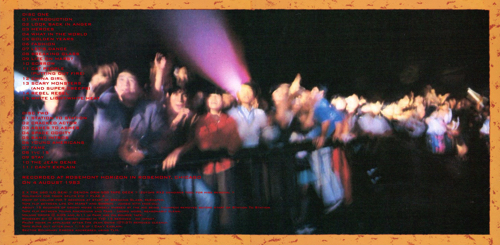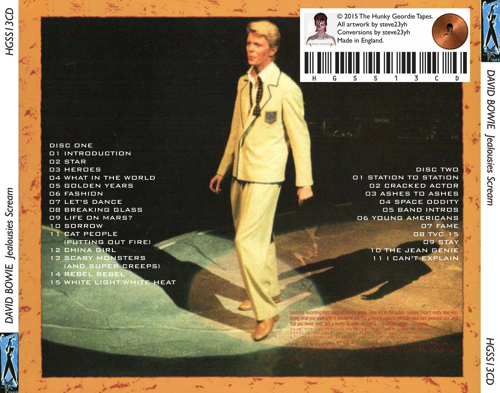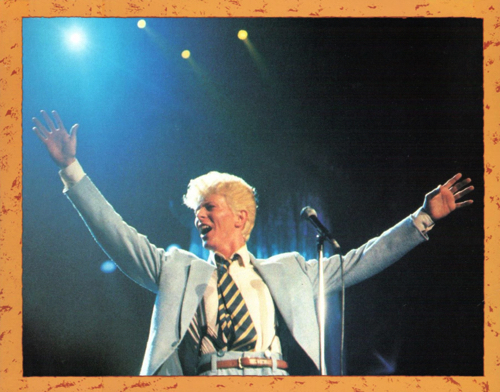 David Bowie Tour band 1983 – The Serious Moonlight World Tour :
• David Bowie – lead vocals, guitar, saxophone
• Earl Slick – guitar
• Carlos Alomar – guitar, backing vocals, music director
• Carmine Rojas – bass guitar
• Tony Thompson – drums, percussion
• Dave Lebolt – keyboards, synthesizers
The Borneo Horns:
• Steve Elson – saxophones
• Stan Harrison – saxophones, woodwinds
• Lenny Pickett – saxophones, woodwinds
Backing vocals
• George Simms – backing vocals
• Frank Simms – backing vocals• Frank Simms – backing vocals
David Bowie World Convention 1983
David Bowie – 1983 Souvenir Serious Moonlight Tour
(Visited 541 times, 1 visits today)