David Bowie 1978-06-11 Brussels ,Vorst Nationaal – Brussels 1878 – SQ 8 –
Sound Quality Rating
01 – Warszawa.flac
02 – "Heroes".flac
03 – What In The World.flac
04 – Be My Wife.flac
05 – The Jean Genie.flac
06 – Black Out.flac
07 – Sense Of Doubt.flac
08 – Speed Of Life.flac
09 – Breaking Glass.flac
10 – Fame [fade out].flac
11 – Five Years.flac
12 – Soul Love.flac
13 – Star.flac
14 – Hang On To Yourself.flac
15 – Ziggy Stardust.flac
16 – Suffragette City.flac
17 – Art Decade.flac
18 – Alabama Song.flac
19 – Station To Station.flac
Encore
20 – TVC-15.flac
Label : No label
Audio Source : audience
Lineage :
Total running time : 1:30:43
Sound Quality : noise ,dull ,but still good listened to
Attendance : 8.000
Artwork : Yes
Note: Probably missing tracks: Beauty And The Beast ,Stay and Rebel Rebel
David does not talk much times this concert
This is a pretty good sounding show from the '78 tour.
The Bowie Concert Tapes book does not mention this tape so I believe it surfaced later. It's really clear at least to my ears, not a lot of hiss on this show.
Beauty And The Beast seems to be missing due to a tape flip after Fame.
Station To Station goes straight into TVC-15… does this mean that Stay wasn't performed???
The tape ends after TVC-15 so at least Rebel Rebel seems to be missing.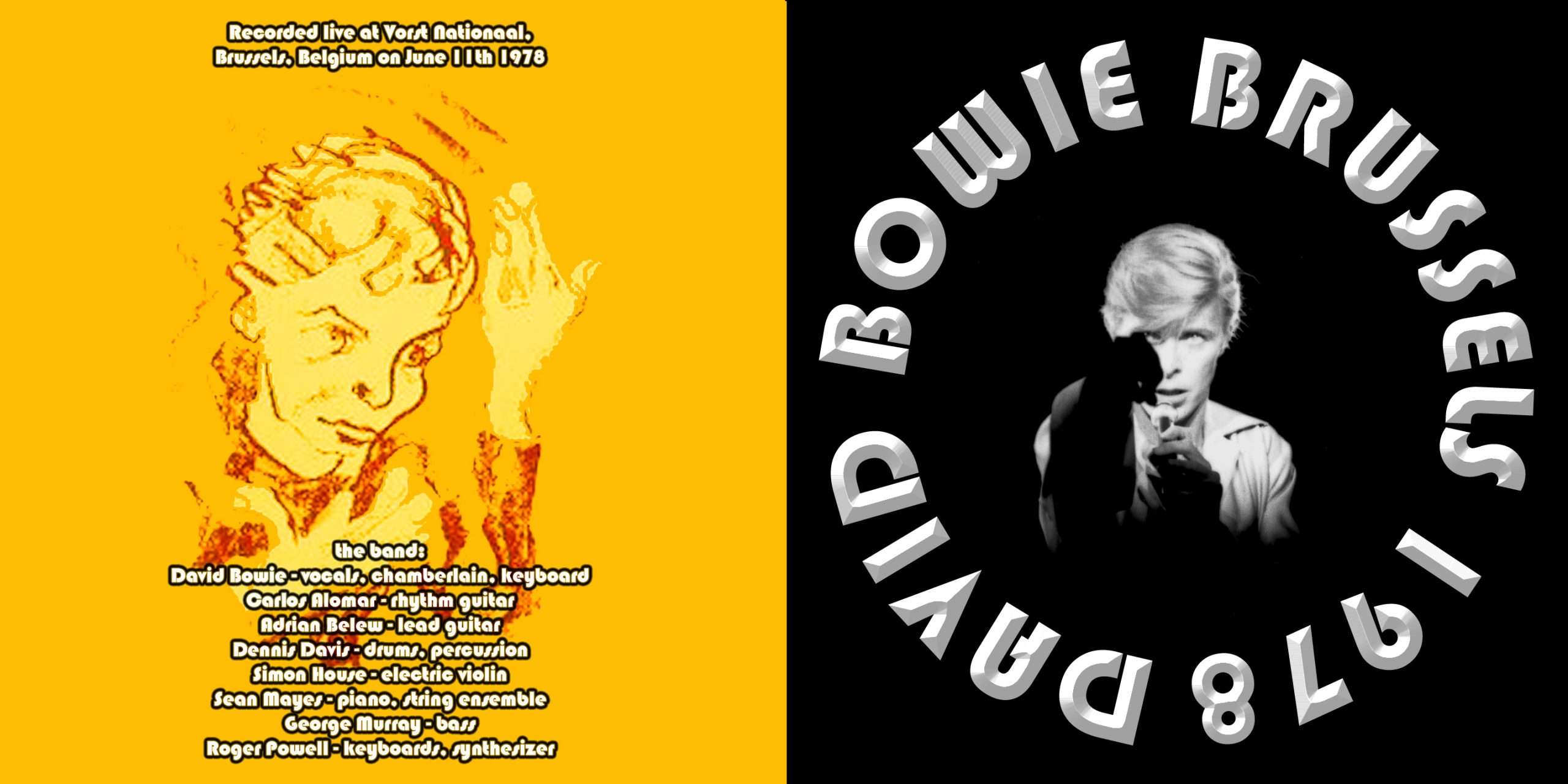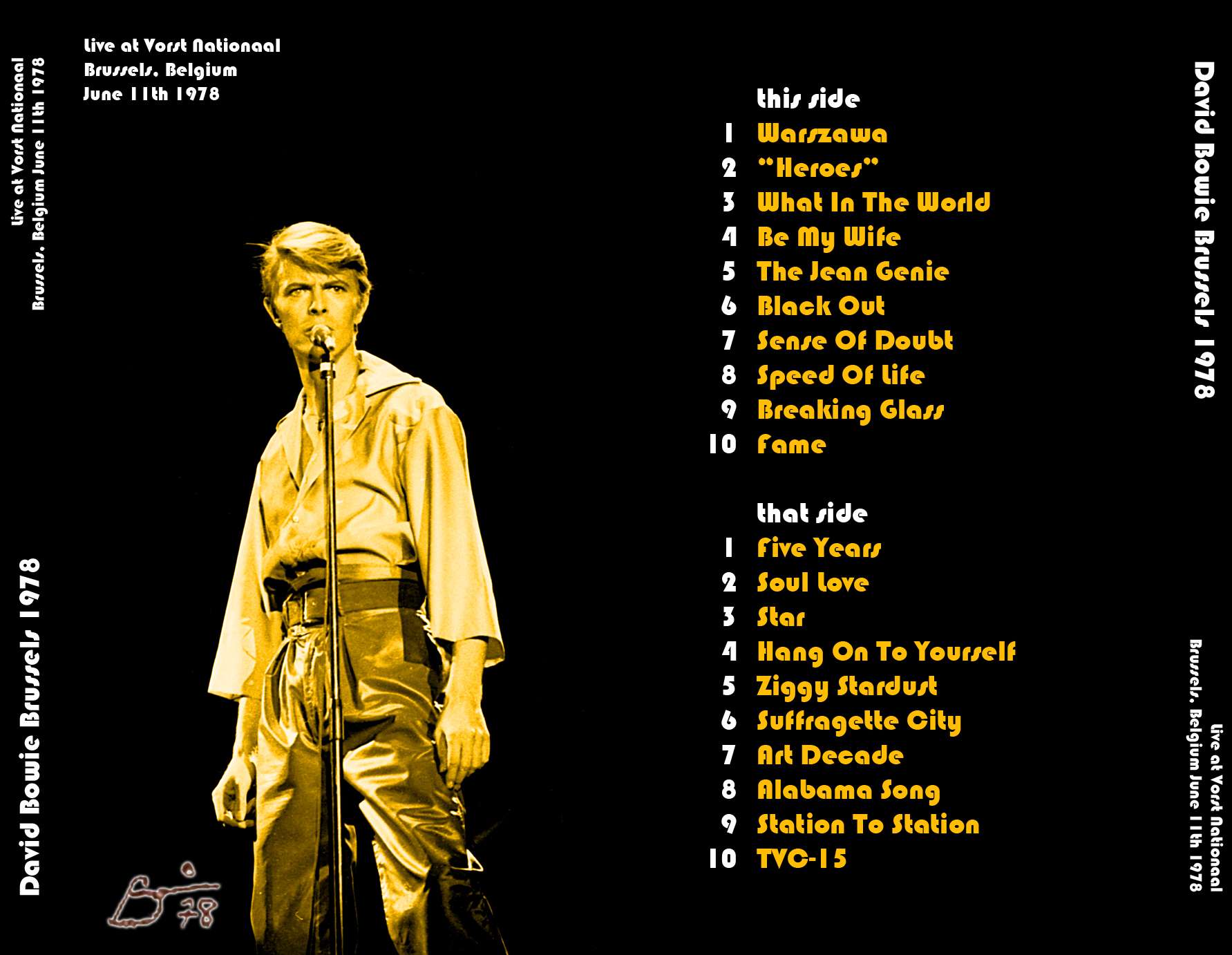 Tour band 1978 – The Low and Heroes World Tour :
David Bowie – vocals, chamberlain
Adrian Belew – lead guitar, backing vocals
Carlos Alomar – rhythm guitar, backing vocals (music director)
George Murray – bass guitar, backing vocals
Dennis Davis – drums, percussion
Roger Powell – keyboards, synthesizer ,Moog Taurus bass pedals ,backing vocals (except 11–14 November 1978)
Dennis Garcia – keyboards, synthesizer (11–14 November 1978 only)
Sean Mayes – piano, string ensemble, backing vocals Simon House – electric violin
Simon House – electric violin.
.
(Visited 145 times, 1 visits today)