David Bowie 1978-05-30 Bremen ,Beat Club (The Man Who Sold The World TV-Special, recorded in Bremen for the TV program "Musikladen Extra") – Live In Bremen '78 –
Sound Quality Rating
01. Intro Sense of Doubt
02. The Beauty And The Beast
03. "Heroes"
04. Stay
05. Jean Jeannie
06. Transmission – TVL-15
07. Alabama Song
08. Rebel, Rebel
Label : No label
Audio Source : TV Broadcast
Lineage : Vinyl
Taping Gear : Unknown
Taper: Unknown
Recording Location: Unknown
Total running time : 0:47:14
Sound Quality : very good. Equals record or radio apart from a slight noise and some dullness.
Attendance : Unknown
Artwork : Yes
Tracksplit : No track makers
The Man Who Sold The World TV-Special, recorded in Bremen for the TV program "Musikladen Extra" on May 30 1978.
In terms of Bowie bootlegs it's one of the best out there due to both the quality of the recording and the excellent musicianship by Bowie and his band.
The version of "Heroes" is the best live rendition I've ever heard and if you don't believe me check it out here. It's full of power and verve, capturing the melodramatic essence of the song totally.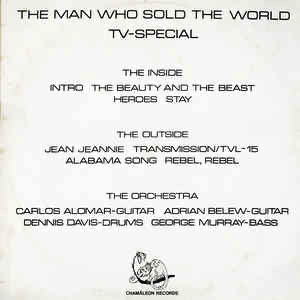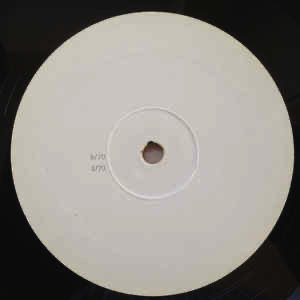 The Band
David Bowie – Synthesizer, Vocals
Bass – George Murray
Drums – Dennis Davis
Guitar – Adrian Belew, Carlos Alomar
Keyboards, Synthesizer – Roger Powell
Piano [Uncredited] – Sean Mayes
Violin [Electric Violin, Simon House
(Visited 959 times, 1 visits today)