David Bowie The Axeman Cometh 1971-1973 – (Various Studio & Acetate Recordings)
Sound Quality Rating
Bowie & Ronson At The T1 Studio, London, Uk. (21St September 1971)
01. The Supermen.flac
02. Oh! You Pretty Things.flac
03. Eight Line Poem.flac
04. Kooks.flac
05. Fill Your Heart.flac
06. Amsterdam.flac
07. Andy Warhol (False Start).flac
08. Andy Warhol.flac
Rehearsals At The Old Grey Whistle Test Studios, London, Uk. (8Th February 1972)
09. Queen Bitch (Take 1).flac
10. Queen Bitch (Take 2).flac
The 'NBC Midnight Special', Usa Tv Broadcast (October 1973)
11. Space Oddity.flac
12. Time.flac
13. The Jean Genie.flac
Ronson On Vocals, Alternative Mix From A Trident Acetate
14. White Light White Heat.flac
Original Version, No Overdubs. Hammersmith Odeon, London, Uk. (3Th July 1973)
15. Moonage Daydream.flac
Live On The Russell Harty Goes Pop Uk Tv Show. (17Th January 1973)
16. Drive In Saturday.flac
Bowie'S Solo Demo Acetate Recorded In Early 19711
17. Bombers.flac
18. Changes.flac
19. Amsterdam.flac
20. Kooks.flac
The 'Mix 1' Acetate From 1973
21. Rebel Rebel.flac
A very nice compilation
A kind of "tribute" to Ronson CD.
The first seven songs are from 04.10.71, and are in excellent sound quality. QUEEN BITCH appears twice because the first try is interrupted (excellent sound quality). WHITE LIGHT, WHITE HEAT is said to be an alternative mix of Ronsons version, but I can't tell the difference from the offically released version? BOMBERS to KOOKS are stripped demo versions, and the sound quality is so-so. REBEL REBEL is said to be an alternative mix, but to me it sounds like someone has just increased the volume of the "cow bell"? Anyway, this is a very nice compilation.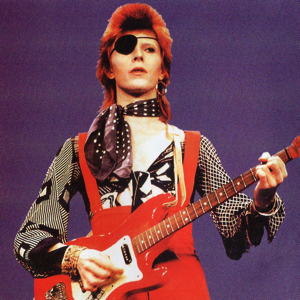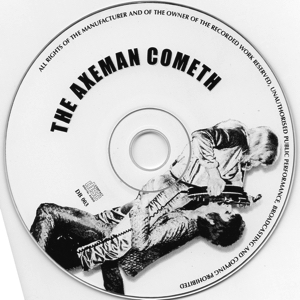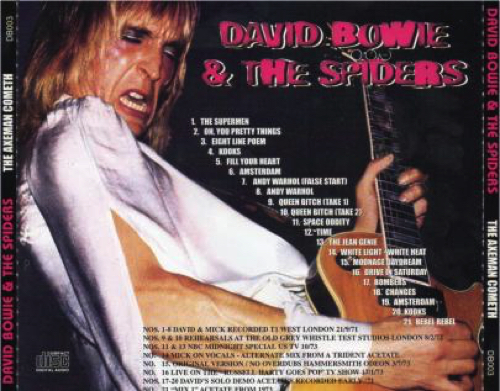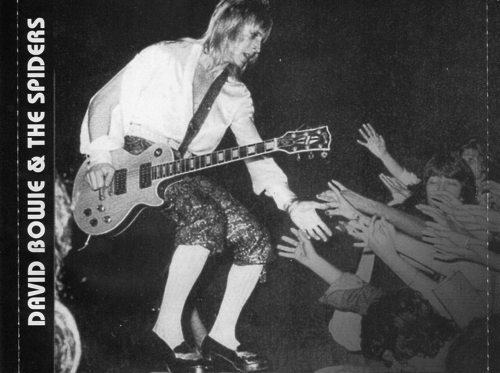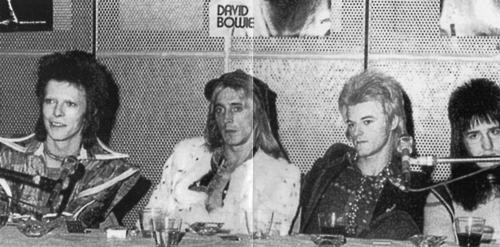 Many collectors regard this as another of those now-largely redundant collections dedicated in the main to Bowie's early 1970s BBC vault, with the emphasis on the Hunky Dory/Ziggy Stardust era material, as opposed to the arguably more interesting (and, in parts, rarer) earlier sessions. But if you haven't picked up any other Bowie Beeb discs, this is an excellent sampler, picking up some of the most devastating performances in that canon before meandering onto various other sources in search of period nuggets.
These include an acetate demo for the Hunky Dory out-take "Bombers;" the Old Grey Whistle Test take on "Queen Bitch," complete with false start; the Russell Harty Plus premiere of "Drive In Saturday;" the super-punchy single mix of "Rebel Rebel;" and, as if seeking to justify the collection's title, the unmixed version of "Moonage Daydream" from Ziggy's 1973 farewell show. For the official release, Bowie swamped Mick Ronson's guitar solo with backing vocals, horns and anything else he could sling at it. Go back to the original U.S. TV airing of the concert (and the aforementiuned "His Master's Voice" bootleg), however, and it was Ronno all the way, and this is what we get here. The Axeman did indeed cometh.
(Visited 989 times, 1 visits today)