David Bowie 1971 – BBC Pick Of The Pops – Bowpromo1 – Hunky Dory Outtakes – Sound Of The Seventies –
Sound Quality Rating
DAVID BOWIE & FRIENDS ,①BBC PICK OF THE POPS / IN CONCERT: JOHN PEEL ,Live at the Paris Theatre, London, UK 5th June 1971
Broadcast on 20th June 1971
101. Intro Peel.flac
102. Queen Bitch.flac
103. Outtro – intro Peel .flac
104. The Superman.flac
105. Outtro – Intro.flac
106. Looking For A Friend.flac
107. Intro Bowie.flac
108. Kooks.flac
109. Intro Peel.flac
110. Song For Bob Dylan.flac
111. Intro Peel – Bowie.flac
112. Andy Wharhol ( with Dana Gillespie ).flac
113. Intro.flac
114. It Ain't Easy.flac
BOWPROMO1 ,Recorded at Trident Studios, London, UK 1971
115. Oh You Pretty Things.flac
116. Eight Line Poem.flac
117. Kooks.flac
118. It Ain't Easy.flac
119. Queen Bitch.flac
120. Quicksand.flac
121. Bombers – Andy Warhol Intro.flac
Dana Gillespie
122. Mother Don't Be Frightened.flac
123. Andy Warhol.flac
124. Never Knew.flac
125. All Cut Up On You.flac
126. Lavender Hill.flac
HUNKY DORY STUDIO OUTTAKES ,These songs are from around the period of "Hunky Dory", possibly unused songs from that album's recording sessions
201. Tired Of My Life .flac
202. Shadowman.flac
203. How Lucky You Are.flac
204. Lightning Frightening.flac
205. Looking For A Friend .flac
206. Rupert The Riley.flac
207. Rupert The Riley (with effects) .flac
DAVID BOWIE WITH MICK RONSON
SOUND OF THE SEVENTIES: BOB HARRIS ,Recorded on 21st September 1971 ,Broadcast on 4th October 1971
208. The Supermen .flac
209. Oh,You pretty things .flac
210. Eight Line Poem .flac
211. Kooks.flac
212. Fill your Heart .flac
213. Amsterdam .flac
214. Andy Warhol .flac
Label: WARDOUR – 251
Audio Source: Broadcast
Total running time: 1:51:03
Sound Quality : very good. Equals record or radio apart from a slight noise and some dullness.
Artwork: Yes.
Notes.:
The BBC transcription disc I know very well and it was transcribed to digital in mint condition. It is, however, incomplete & is missing the tracks "Bombers" (should be inbetween "Queen Bitch" & "The Supermen") and "Almost Grown" (between "Looking For A Friend" & "Kooks") plus their Peel intros. "Almost Grown" feaatures Geoffrey Alexander on Lead Vocals. It is a shame they are omitted here although the show can be found in full on the 8CD "Ultimate BBC Radio Recording Sessions" box set.
BowPromo we all know ever since the first needledrop appeared and this is taken from that version. Nothing more needs to be said that has not already been said. Superb.
The 7 Studio Out-Takes surfaced on a reel to reel tape in very high quality by comparison with other bootlegged versions, and this sounds like a red book copy of that tape to me. Yes, these are already "out there" but unless you have the esxcellent "The Trident Tapes" disc then this is going to be an improvement over what you already have.
The final piece here is the only one of the 70's BBC sessions to be in full stereo, and I cannot understand why only 2 tracks appeared on the official release "Bowie At The Beeb" ("The Supermen" & Eight Line Poem") – but then again I have started to become numb as to the decisions made on that particular release. Madness.
So in sumnmary there is nothing new on offer here but what you will get are quite probably upgraded versions of some classic sessions, all together in the same place.
This is a must have for all "Hunky Dory" fans.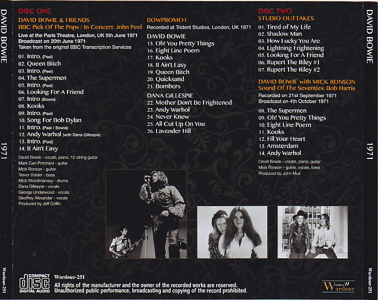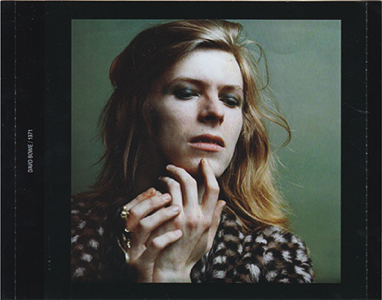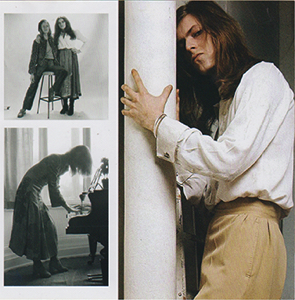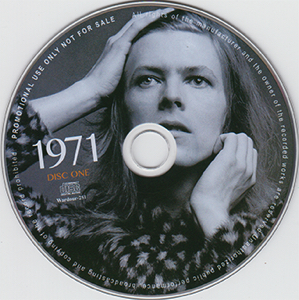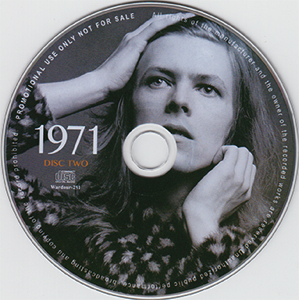 (Visited 727 times, 1 visits today)