DAVID BOWIE – YOUNG AMERICANS – IT'S GONNA BE ME (WITH STRINGS) LIMITED EDITION 40th ANNIVERSARY 7″ PICTURE DISC.
A Side
A1. Young Americans
B side
B1. It's Gonna Be Me (with Strings)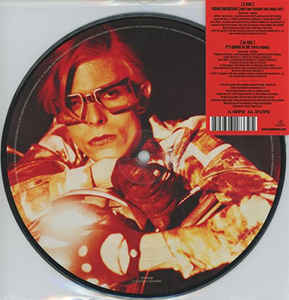 Song titles on sticker from plastic case:
Side A plays at 45rpm and side AA at 33⅓rpm.
Originally released in the spring of 1975 and taken from the album of the same name, this 2007 Tony Visconti single mix is making its vinyl debut.
The AA-side, IT'S GONNA BE ME (WITH STRINGS) is an alternate version of an outtake from the 1974 Sigma Sound sessions in Philadelphia. It was first released on the YOUNG AMERICANS album special edition in 2007 and is also making it first appearance on vinyl.
Young Americans / It's Gonna Be Me was officially released via Parlophone in the UK on February 23rd 2015 but was available 3 days earlier in some other territories.
Photography by:
Side A – Tom Kelley (3)
Side B – Steve Schapiro
(Visited 385 times, 1 visits today)