Two David Bowie picture disc reissues have been announced for this coming Record Store Day.
The first is the "TVC 15" single, taken from 1976's Station to Station, which will be backed by a 2010 single edit of "Wild is the Wind." (The photo on the A-side was shot on the set of The Man Who Fell To Earth.)
The second is 1970's The Man Who Sold the World LP, which will be reissued with the original German artwork. They'll both be out on April 16.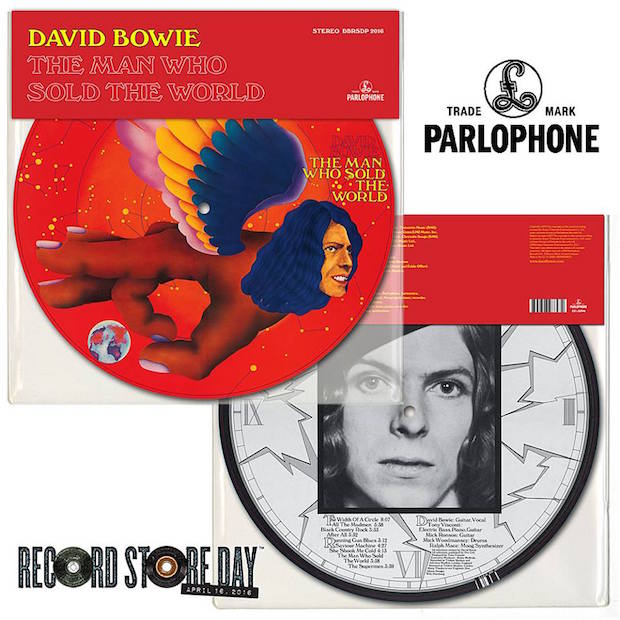 Side 1
The Width Of A Circle
All The Madmen
Black Country Rock
After All
Side 2
Running Gun Blues
Saviour Machine
She Shook Me Cold
The Man Who Sold The World
The Supermen
(Visited 297 times, 1 visits today)