David Bowie was an amazing artist who simply wanted to brighten the world with his music.
That's how Mick "Woody" Woodmansey will remember the English rock icon, who died on January 10 this year, aged 69.
Woodmansey got to witness Bowie's genius up close as drummer for the Spiders From Mars, his backing band during an incredible creative period that produced four classic albums, including 1971's Hunky Dory and the following year's The Rise and Fall of Ziggy Stardust and the Spiders From Mars.
The Spiders only lasted an intense 18 months, during which Bowie — increasingly immersed in his alter ego as a sexually ambiguous alien rock superstar — played more than 180 gigs across the UK, Europe, North America and Japan.
"In all honestly, it felt like about six years," laughs Woodmansey, who likens the experience to being a submariner, albeit with wilder hair and outlandish outfits. "We never got days off, we never got Christmas or new year's off — we were always playing."
Following Bowie's death, and the passing of guitarist Mick Ronson and bassist Trevor Bolder, the drummer is the lone surviving original Spider.
Now 65 and living in East Sussex, Woodmansey recently published his memoir Spider From Mars: My Life With Bowie.
The remarkably clear-eyed account — Woody was never one for drugs — recalls how an unassuming lad from Driffield, East Yorkshire, went from playing in struggling rock bands (including the Rats with Ronson) to making music history.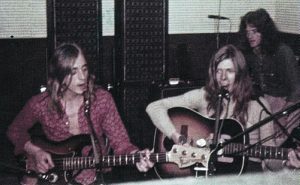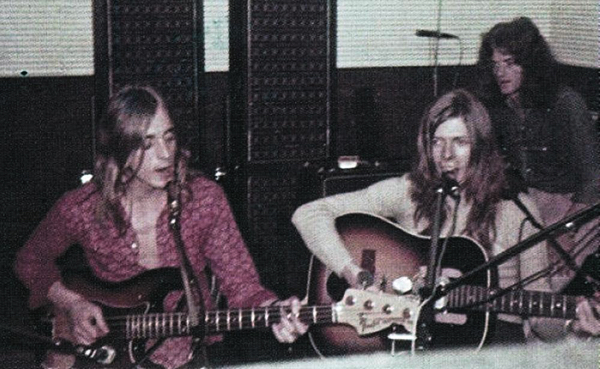 In 1970, when Bowie called Woodmansey (on a tip from Ronson) to see whether he was interested in joining his backing band, the Hype, the drummer was working at the Vertex spectacle factory in Hull.
Remarkably, he had to mull it over. He'd just been offered a promotion and, thanks to novelty folk songs such as The Laughing Gnome and Space Oddity, perceived Bowie as an uninspiring folk artist.
But, given that he'd be linking up with old mate Ronson, Woodmansey headed to Haddon Hall, the Victorian mansion at 42 Southend Road, Beckenham, where Bowie lived.
"I knocked on the door and he answered with a rainbow T-shirt on, bright-red corduroy trousers and red shoes with blue stars that he'd obviously painted on himself, bangles and a silver belt," recalls Woody, who was in his rock uniform of ripped jeans, moccasins and tie-dyed T-shirt.
"It was like two worlds meeting, really. I thought 'The guy looks cool, he knows how to dress'."
Three no-nonsense blokes from the north, the Hype soon became the Spiders From Mars, and were pulled into Ziggy Stardust's orbit.
While they gave the former folk muso his rock'n'roll edge, Woodmansey and co soon found themselves trailing David and Angie Bowie around haberdashery stores to find material to fashion into wild stage clobber.
"Luckily, he didn't do it all on one Saturday afternoon," Woodmansey says of their transformation. "It was a gradual thing and sometimes it was sneaky."
Such as the groundbreaking performance of Starman on Top of the Pops in April 1972 when Bowie told his Yorkshire band mates that their skin would be an embarrassing shade of green if they didn't slap on some make-up.
Woodmansey said there were two distinct sides to Bowie. There was David Jones, who would chat and crack jokes during their pre-gig meals, and the aloof Ziggy, which soon became dominant.
"The Ziggy persona that he created eventually became this super demigod, really," he says. "You were walking on stage with this creation that was powerful. It was powerful for the audience and it was powerful from the back of the stage."
All-time pop classic Life on Mars? was the song that made Woodmansey realise he was working with a genius.
"I heard him finishing it at Haddon Hall. He had a piano in the bedroom and I heard him plinking away. The lyrics were interesting but when you just heard snippets — 'Mickey Mouse has grown up a cow' — you think 'What the hell is this?'"
The drummer said once it was recorded, with Rick Wakeman's brilliant piano performance, Bowie's band mates could hardly believe it was them. "Our jaws dropped open," Woodmansey recalls. "That was a taste of things to come."
Life on Mars? appeared on 1971's Hunky Dory, which was followed by the landmark Ziggy Stardust album and then 1972's Aladdin Sane. The latter album, dubbed "Ziggy goes to America", was Woody's final album with Bowie.
Distanced from his band mates by drugs, ego and meddling manager Tony Defries, the superstar fired Woodmansey on his wedding day in July, 1973 only days after "killing" Ziggy on stage in London.
"It was a real black period for me … it ripped a lot of my life away," says Woodmansey, who takes a remarkably objective survey of the sacking in Spider From Mars.
"In retrospect, I noticed how he found it hard to be Ziggy on the last tours … Ziggy was taking over and he couldn't take his creation off, it was fixed like a mask with glue."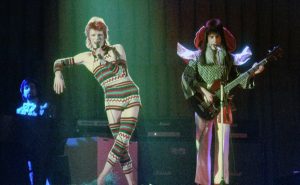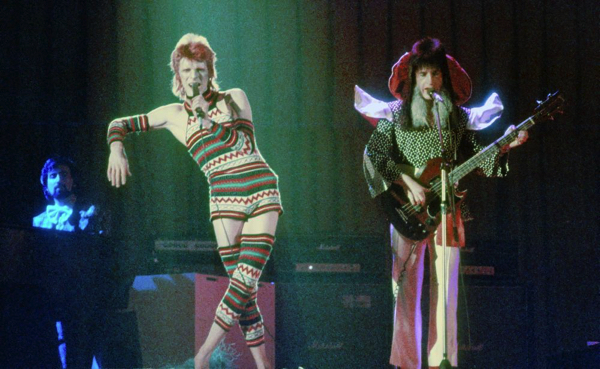 "He had to end it for his own sanity," he adds. "He couldn't keep the Spiders on because the Spiders were the ultimate connection to Ziggy."
Woodmansey reveals that they thrashed out any lingering issues with Bowie when he visited him in France, where he was recording 1977's Low, the first of his Berlin Trilogy.
That also happened to be the last time the drummer spoke face-to-face with the artist formerly known as Ziggy, who wheeled through other personae, genres and musicians right up until his death.
"I always thought he could write a hit song anytime he felt like it," says Woodmansey, who rates 1974's Diamond Dogs and 1980's Scary Monsters (And Super Creeps) as his best post-Spiders albums.
Since 2014, Woody has led the supergroup Holy Holy with Bowie producer Tony Visconti (who wrote the memoir's foreword).
The band, which focuses on 1970 album The Man Who Sold the World and other early material, played in New York on January 8 — Bowie's birthday. During the gig, Visconti called the superstar, who asked the audience what they thought of his Blackstar album, released that day, and wished Holy Holy good luck.
They were in Toronto two days later when the news broke that Bowie had died.
"It was surreal," he says. who had no inkling the legend was unwell. . "At 5am that doesn't sit right. 'Am I still dreaming, or am I awake? Is this a freaky nightmare I'm having?'"
While Holy Holy finished their tour — the shows were emotional celebrations of the man and his music — Woodmansey found solace in completing his memoir.
He had started writing Spider From Mars in 2014 after becoming fed up with books by "fanatical fans or pseudo- intellectual journalists, who thought they knew more about Bowie's mind than Bowie did".
"Somebody had to put (the record straight)," Woodmansey says of "that trip from nowhere, really, on £7 a week up to the top — that's got to be written.
"The whole thing was a great adventure."
Spider From Mars: My Life With Bowie by Woody Woodmansey (Sidgwick & Jackson, $32.99) is out now.
(Visited 579 times, 1 visits today)