The late star's musical Lazarus — his last project before his death — will open in London this November.
Fans are expected to go crazy for the last project Bowie worked on before he died as tickets go on sale next week
And despite speculation he wouldn't be involved, I can confirm that Hollywood star MICHAEL C HALL will reprise his role as lead character Thomas Jerome Newton.
The musical, which was written by Bowie and features his greatest hits, first ran on Broadway in New York at the end of 2015.
But following his sad passing in January plans to bring the show to the UK were accelerated.
A brand new temporary 800-seater theatre is being built in Kings Cross especially for the production.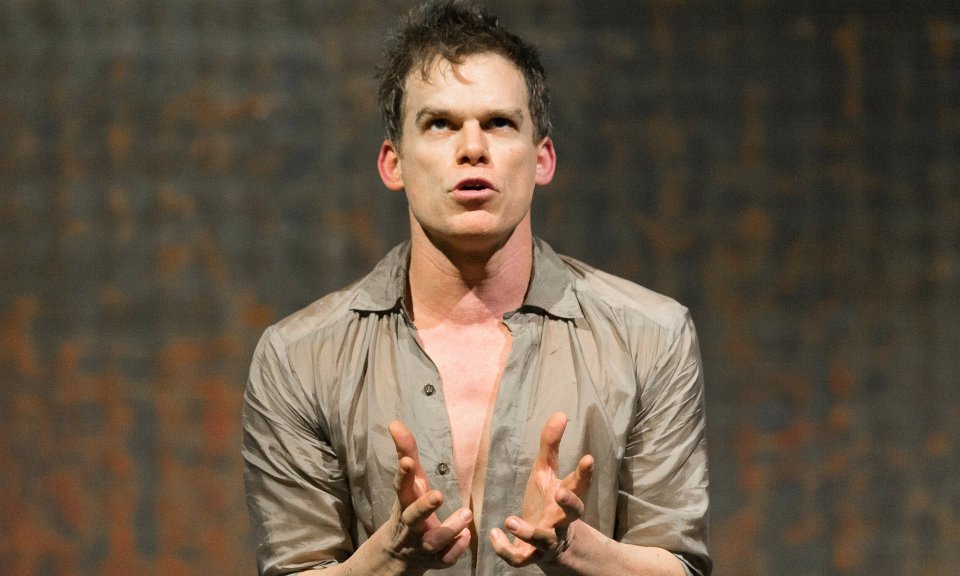 Tickets will go on sale next week — and no doubt be snapped up within seconds.
A source revealed: "This is a massive deal for Bowie fans.
"There have been plans to bring Lazarus to London for a while but now everything has been confirmed.
"It will debut in November at brand new theatre in Kings Cross.
Gifted… David Bowie performing on stage
"It's a huge coup getting Michael C Hall back as the lead star too as it was up in the air whether he was going to be available.
"There is going to be pandemonium when the tickets go on sale."
This will be one to remember.
.
(Visited 391 times, 1 visits today)