David Bowie released his debut album on June 1st, 1967, the same day as the Beatles' Sgt. Pepper's Lonely Hearts Club Band. He'd already been trying to become a pop star for years – his first single, "Liza Jane," had been released under the name Davie Jones and the King Bees, almost exactly three years earlier. Now, at 20 years old, he'd come up with a new approach: theatrical character sketches, often from a childlike lyrical perspective, delivered in an overenunciating voice that was deeply indebted to popular English actor-singer Anthony Newley.
David Bowie is the work of a young man with mountains of charisma and ambition, and no idea what to do with his obvious gifts. The album's orchestrations were written by Bowie and his former Buzz bandmate Derek "Dek" Fearnley, after two weeks of teaching themselves music theory. Despite moderately enthusiastic reviews ("Though David Bowie has no great voice, he can project words with a cheeky 'side' that is endearing yet not precocious," read one), it bombed commercially, and Bowie spent the Summer of Love as an unknown. By the end of the year, he was performing with a mime troupe.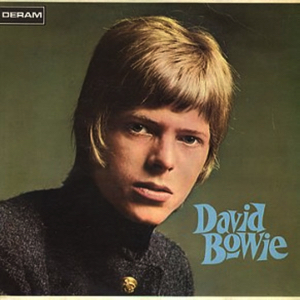 Still, the album anticipates a few of Bowie's later themes: "Silly Boy Blue" is the first of his homages to Tibet (he would revive it three decades later on 1997's "Seven Years in Tibet"); "She's Got Medals" is his first salute to gender-bending; "We Are Hungry Men" is an early sci-fi nightmare.
Bowie even clues us into his actorly ambitions with the bizarre album closer, "Please Mr. Gravedigger," more a lurid monologue than an actual song. (Its recording engineer Gus Dudgeon later recalled thinking: "He keeps going on about 'Mr. GD.' They're my initials, and it bugs me!") Bowie spent the rest of his career more or less pretending David Bowie didn't exist; as early as 1969, he diplomatically noted that "you could say it was rushed." Asked about it in 1990, he blanched: "Aargh, that Anthony Newley stuff, how cringe-y. No, I haven't much to say about that in its favor. … Musically, it's quite bizarre. I don't know where I was at."
(Visited 322 times, 1 visits today)