David Bowie's estate has given a green light to allow Woodie's to record and release one of the singer's most iconic tracks for their children's charity campaign.
This is the third year that Woodie's have embarked on a major campaign to fundraise for their Children's Charity Campaign, Woodie's Heroes, throughout their network of 35 stores nationwide.
They have set a target to raise €190,000 for four of Ireland's largest children's charities; Make A Wish, ACT for Meningitis, Temple Street and Jack & Jill Foundation.
"We are once again delighted to be part of the Woodie's Heroes initiative, raising almost half a million euro in the past two years, which is a testament to the employees and customers of Woodie's, it wouldn't be possible without them," said Woodie's CEO Declan Ronayne.
"It is a true privilege to be involved in raising much needed funds for the four very deserving charities."
Woodie's version of 'Heroes' is available at woodiesheroes.bandcamp.com and in-store on CD in Woodie's stores nationwide from July 31.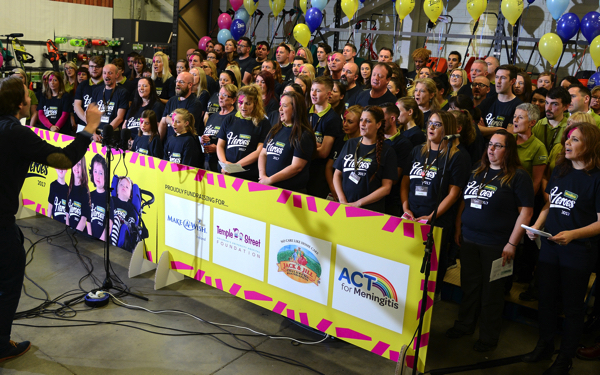 Independent.ie Newsdesk
July 25 2017 3:03 PM
(Visited 360 times, 1 visits today)