DAVID Robert Jones – what an ordinary name for a most extraordinary man.
Inspired by Jones, better known as David Bowie, the team behind 'In Ziggy's Footsteps' are self-declared "massive fans" of the star. They were born and grew up in Beckenham, and have extensively researched Bowie's life in the town through a wide range of sources, including talking to people who knew Bowie at the time.
After meeting our guide, Kat Webb, who was armed with an extensive portfolio of photographs, we swaggered off like Ziggy himself on a historical journey of Beckenham, visiting key areas he frequented in the four-and-a-half years he spent in the local area.
This tour is a full-on immersion into the fascinating world of one of south London's best known eccentrics.
Kat was not only armed with photographs, but a whole raft of local knowledge, real accounts and even a few secrets (she was lucky enough to grow up in the area at the same time as Bowie and the Spiders from Mars).
This idea of a fitting Bowie tribute has been ten years in the making and is constantly evolving as Kat has chance meetings with locals who recall stories and anecdotes creating further enhancements to the tour.
For two hours we really were in the footsteps of Ziggy, with Kat as the messenger. To say that this tour is a labour of love is an understatement!
For booking information visit www.inziggysfootsteps.com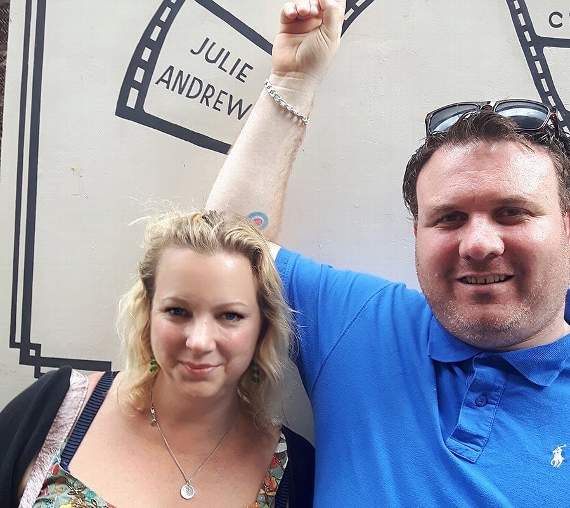 (Visited 167 times, 1 visits today)