An autographed piece of the sheet music for David Bowie's "Blue Jean", signed by the late legend himself, is going under the hammer for charity.
This rare item is being auctioned as part of The Music Circle's celebrity jumble sale Rumble In The Jumble, will all proceeds being donated to Oxfam's "efforts to establish greater gender equality in Myanmar".
The auction begins tonight at 10pm BST, and it will end on 29 April.
View the lot now via eSolidar.
Rumble In The Jumble 2016 takes place 14 May at East London's Oval Space. Best Fit will be involved with the event for the third year in a row, running the vinyl and music merch stall.
This year's sale features lots of celebrity donations, signed merchandise, and one-of-a-kind bargains, including golden palm trees from Paloma Faith's tour set up, signed Versace sunglasses from Elton John, as well as items from Annie Lennox, Foals, Primal Scream, Rosie Lowe, Hot Chip, Florence and The Machine, Toddla T, All Saints, Jess Glynne, Lil Simz, Kate Moss, Keira Knightley, Mark Ronson, and loads more.
Watch Bowie's "Blue Jean" video below, and check out a pic of the signed sheet music after.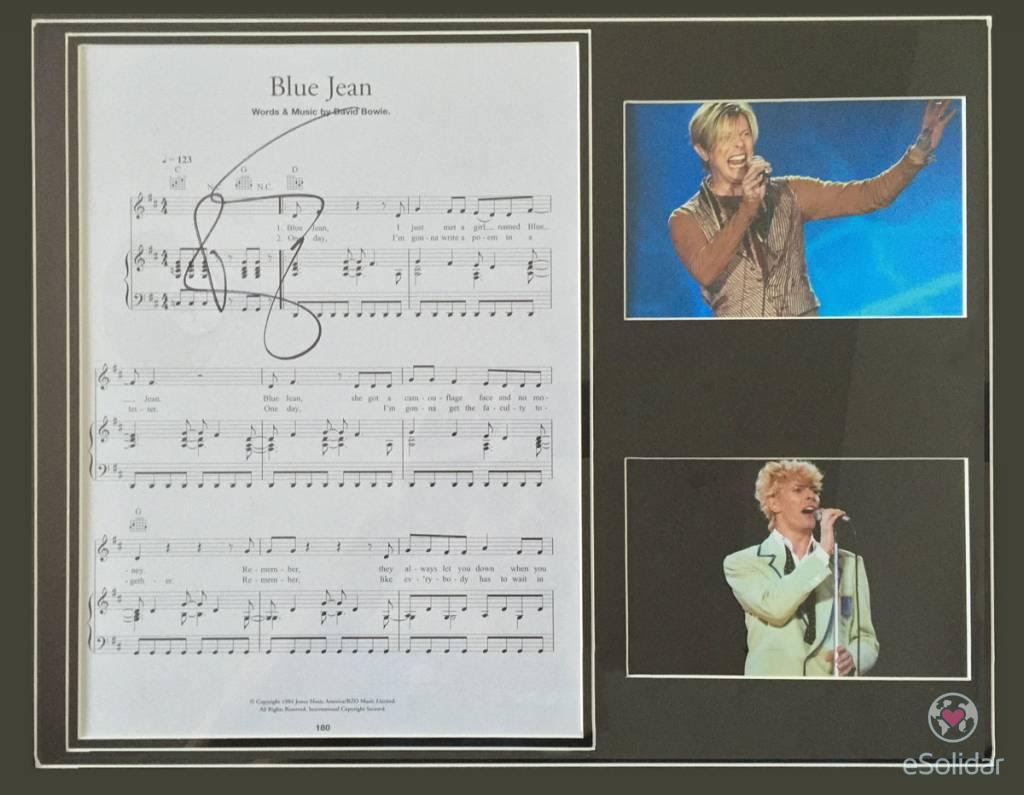 (Visited 418 times, 1 visits today)