David Bowie Tonight is the sixteenth studio album by David Bowie, released in 1984. He described the album, released immediately after his previous album's tour wrapped up, as an effort to "keep my hand in, so to speak," and to retain the new audience that he had recently acquired.The album reached No. 1 in the UK album charts in October 1984.
Tracking list
01 "Loving the Alien" (David Bowie) – 7:11
02 "Don't Look Down" (Iggy Pop, James Williamson) – 4:11
03 "God Only Knows" (Brian Wilson, Tony Asher) – 3:08
04 "Tonight" (Bowie, Pop) (performed by Bowie and Tina Turner) – 3:46
05 "Neighborhood Threat" (Bowie, Pop, Ricky Gardiner) – 3:12
06 "Blue Jean" (Bowie) – 3:11
07 "Tumble and Twirl" (Bowie, Pop) – 5:00
08 "I Keep Forgettin'" (Jerry Leiber and Mike Stoller) – 2:34
09 "Dancing with the Big Boys" (Bowie, Pop, Carlos Alomar) (performed by Bowie and Pop) – 3:34
In 1995, Virgin Records rereleased the album on CD with three bonus tracks. EMI did the second rerelease in 1999 (featuring 24-bit digitally remastered sound and no bonus tracks).
CD: Virgin CDVUS97 (UK)
"This Is Not America" (1985 single release) – 3:51
"As the World Falls Down" (from the Labyrinth soundtrack 1986) – 4:46
"Absolute Beginners" (from the Absolute Beginners soundtrack 1986) – 8:00
Production credits
Producers:
David Bowie
Derek Bramble
Hugh Padgham
Musicians:
Carlos Alomar: guitars
Derek Bramble: bass guitar, guitar, synthesiser, backing vocals
Carmine Rojas: bass guitar
Mark King: bass guitar on "Tumble and Twirl"
Sammy Figueroa: percussion
Omar Hakim: drums
Guy St. Onge: marimba
Robin Clark, George Simms, Curtis King: vocals
Tina Turner: vocals on "Tonight"
Iggy Pop: vocals on "Dancing with the Big Boys"
The Borneo Horns:
Stanley Harrison: alto sax, tenor sax
Steve Elson: baritone sax
Lenny Pickett: tenor sax, clarinet
Arif Mardin: string arrangement, synthesisers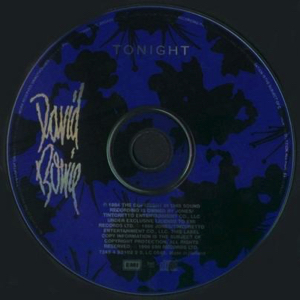 SINGLE RELEASE
"Blue Jean" (1984)
"Tonight" – with Tina Turner (1984)
"Loving The Alien" (1985)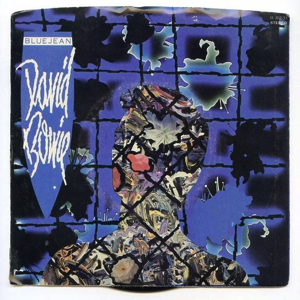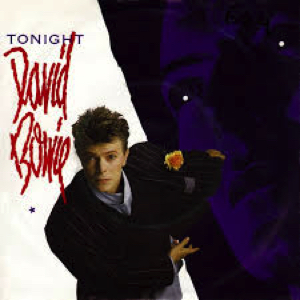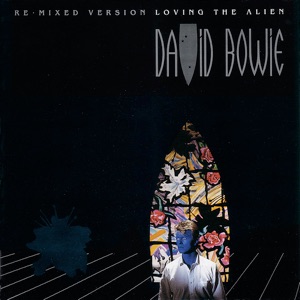 .
(Visited 516 times, 1 visits today)