David Bowie Cracked Actor –Tour film, BBC 2 T.V. documentary 26/01/1975 (50 minutes)
Filmed in California and Philadephia 1974 Broadcasting 26-12-1975 BBC 2
In 1974 producer Alan Yentob and a BBC film crew followed the progress of David Bowie's Diamond Dogs Tour Trough California and in a series of live clips and interviews,reveales Bowie in yet another stage of development moving restlessly from one creative approach and image to another.
It akso showed the various reactions of the bewildered US media and a legion of fans keeping up with his new persona.
For audiences outside the US .it provided an insight into the strange world Bowie was now inhabiting and a preview of his impending Soul period.
Also included live footage from Los Angeles Unversal Amphitheatre 2 september 1974 :
Cracked actor / Sweetthing / Moonage Daydream / Aladdin Sane / Time / Rock ' n Roll Suicide / Diamond Dogs / John I'm Only Dancing / :
And Hammersmith Odeon ,London 3 july 1973:
Ziggy Stardust / My Dead / and a Young Americans recording sessions (Right) from Sigma Sound Studios in Philadelpha august 1974
ALSO INCLUDES:
Dick Cavett Show – NBC T.V USA 4/12/74 – black and white (30 minutes),
chapters are:
01. Intro
02. 1984
03. Young Americans
04. Interview
05. Footstompin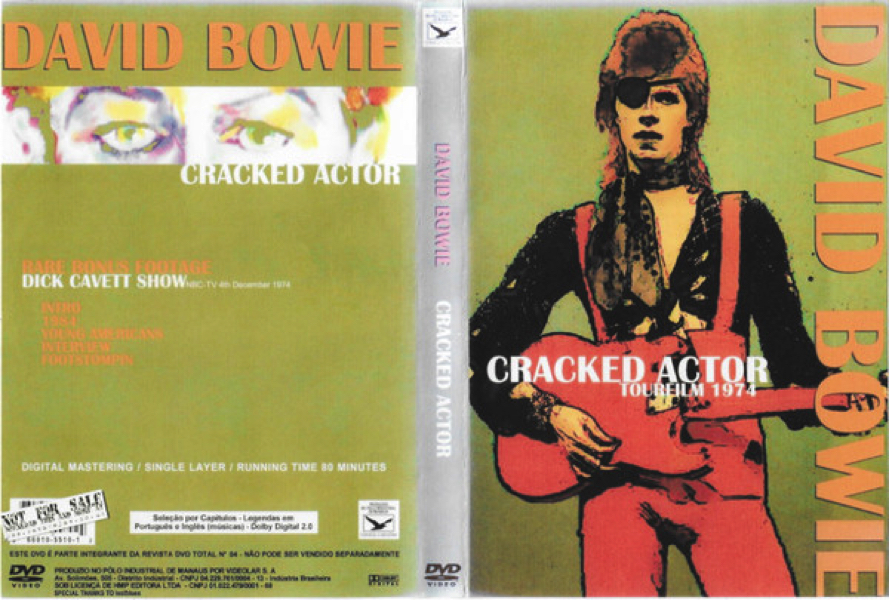 (Visited 518 times, 1 visits today)