David Bowie 1997-06-19 Clermont-Ferrand ,The Maison des Sports – Night Dream –
Sound Quality Rating
01. Outside.flac
02. I'm Deranged.flac
03. Dead Man Walking.flac
04. The Man Who Sold The World.flac
05. Strangers When We Meet.flac
06. The Last Thing You Should Do.flac
07. V2-Schneider.flac
08. I'm Afraid Of Americans.flac
09. White Light White Heat.flac
10. The Motel.flac
11. Battle For Britain (The Letter).flac
12. Seven Years In Tibet.flac
13. Pallas Athena.flac
14. Fashion.flac
15. Fame ~ Is It Any Wonder.flac
16. Under Pressure.flac
17. Stay.flac
18. Telling Lies.flac
19. Looking For Satellites.flac
20. O Superman.flac
21. The Jean Genie.flac
22. Queen Bitch.flac
23. All The Young Dudes.flac
24. Hallo Spaceboy.flac
26. Little Wonder.lac
Label : LSTP – LSTP01
Audio Source : Audience recording
Lineage : DAT
Taping Gear : Unknown
Taper: Unknown
Recording Location: Unknown
Total running time : 2:45:55
Sound Quality : very good. Equals record or radio/TV apart from a slight noise and some dullness.
Attendance : Unknown
Artwork : Yes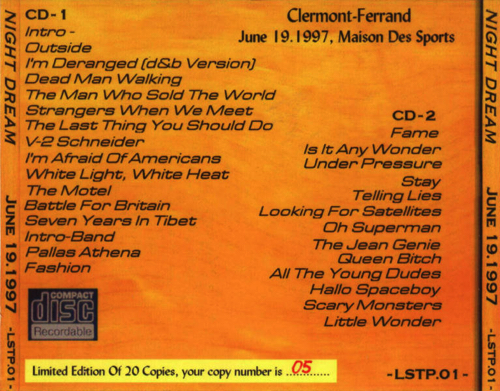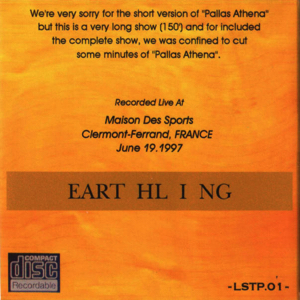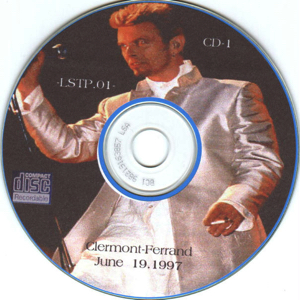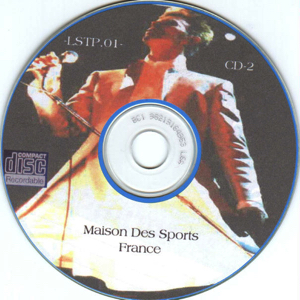 David Bowie Tour band 1997 Earthling Tour
Superb Bowie Performance From The Earthling Tour. David Bowie's 20th studio album was originally released in February 1997 on Arista Records. Earthling showcased an electronica-influenced sound partly inspired by the industrial and drum and bass culture of the 1990s. It was the first album Bowie self-produced since 1974's Diamond Dogs.
The Earthling Tour started on 7 June 1997 at Flughafen Blankensee in Lübeck, Germany, continuing through Europe and North America before reaching a conclusion in Buenos Aires, Argentina on 7 November 1997. On August 14, '97, Bowie performed at Hungary's Student Island Festival in Budapest, where he put on a quite extraordinary show, accompanied as he was by Reeves Gabrels on guitar, Gail Ann Dorsey on bass, Zack Alford on drums and Mike Garson on keyboards. Playing just a few tracks from the new record plus a fine selection of back catalogue gems, the entire show was broadcast, both across Eastern Europe and indeed in the US too on selected FM stations. Previously unreleased this remarkable gig is now available on this priceless CD for the first time..
The Tour band
• David Bowie: vocals
• Reeves Gabrels: guitar, backing vocals
• Gail Ann Dorsey: bass guitar, vocals
• Zachary Alford: drums
• Mike Garson: keyboards, backing vocals
• Mike Garson: keyboards,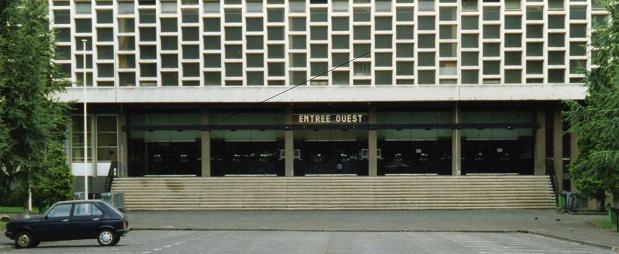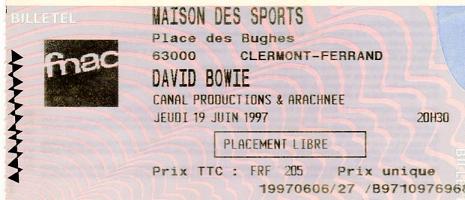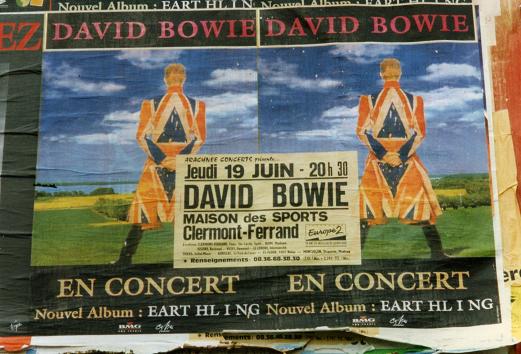 .
Review Christian R. 1997
13:15 =>
Arriving in Clermont-Ferrand. Only 3,4 persons are already waiting there, just in front of the West entry of the « Maison Des Sports »…
16:00 =>
Now some 20 persons wait, not so much considering the event : it's the first-ever show Bowie gives here…
18:00 =>
I left for a moment the queue to join a friend at the station, Alain Coster. Back to the queue, we join another friend of mine, Stephanie, a fan from Grenoble, who've done the trip by car with me…
18:15 =>
Bowie arrives by the « South » entry, waving at us…
18:30 =>
The french fan-club president by that time, Wally is attending the show too, together with the « Inconditionnals » (« Les Inconditionnels de David Bowie » is the fan-club's name). We soon understand they've got lots of informations about Bowie's plans after the show, and we understand too they won't share them with us !
19:00 =>
Opening of the doors. The entry is calm in the all three files. The chief of the security is a bit excited but the search for forbidden objects into the hall like cameras isn't too exhaustive.
The hall isn't very large, because apparently this is not a sold out concert, and the seats have been moved quite near to the stage. Together with my friends we stand now just at the foot of the stage, in the right side, resigned for what is going to be a long wait now…
21:05 =>
Some whistles are now filling the hall : the crowd seem to lose its patience, burt here's Bowie who enters the stage : he begins the show with « Outside », not « Quicksand » as some said he would regarding some other shows before…
(Visited 457 times, 1 visits today)