David Bowie 1997-08-01 Birmingham ,Que Club – UK Sleeze – (GP100pc – DG)  
Sound Quality Rating
01. QUICKSAND.flac
02. THE MAN WHO SOLD THE WORLD.flac
03. THE JEAN GENIE.flac
04. OUTSIDE.flac
05. I'M AFRAID OF AMERICANS.flac
06. BATTLE FOT BRITAIN.flac
07. FASHION.flac
08. SEVEN YEARS IN TIBET.flac
09. FAME.flac
10. STAY.flac
11. LOOKING FOR SATELITE.flac
12. UNDER PRESSURE.flac
13. THE HEARTS FILTHY LESSON.flac
14. SCARY MONSTER.flac
15. HALLO SPACEBOY.flac
16. LITTLE WONDER.flac
17. DEAD MAN WALKING.flac
18. STRANGERS WHEN WE MEET.flac
19. O' SUPERMAN.flac
20. TELLIES LIES.flac
21. WHITE LIGHT WHITE HEAT.flac
22 LOOK BACK IN ANGER.flac
Label : No label > Downunder Discs
Audio Source : Audience recording
Lineage : Unknown
Taping Gear : Unknown
Taper: Unknown
Recording Location: Unknown
Total running time : 1:57:59
Sound Quality : very good. Equals record or radio/TV apart from a slight noise and some dullness.
Attendance : 1.500
Artwork : Yes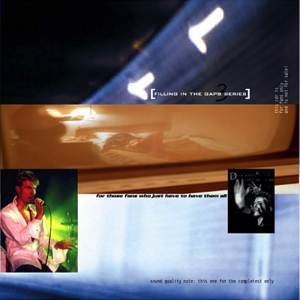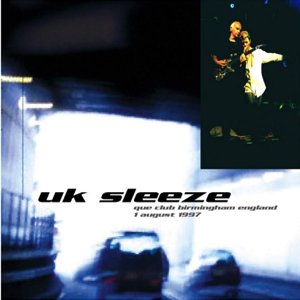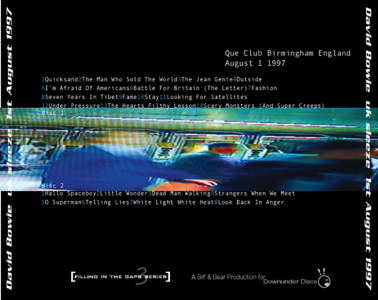 David Bowie Tour band 1997 Earthling Tour
Superb Bowie Performance From The Earthling Tour. David Bowie's 20th studio album was originally released in February 1997 on Arista Records. Earthling showcased an electronica-influenced sound partly inspired by the industrial and drum and bass culture of the 1990s. It was the first album Bowie self-produced since 1974's Diamond Dogs.
The Earthling Tour started on 7 June 1997 at Flughafen Blankensee in Lübeck, Germany, continuing through Europe and North America before reaching a conclusion in Buenos Aires, Argentina on 7 November 1997. On August 14, '97, Bowie performed at Hungary's Student Island Festival in Budapest, where he put on a quite extraordinary show, accompanied as he was by Reeves Gabrels on guitar, Gail Ann Dorsey on bass, Zack Alford on drums and Mike Garson on keyboards. Playing just a few tracks from the new record plus a fine selection of back catalogue gems, the entire show was broadcast, both across Eastern Europe and indeed in the US too on selected FM stations. Previously unreleased this remarkable gig is now available on this priceless CD for the first time..
The Tour band
• David Bowie: vocals
• Reeves Gabrels: guitar, backing vocals
• Gail Ann Dorsey: bass guitar, vocals
• Zachary Alford: drums
• Mike Garson: keyboards, backing vocals
• Mike Garson: keyboards,
Watch footage of David Bowie playing rare intimate gig at the Que Club
David Bowie wowed fans at the Corporation Street venue in 1997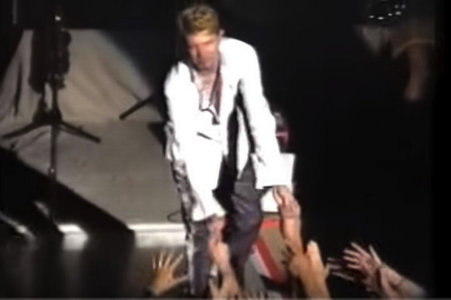 Touching hands: David Bowie at the Que Club in Birmingham on August 1, 1997
The internet was in its infancy back in 1997 – but David Bowie was already fascinated by its potential.
On Friday, August 1 that year he played at the Que Club in Corporation Street as part of his Earthling tour.
Tickets were just £15 for the gig, promoted by Nathan Adler.
The former church at Birmingham Central Hall wasn't an obvious venue for a superstar to be seen in, given the world tours and stadium-sized gigs Bowie could always play in the golden years prior to his death from cancer on January 10.
But here was a man who cut his teeth during the 1960s in venues like the Cedar Club on Constitution hill, where people like Jimi Hendrix would go to chill out – perhaps en route to playing the New Street Odeon.
"What internet news have we got tonight?" Bowie asked fans whose hands were reaching out to touch their hero.
How the world was to change following the death of Princess Diana just four weeks later in Paris.
Bowie's interest in the new medium at the Que club was an early insight into his visionary thinking, which really came to fore with a pre-9/11 interview he gave about the internet to Jeremy Paxman in 2000.
"I don't think we've even seen the tip of the iceberg," Bowie told Paxman.
"I think the potential of what the internet is going to do to society, both good and bad, is unimaginable.
"I think we are on the cusp of something exhilarating and terrifying… something so different to anything we can really envisage at the moment."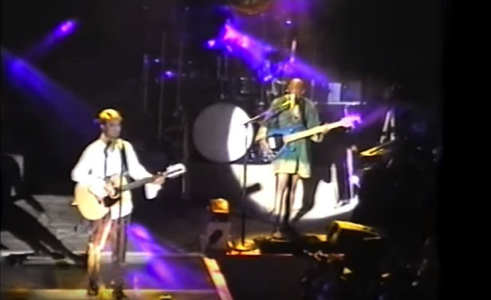 David Bowie playing the Que Club in Birmingham on August 1, 1997
Back on stage at the Que Club, Bowie and his formative internet philosophies were heading towards the end of his 'electronic period' (1992-98), post Tin Machine.
Curiously, some of The Thin White Duke's other topics of conversation that night were deliciously old school.
"Ah, you lovely people," Bowie said to fans before stroking his locks on the Que Club stage.
"I've washed my hair tonight.
"I've got wet fluffy hair!"
The Central Hall venue once housed one of Europe's largest Methodist Churches until congregation numbers fell in the late 1980s.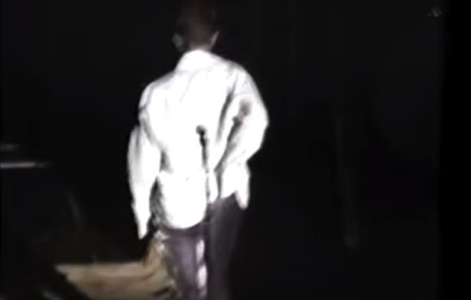 Ghostly: David Bowie with his back to the Que Club audience
Dressed in grey trousers and a white shirt with the sleeves unbuttoned, it was now the turn of The Man Who Fell to Earth to pull in in the crowds, just as he had done with four gigs in two days at Birmingham Town Hall in June, 1973.
One member of the packed rock audience watching Bowie at the Que club was Birmingham Mail journalist Adrian Caffery, who later reviewed David Bowie's final Birmingham gig at the NEC in 2003.
"I still get goosepimples thinking how good it was," he says.
''I turned up at the Que Club without a ticket.
"It was a sell out and I'd not much cash on me.
"But the ticket touts were having a bad night.
"Bowie's recent experimental album Outside and Earthling albums seemed to have put off his fair-weather fans, and just before curtain up, the touts had slashed their prices.
"I got in and found a spot on a podium to the side of the stage, about 30ft from Bowie.
"It turned out to be one of the best nights of my life. I, for one, was delighted the set was almost all new material because I rate those albums as being among his best."
The setlist that night featured Quicksand, The Man Who Sold The World, The Jean Genie, Outside, I'm Afraid of Americans, Battle for Britain (The Letter), Fashion, Seven Years in Tibet, Fame, Stay, Looking for Satellites, Under Pressure, The Hearts Filthy Lesson, Scary Monsters (And Super Creeps), Hello Spaceboy and Little Wonder.
Bowie then teased his fans: "We've to a long encore and short encorse. So we'll play the medium encore. No, we'll play the long encore."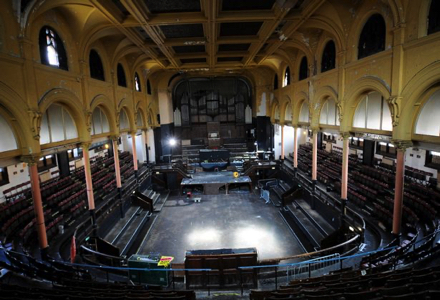 The Central Hall on Corporation Street in March, 2015 (Image: Iain Findlay)
The songs included Dead Man Walking, Strangers When We Meet, White Light / White Heat, O Superman, Telling Lies, Look Back in Anger.
The Hearts Filthy Lesson (deliberately missing its apostrophe) was Bowie's take on the finite nature of life.
The song featured on the closing credits of the David Fincher film serial killer thriller Se7en, which starred Kevin Spacey, Morgan Freeman and Brad Pitt.
The venue today is known as The Q Club, having been closed from 2002-2007. 
Info (Thanks) : Birminghamlive.co.uk
 
.  
(Visited 248 times, 1 visits today)