David Bowie 1996-06-13 Fukuoka ,Sun Palace – Little Black Toys – .
Sound Quality Rating
101. The Motel.flac
102. Look Back In Anger.flac
103. Scary Monsters.flac
104. Diamond Dogs.flac
105. The Heart's Filthy Lesson.flac
106. band introductions.flac
107. Outside.flac
108. Aladdin Sane.flac
109. Andy Warhol.flac
110. The Voyeur Of Utter Destruction (As Beauty).flac
201. The Man Who Sold The World.flac
202. A Small Plot Of Land.flac
203. Strangers When We Meet.flac
204. Telling Lies.flac
205. Hallo Spaceboy.flac
206. Breaking Glass.flac
207. We Prick You.flac
208. Jump They Say.flac
209. Lust For Life.flac
210. Under Pressure.flac
211. "Heroes".flac
212. Band introductions.flac
213. White Light White Heat.flac
214. Moonage Daydream.flac
215. All The Young Dudes.flac
Label : No label > From The Hunky Geordie Tapes HUG263CD
Audio Source : Audience recording
Lineage : BASF Ferro C90 x 1½ (there's a DAT clone of this around, but the AD transfer means that this is a different sound)
Taping Gear : Unknown
Taper: Unknown
Recording Location: Unknown
Total running time : 1:54:45
Sound Quality : very good. Equals record or radio/TV apart from a slight noise and some dullness.
Attendance : 2.300 Sold out
Artwork : By Steve23yh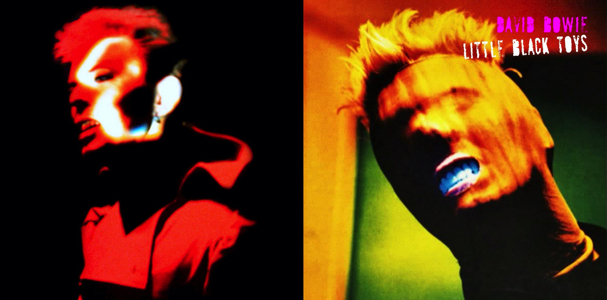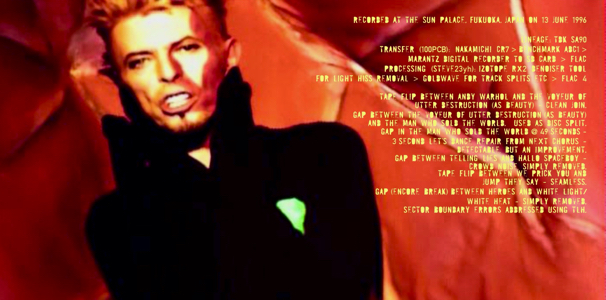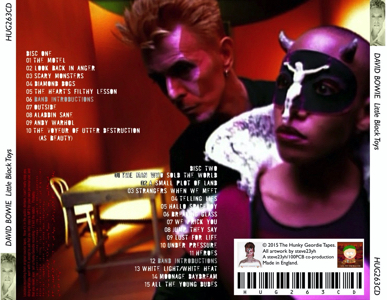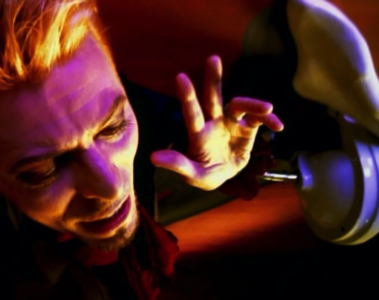 David Bowie Tour band 1996 – Outside Summer Festivals Tour & East Coast Ballroom Tour
Outside Summer Festivals Tour was a concert tour by David Bowie. Following on from the Outside Tour which ended in February 1996, the tour opened at Nippon Budokan in Tokyo, Japan on 4 June 1996. With a slimmed-down tour band from the previous tour, this tour visited to Japan, Russia and a string of performances on the European Summer festivals circuit.
Personeel
• David Bowie: zang
• Reeves Gabrels: gitaar, achtergrondzang
• Gail Ann Dorsey: basgitaar, zang
• Zachary Alford: drums
• Mike Garson: keyboards, achtergrondzang
 
 
 
===================================
Audience recording
Lineage: BASF Ferro C90 x 1Ω
Transfer (100PCB): Nakamichi CR7 > Benchmark ADC1 > Marantz digital recorder to SD card > FLAC
Processing (steve23yh): iZtope RX2 Denoiser for light hiss removal > Goldwave for track splits etc > FLAC 4
Notes
Tape flip between Andy Warhol and The Voyeur Of Utter Destruction (As Beauty) – clean join.
Gap between The Voyeur Of Utter Destruction (As Beauty) and The Man Who Sold The World. Used as disc split.
Gap in The Man Who Sold The World @ 49 seconds – 3 second Let's Dance repair from next chorus – detectable, but an improvement.
Gap between Telling Lies and Hallo Spaceboy – crowd noise, simply removed.
Tape flip between We Prick You and Jump They Say – seamless.
Gap (encore break) between Heroes and White Light/White Heat – simply removed.
TLH to address sector boundary errors.
(Visited 526 times, 1 visits today)