David Bowie 1995-11-24 Dublin ,Point Depot – Dublin 1995 – (Blackout Archives) (Recording 2) .
Sound Quality Rating
01. The Motel.flac
02. Look Back In Anger.flac
03. The Hearts Filthy Lesson.flac
04. Scary Monsters.flac
05. The Voyeur Of Utter Destruction (As Beauty).flac
06. I Have Not Been To Oxford Town.flac
07. Strangers When We Meet (4.18 only).flac
08. Jump They Say.flac
09. Hallo Spaceboy.flac
10. Breaking Glass.flac
11. We Prick You.flac
12. Band Introductions.flac
13. Nite Flights.flac
14. My Death (4.58).flac
15. Teenage Wildlife (6.46).flac
16. Under Pressure.flac
17. Moonage Daydream.flac
Label : No label > From the Blackout archives
Audio Source : Audience recording
Lineage : Cassettes
Taping Gear : Unknown
Taper: Unknown
Recording Location: Unknown
Total running time : 1:22:23
Sound Quality : Noise ,dull ,but still good listened to
Attendance : 8.000
Artwork : By Jamie Lochhead
This is considered From the Blackout archives recording 2 of the Dublin show from 1995.
It's incomplete with 17 songs. Quality is pretty good and what is here is mainly complete with a couple of small cuts. You can see by the setlist the mid-section of the show is missing as it cuts out after Oxford Town and picks up again at Strangers When We Meet.
This completes my Dublin trifecta, hope all the completists out there have enjoyed all the versions! From the Blackout archives.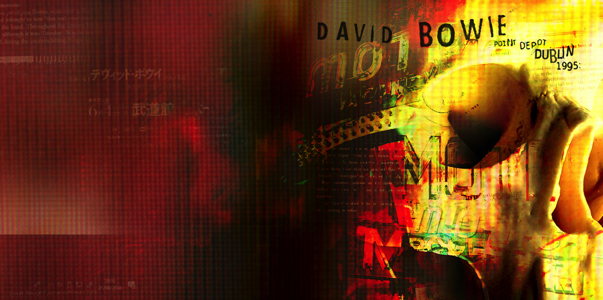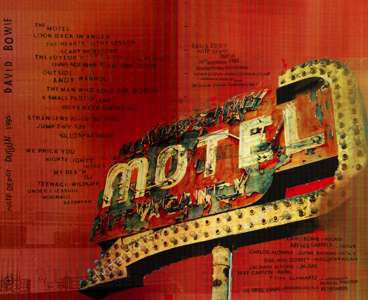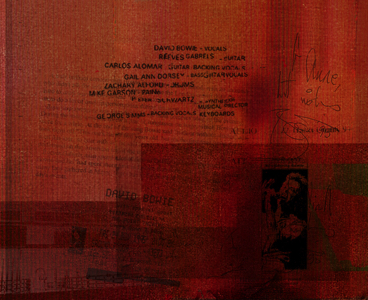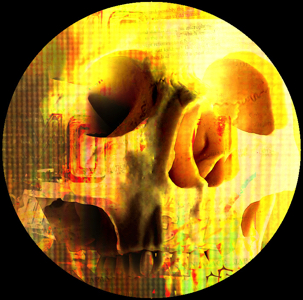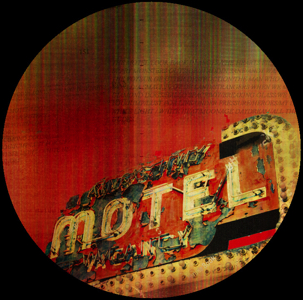 Review: Kevin Courtney
David Bowie is dead – that was the simple message which came across last night at The Point in Dublin, as the avant-garde artist formerly known as Ziggy dismembered his own legend and strewed its bloody parts around with cold, calculated abandon.
Bowie has been desperately trying to shake off his 70's skin, shrugging his hits from his shoulders as though they were monkeys on his back. He tried to escape into bland, disco-centric dance pop, as though the MTV screen could conceal him; he even hid behind a group identity, but the tin was too thin to protect him. Now, he's finally hit on the solution: turn and face the strange, cut it into little pieces, and call it confrontational art.
Not that Bowie in concert circa 1995 is particularly bad- last night's gig was a well crafted showcase for the Thin White Duke 's inimitable imagination , and the songs from his latest album, Outside, though not up to his past genius, are complex, challenging works in themselves.
Bowie began his set on a downbeat note, easing the crowd into the material from Outside, and giving them a grace period to pick up the plot of his latest opus. Heart's Filthy Lesson, The Voyeur Of Utter Destruction (As Beauty) and I've Never Been To Oxford Town may have unwieldy titles, but they settled lightly on the ears, giving cause to hope that tonight's show might actually become a memorable exhibition. Scary Monsters kept us in touch with the familiar, but new versions of Andy Warhol and Man Who Sold The World reminded us that we were no longer in the 70's.
Bowie's movements were fluid and forceful, and his body language was a mixture of defiance and self-sacrifice. His every grand gesture underlined the demise of pop.
In this context, Boys Keep Swinging seemed like a skeletal chant, and Hello Spaceboy sounded like the final farewell of Major Tom. He needn't have bothered doing Jacques Brel's My Death – we got the message, and many of us had already given up and gone home.
Under Pressure was poignant in the light of Freddie Mercury's recent musical exhumation, while Moonage Daydream was like a sudden shooting star from Mars. Bowie's been dead too long, and the resurrection might have come just a little too late.
 
 
 
David Bowie Tour band 1995-1996 – Outside Tour
The Outside Tour was a tour by English rock musician David Bowie, opening on 14 September 1995 at Meadows Music Theatre – Hartford, Connecticut. Support during the US leg of the tour was provided by Nine Inch Nails, who segued their set with Bowie's to form a continuous show. Prick opened the first date of the tour. Morrissey was the support act for the European leg, but withdrew from the tour after nine dates. On selected dates Reeves Gabrels performed songs from his album, The Sacred Squall of Now in addition to performing with Nine Inch Nails and David Bowie. The opening of the concert tour preceded the release of the 1. Outside album which was released on 25 September 1995.
• David Bowie – vocals
• Reeves Gabrels – guitar
• Carlos Alomar – guitar, backing vocals
• Gail Ann Dorsey – bass guitar, vocals
• Zack Alford – drums
• Mike Garson – piano
• Peter Schwartz – synthesizer, musical director
• George Simms – backing vocals, keyboards
 
 
 
.
(Visited 250 times, 1 visits today)