David Bowie 1990-04-22 Dortmund ,Westfalenhalle – Nein It's Mine –
Sound Quality Rating
101. Ode To Joy.flac
102. Space Oddity.flac
103. Changes.flac
104. TVC 15.flac
105. Rebel Rebel.flac
106. Be My Wife.flac
107. Ashes To Ashes.flac
108. Fashion.flac
109. Life On Mars.flac
110. Blue Jean.flac
111. Let's Dance.flac
112. Stay.flac
113. Band introductions.flac
114. China Girl.flac
201. Sound + Vision.flac
202. Ziggy Stardust.flac
203. Station To Station.flac
204. Young Americans.flac
205. Suffragette City.flac
206. Fame 90.flac
207. "Heroes".flac
Encore:
208. Panic In Detroit.flac
209. Pretty Pink Rose.flac
210. The Jean Genie.flac
Label : No label > From The Hunky Geordie Tapes – HUG208CD
Audio Source : Audience recording
Lineage : Maxell XLII C90 x 1,5 (Arcorman – master)
Taping Gear : Unknown
Taper: Unknown
Recording Location: Unknown
Total running time : 1:45:56
Sound Quality : Noise ,dull ,but still good listened to
Attendance : Unknown
Artwork : By Steve23yh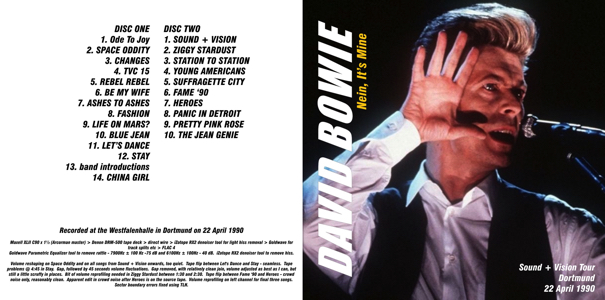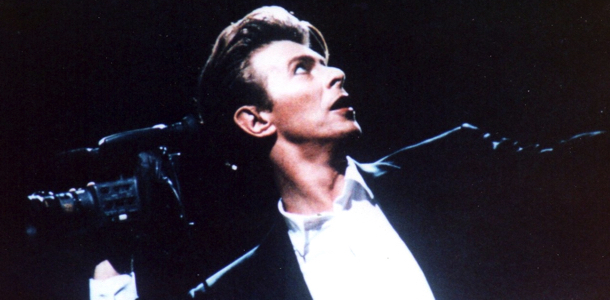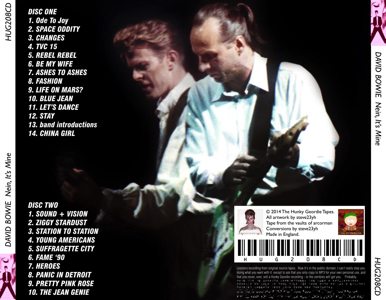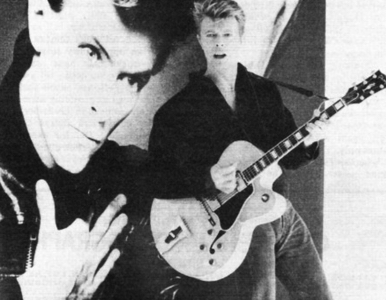 David Bowie Tour band 1990 – Sound+Vision Tour
Bowie specifically chose a smaller band for the tour, saying in a contemporary interview that "It's a much smaller sound. It's not quite as orchestrated as any of the other tours. The plus of that is that there is a certain kind of drive and tightness that you get with that embryonic line-up, where everybody is totally reliant on the other two or three guys, so everybody gives a lot more"
• David Bowie – vocals, guitar, saxophone[
• Adrian Belew – guitar, backing vocals, music director
• Erdal Kızılçay – bass guitar, backing vocals
• Rick Fox – keyboards, backing vocals
• Michael Hodges – drums
[real3dflipbook id="3″]

.
=======================
Notes
Goldwave Parametric Equalizer tool to remove rattle – 7900Hz ± 100 Hz -75 dB and 6100Hz ± 100Hz – 40 dB
iZotope RX2 denoiser tool to remove hiss.
Volume reshaping on Space Oddity and on all songs from Sound + Vision onwards, too quiet.
Tape flip between Let's Dance and Stay – seamless.
Tape problems @ 4:45 in Stay. Gap, followed by 45 seconds volume fluctuations. Gap removed, with relatively clean join, volume adjusted as best as I can, but still a little scruffy in places.
Bit of volume reprofiling needed in Ziggy Stardust between 1:30 and 2:30.
Tape flip between Fame '90 and "Heroes" – crowd noise only, reasonably clean.
Apparent edit in crowd noise after Heroes is on the source tape.
Volume reprofiling on left channel for final three songs.
Sector Boundary Errors removed with TLH.
.
.
.
(Visited 312 times, 1 visits today)