David Bowie 1978-04-20 Detroit ,Michigan Cobo Arena – Protest On The Wind –
Sound Quality Rating
01 – Intro, Warszawa.flac
02 – "Heroes".flac
03 – What In The World.flac
04 – Be My Wife.flac
05 – The Jean Genie.flac
06 – Blackout.flac
07 – Sense Of Doubt.flac
08 – Speed Of Life.flac
09 – Breaking Glass.flac
10 – The Beauty & The Beast.flac
11 – Fame.flac
12 – Band Intro, Five Years.flac
13 – Soul Love.flac
14 – Star.flac
15 – Hang On To Yourself.flac
16 – Ziggy Stardust.flac
17 – Bowie Yells At Gig Guard.flac
18 – Suffragette City.flac
19 – Rock'n Roll Suicide.flac
20 – Art Decade.flac
21 – Alabama Song.flac
22 – Station To Station.flac
23 – Stay.flac
24 – TVC 15.flac
Label: No label
Audio Source: audience
Lineage:
Total running time: 1:51:18
Sound Quality :noise ,dull ,but still good listened to
Attendance: 11.900
Artwork: back side Covers Not Yet Available ? , who can help me with this .?
During Ziggy Stardust: fights break out right at the foot of the stage. Bowie can't bear the sight of it and breaks the act; he cuts up rough: "Hold it! You. Hold it! That is not necessary. Too Many fucking people in fucking places like this this! Don't do it!". The audience scream even louder,there is quite a panicky atmosphere. Bowie proceeds with Suffragette City, al though Panic in Detroit would' have been more to the point! The show goes on in a lovely version of Rock & Roll Suicide,but the audience still won't quiet down and all the time Bowie is obliged to dodge objects that come flying at him. Before Art Decade he says: "These two next songs take place in Berlin. The first one was written by me and the se­cond one was written by Bertolt Brecht/Weil in 1924". Rebel Rebel is not on the tape. It is possible that Bowie did play it,but that it is just missing from the tape,though I rather think he did not play it at all,simply because he didn't feel like it with all the violence around. Who would blame him?
Bowie sings very well and the numbers are excellently played.
The tape also contains part of the announcer's words: "So please take your seats and enjoy the show".
After the band intro Bowie says: "Here's a character I wrote a long time ago – here are some songs from Ziggy Stardust". The audience can't believe their ears and are hysterical. A trifle too hysterical: the stage was permanently strewn with projec­ tiles and on the whole there was quite a lot of violence.
Tour band 1978 – The Low and Heroes World Tour :
David Bowie – vocals, chamberlain
Adrian Belew – lead guitar, backing vocals
Carlos Alomar – rhythm guitar, backing vocals (music director)
George Murray – bass guitar, backing vocals
Dennis Davis – drums, percussion
Roger Powell – keyboards, synthesizer ,Moog Taurus bass pedals ,backing vocals (except 11–14 November 1978)
Dennis Garcia – keyboards, synthesizer (11–14 November 1978 only)
Sean Mayes – piano, string ensemble, backing vocals Simon House – electric violin
Simon House – electric violin.
.
.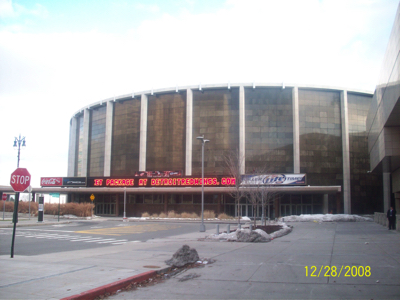 (Visited 238 times, 1 visits today)