David Bowie 1978-05-09 New York ,Madison Square Garden (Remaster)
Sound Quality Rating
101. Warszawa (cut in the middle).flac
102. "Heroes".flac
103. What In The World.flac
104. Be My Wife.flac
105. The Jean Genie.flac
106. Blackout.flac
107. Sense Of Doubt.flac
108. Speed Of Life.flac
109. Breaking Glass.flac
110. Beauty and the Beast (cuts in).flac
111. Fame.flac
201. Band introduction.flac
202. Five Years.flac
203. Soul Love.flac
204. Star.flac
205. Hang On To Yourself.flac
206. Ziggy Stardust.flac
207. Suffragette City.flac
208. Art Decade.flac
209. Alabama Song.flac
210. Station To Station.flac
211. Stay.flac
212. TVC 15.flac
213. Rebel Rebel.flac
Label:
Audio Source: audience
Lineage: tape
Total running time: 1:43:12
Sound Quality : Much noise ,dull ,but still good listened to
Attendance: 19.600
Artwork: by Jamie Lochhead 2021.
The concert itself represents Bowie the band in very good playing mood and you can hear that they have playing experience of already more than 30 shows in America (which still doesn't prevent Bowie to miss some lyrics and intros during the Ziggy phase songs).
As it is the last show in the US you would think that Bowie is a bit more talkative but maybe he wanted to concentrate on the music (lol). But as a sort of compensation you get an extravagantly stretched "percussssssssion" during his band introduction.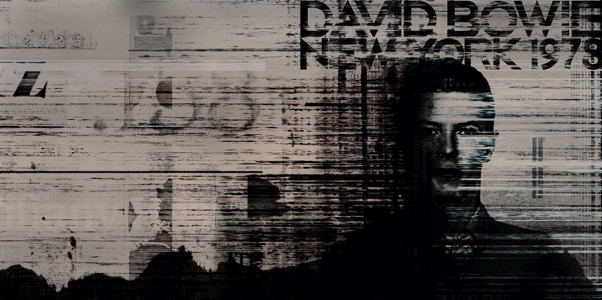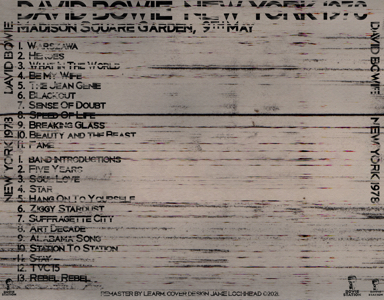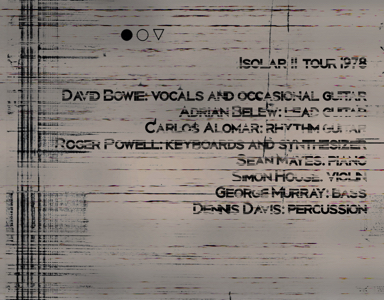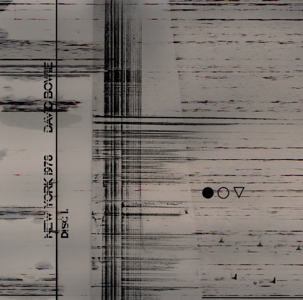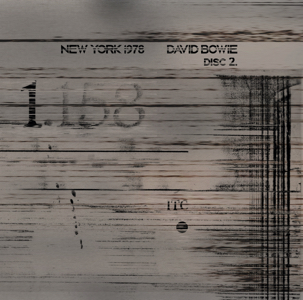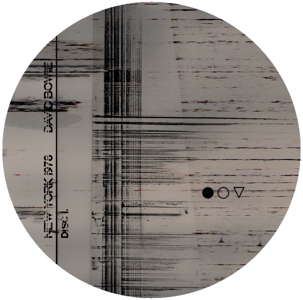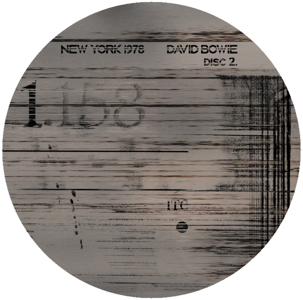 Tour band 1978 – The Low and Heroes World Tour :
David Bowie – vocals, chamberlain
Adrian Belew – lead guitar, backing vocals
Carlos Alomar – rhythm guitar, backing vocals (music director)
George Murray – bass guitar, backing vocals
Dennis Davis – drums, percussion
Roger Powell – keyboards, synthesizer ,Moog Taurus bass pedals ,backing vocals (except 11–14 November 1978)
Dennis Garcia – keyboards, synthesizer (11–14 November 1978 only)
Sean Mayes – piano, string ensemble, backing vocals Simon House – electric violin
Simon House – electric violin.
.
(Visited 47 times, 1 visits today)