1973-10-00 London ,The Marquee Club ,The 1980 Floor Show – Doll Arse in Drag – (1 track missing)
Sound Quality Rating
01. Sorrow (mix).flac
02. Dialogue (Bowie & Amanda Lear).flac
03. Time (take 1).flac
04. Bowie's comment.flac
05. Time (mix).flac
06. Everything's Alright (take 1).flac
07. Everything's Alright (take 3).flac
08. Everything's Alright (take 4).flac
09. Everything's Alright (mix).flac
10. Space Oddity (take 2).flac
11. Space Oddity (mix).flac
12. I Can't Explain (take 1).flac
13. I Can't Explain (mix).flac
14. Jean Genie (take 2).flac
15. Jean Genie (take 3).flac
16. Jean Genie (mix).flac
17. 1984 (take 1).flac
18. 1984 (take 2).flac
19. 1984 – Dodo (take 3).flac
20. 1984 – Dodo (take 4).flac
21. 1984 – Dodo (mix).flac
22. I Got You Babe (w-Marianne Faithful)(take 2).flac
23. I Got You Babe (w-Marianne Faithful)(mix).flac
Label : No label
Audio Source :
Lineage : Silver Discs
Taping Gear : Unknown
Taper: Unknown
Recording Location: Unknown
Total running time : 1:19:45
Sound Quality : very good. Equals record or radio apart from a slight noise and some dullness.
Attendance : Unknown
Artwork : Yes
The only "officially" released track is Time (take 2), released on RARESTONEBOWIE by his ex-management company MAINMAN.
This was originally track 4 on the source disc, but the released portion has been deleted,
leaving only Bowie's unreleased, post song comment (27 seconds) as track 4 to preserve the original
running order for purists and completists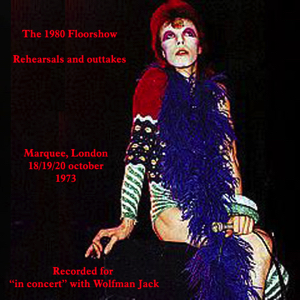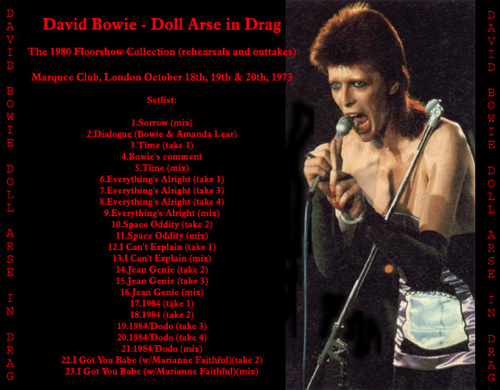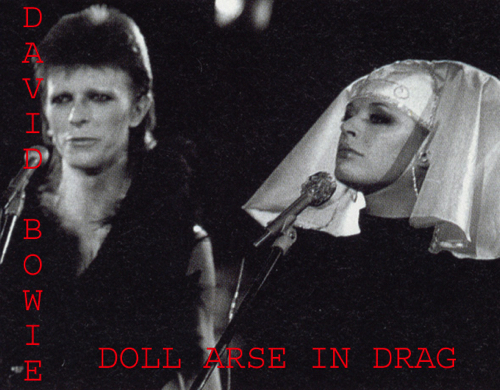 About the Title:
8 years ago i put together yet another 2 disc audio compillation culled from video called "Doll Arse in Drag".
It was a combination of the soundtrack to the 1973 Hammersmith Odeon show and The entire 1980 Floorshow Broadcast.
I called it Doll Arse in Drag because the original vinyl boot of highlights from the 1980 Floorshow was
called "Dollars in Drag" (although i could never figure out why?)
As the majority of the original odeon soundtrack is released, and thus unsuitable for torrenting;
i decided to use that title for THIS release. A new rear tray has been designed to reflect the setlist above.
About the event:
The 1980 Floorshow was staged in support of "Pin-ups", and, as always: featured a glimpse into David's
forthcoming masterpiece "Diamond Dogs".The reason so many takes were made was because the cameras had
to be repositioned to produce a multi-angled final product.It was performed for free at the Marquee because,
as it was a retro album; David wished to re-create the atmosphere of his early days. His band the Lower
third were regarded as so "freaky" that no-one would book them. Only the Marquee would let them play
on saturday afternoons (and prohibited them from charging admission).It was aired in the us on
Wolfman Jack's "In Concert".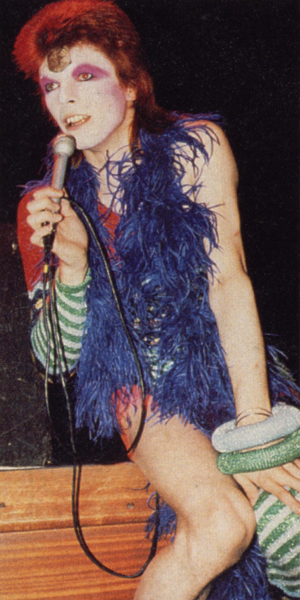 About Pinups:
David's then manager "Tony Zanneta" convinced Bowie to do a covers album of early British bands that he adored.
He liked the idea so much that he actually began work on Pin-ups 2, which was to feature obscure american bands
like the velvet underground. (They actually laid down the backing track for "White Light/White Heat" that was
later donated to "Mick Ronson" for his second LP.) What David didn't know was that Tony's reasons were financial,
not artistic. he was re-negotiating a royalties contract, and didn't want to give out any new material.
once it was settled, he wouldn't hear a word of a second covers album! Ever the astute student, David has used
this ploy whenever he is dissatisfied with his record company. (re-recording old singles at the end of his
RCA contract in the early 80's, and again threatening to release an album ("Toy") of re-done old material
to sever himself from virgin-actually recording a good chunk of it that turned up as "Heathen" bonus tracks!)
About Sound Quality:
The art says "Soundboard Qualiy" and it is good for it's time, probably culled from video. Again, as in
"Live Hate": the wave tracks more closely resemble mono than stereo. I volume adjusted the "bottom" channels
as follows…Tracks 1-13 adjusted + 2.25 dB…Tracks 14-23 adjusted + 2.00 dB.There are a few "pops"
scattered here and there that may be "vinyl" related, or may be occassional digital distortion in the
source (unusual for silver, but present in places nonetheless). See sound samples.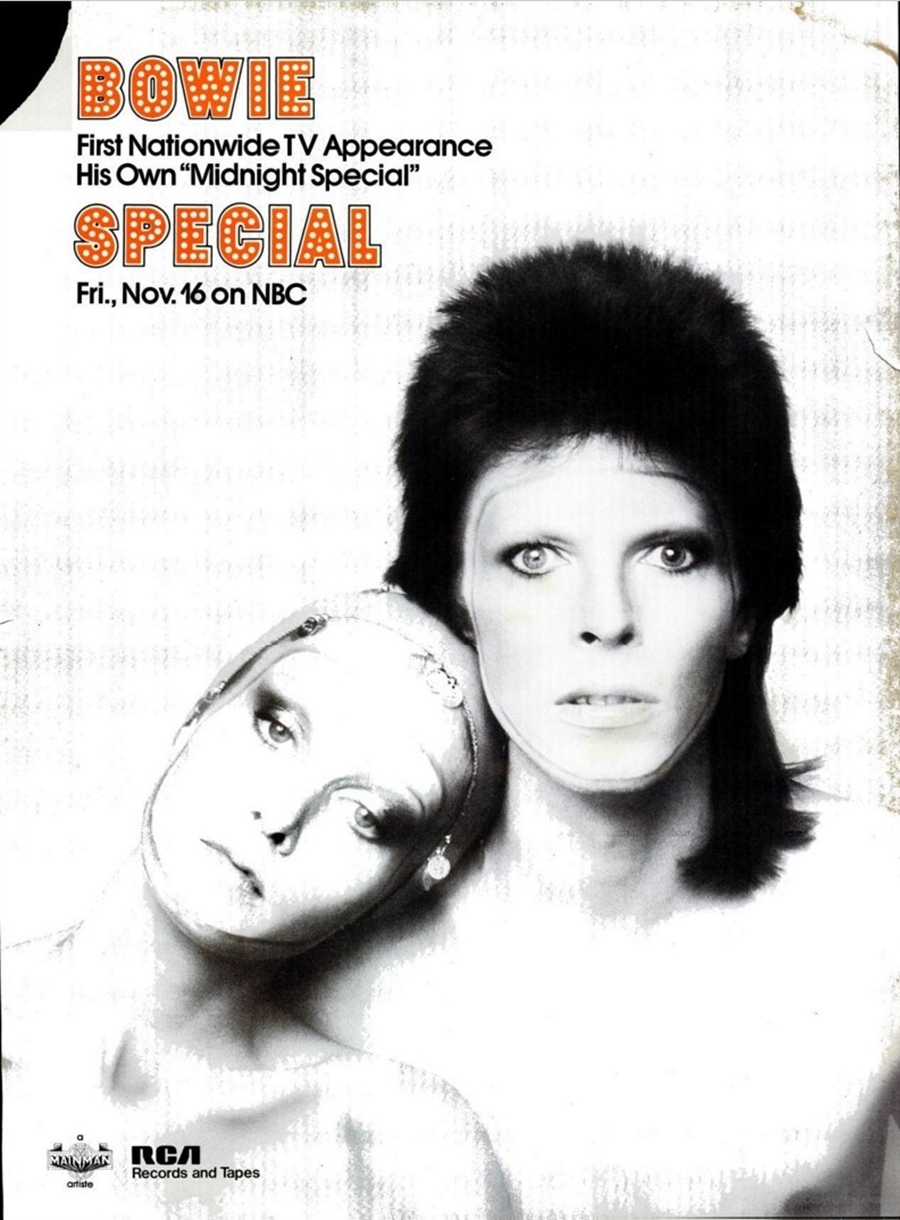 .
(Visited 425 times, 1 visits today)