Where does David Bowie begin?
Jan. 8, 1947, is a reasonable but wrong assumption; after all, that's the birth date of David Robert Jones, not David Bowie. We could go for 1962, when, at age 15, he formed the Konrads, or 1964 when he released "Liza Jane."
Maybe 1965 would be the best place to plant the flag. That's the year that Jones adopted the name "David Bowie" to eliminate confusion with Davy Jones, the diminutive Monkees singer. We can't forget meeting Lindsay Kemp in 1967, a key influence (perhaps the key influence) in Bowie's metamorphosis from just another musician into an image-conscious performer.
Important landmarks one and all, as was the success of 1969's "Space Oddity," but these were all preliminaries. In November 1970, David Bowie as we know him fell to Earth. That's the day his third album, The Man Who Sold the World, was released in the U.S. — his native U.K. had to wait an additional four months for the record.
Bowie was a precocious songwriter who signed with David Platz's publishing company, Essex Music, while still a teenager. Essex was a major player in the late-'60s British music scene, representing the Who, the Rolling Stones and Marc Bolan, among others. When an American prodigy named Tony Visconti moved to London, he went to work for Essex too. Visconti recalled for Starzone magazine back in the early '80s what happened next:
[Platz said] 'We've got this young man and we don't quite know what to do with him. He writes every song in a different style.' I was already involved with Marc Bolan at the time, and David Platz continued to say: 'Since you seem to be the expert with these strange people — I'd like to see what you can do with David Bowie.'
It was the beginning of a fruitful musical collaboration that began with 1969's Space Oddity and continues to this day. What Visconti brought to the party was focus. The producer notes in the same interview that "In those days, [Bowie] would do anything to get a hit record" and that "I loved his songs, but I was trying to get him to concentrate on one style of writing, as I felt that it was his undoing that he was writing in so many different styles."
In August 1969, Bowie moved into Haddon Hall, described by Disc magazine in 1971 as "a beautiful Victorian house which even has turrets on the roof and a gallery running around the first floor inside the house." The house may have been beautiful, but its occupants were broke. Tony Visconti and his girlfriend were housemates, as was Angie Barnett, whom Bowie married in March 1970. Though the occupants were paying only £8 per week in rent, they had to pool their money to afford food.
It was during this period that Visconti and Bowie decided that his career potential as a solo artist was limited and decided to build a band around him. Names like "Harry the Butcher" were batted around, but they settled on the Hype. The rhythm section consisted of Visconti on bass and a drummer named John Cambridge. What they needed was a guitarist, and Cambridge knew just the guy. He called up his buddy Mick Ronson and suggested that he come visit Bowie at Haddon Hall.
That meeting happened on Feb. 4, 1970, and the following day Ronson made his first public appearance with Bowie on BBC radio's The Sunday Show. In an interview with Starzone, Ronson recalled that first meeting:
We just sat around in his flat. I picked up a guitar and jammed with him. He said, 'Hey, do you wanna come down to this radio show and play with me … ' So we went down to this radio show and I played along with him. After that he was, 'Well, how about coming along and playing with me all the time … ' So I agreed, and that was pretty much straight after the show. He said something like,  'How about going back to Hull, packing your bags and coming down to work with me', that was about it. So I did and came down to live in Haddon Hall.
Ronson didn't know any of Bowie's songs. At the BBC taping, the guitarist watched his new mate's hands to follow the chord changes, which makes this first-ever appearance of the embryonic Spiders From Mars — an acoustic run-through of the yet-to-be-released "Width of a Circle" — even more amazing.
Listen to David Bowie's 'The Width of a Circle'

By the time recording of the album began in April 1970, drummer Cambridge had been replaced by Woody Woodmansey from the Rats, the band Ronson left behind in Hull. (The following year, Rats bassist Trevor Bolder would replace Visconti on bass, completing the Rats' metamorphosis into the Spiders From Mars.)
How much input the band had in the writing process has been a topic debated now for four decades, but here's what we know: Bowie's finest work has all been collaborative. Ronson was the first in a series of legendary guitar sidemen to play with the Thin White Duke, a roll call that includes Adrian Belew, Robert Fripp and Reeves Gabrels. Even Stevie Ray Vaughan and Peter Frampton did time at Bowie's side, as did Jimmy Page, sort of. During his session-player days, Page played the lead on Bowie's 1965 single with the Manish Boys, "I Pity the Fool."
At the time of Visconti's Starzone interview, Carlos Alomar was Bowie's guitar foil. When asked about the artist's studio process, Visconti said:
His method's pretty much the same as we set on The Man Who Sold the World in 1970. It's just that he writes at the very last minute. He doesn't get all nervous about going into a studio beforehand. He has to actually get into the situation of being in a recording studio before he can do anything. At the beginning of albums, he's pretty laid back, smokes a lot, reads the newspaper and gives Carlos (Alomar) a few chords perhaps ….

David's a great believer in chemistry. There's no chemistry when he's sitting alone at home, but he has this way of getting very interesting people together and then to interact. That is his method.
Since that interview, nothing has changed. In a June 2015 chat with The Quietus, Visconti's comments regarding the album's production remain consistent:
One of Bowie's great attributes is that he allows his musicians to do their thing. He would often give any of us a kernel of an idea and let us ride with it to our specific abilities. He always had great ideas but he doesn't play bass and drums, or lead guitar like Ronson did. It's fair to say that we all collaborated and pitched in arrangement ideas, but Bowie wrote the songs, the chord changes, the melodies and the lyrics. Writing and arranging are blurred lines, it depends on so many factors whether one is arranging or writing.
All of which goes back to the decision Bowie and Visconti made that day at Haddon Hall. The marquis may read "David Bowie," but beginning with The Man Who Sold the World, underneath the album covers beat several musical hearts.
Speaking of album covers, this album has four of them. The original U.S. release features an illustration by Michael Weller that depicts a gun-toting cowboy walking past the gates of London's Cane Hill Asylum. This was the home of Tony Burns, Bowie's schizophrenic half brother and inspiration for the album track "All the Madman." The cowboy is likely an allusion to album's most disturbing song, "Running Gun Blues," which tells a first-person account of a Vietnam vet who returns home and goes on a killing spree ("It seems the peacefuls stopped the war / Left generals squashed and stifled / But I'll slip out again tonight / Cause they haven't taken back my rifle.")
Listen to David Bowie's 'The Man Who Sold the World
The only U.S. tour in support of the album was an interview run of radio stations, many of which Bowie attended in a dress. What the confused DJs couldn't have known was that the singer was generating publicity not just in America but back home in the U.K., where the album would be released with the "dress" cover on April 18, 1971. Bowie told Melody Maker the day prior to the album's British release, "Oh, the LP cover is purely decorative. It's just theater."
The German edition got a psychedelic cover, and when RCA acquired the rights to distribute Bowie's catalog worldwide in 1972, a fourth cover was released — the black-and-white "high kick" cover. When Rykodisc reissued the album on CD in 1990, they went with the "dress" cover but depicted all four sleeves on an enclosed mini-poster.
Critics greeted the album with enthusiastic reviews, but initially sales were poor. During its first 45 years, sales have reached around 1.5 million, at first thanks to renewed interest in Bowie's catalog on the heels of The Rise and Fall of Ziggy Stardust and the Spiders From Mars and again years later courtesy of Nirvana's classic cover of "The Man Who Sold the World."
Most critics consider this a transitional album, which seems fair. There's no hit like the prior LP's "Space Oddity" or the following record's "Changes." As a performer, Bowie is still finding his voice here, trying on Bolan's warble for "Black Country Rock" and reverting to his Deram debut's Cockney persona for "The Supermen." "She Shook Me Cold" foreshadows Ziggy's sexuality, and "Saviour Machine" hints at Diamond Dogs-like dystopia.
But "transitional" should not be misinterpreted as "insignificant." This is an essential album in the Bowie catalog because it captures the moment when all of the pieces of the puzzle come together — Bowie, Visconti, Ronno, the theatricality of Lindsay Kemp. It's the moment that "David Bowie" became the name used to denote an evolving collective of gifted individuals working toward a common artistic goal under the direction of David Robert Jones. In other words, The Man Who Sold the World marks the spot where David Bowie begins.
David Bowie Albums Ranked Worst to Best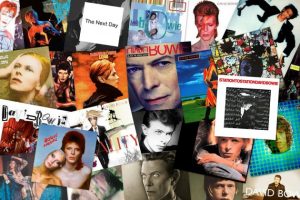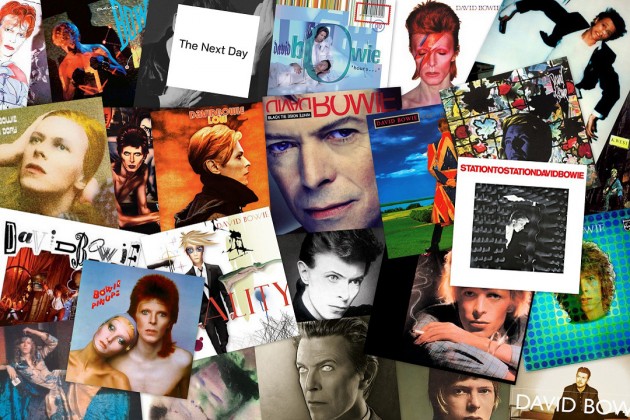 (Visited 230 times, 1 visits today)