Berlin city officials unveiled a porcelain plaque at David Bowie's former apartment to honor the rock icon and his lasting impact on the German capital.
Hundreds gathered Monday morning outside Haputstraße 155 in Berlin's Schöneberg district, where Bowie lived from 1976 to 1978. Fans stood on traffic equipment and hung out of apartment windows to watch the tribute, which included speeches from Berlin Mayor Michael Müller and Eduard Meyer, Bowie's sound engineer in Berlin.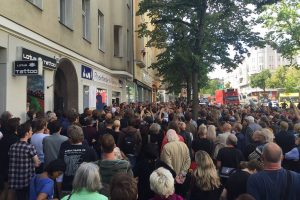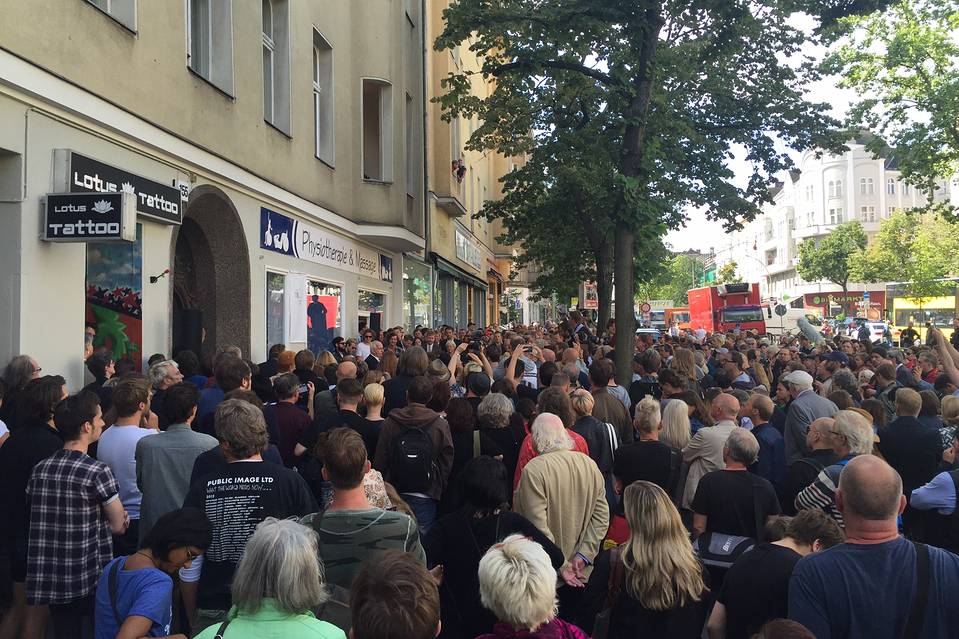 The panel features references to the musician's albums "Low," "Heroes" and "Lodger" — later known as the Berlin Trilogy — and the iconic lyric "We can be heroes, just for one day."
Before the official unveiling, garage-rock band Chuckamuck played a German-language rendition of "Heroes," which tells the story of two lovers who hail from different sides of the Berlin Wall.
"David Bowie wrote the secret anthem of this city," Müller said. "This song was a way to address the division and, in a certain way, overcome it with music."
Bowie moved to a divided Berlin from Los Angeles in 1976 to attempt to live an ordinary life, following years of fame and continued drug use. His time in Germany became a defining period of his career as he worked with musician Brian Eno and producer Tony Visconti on a series of experimental albums.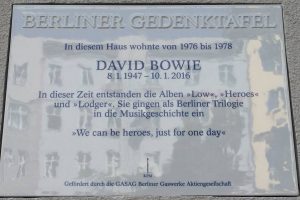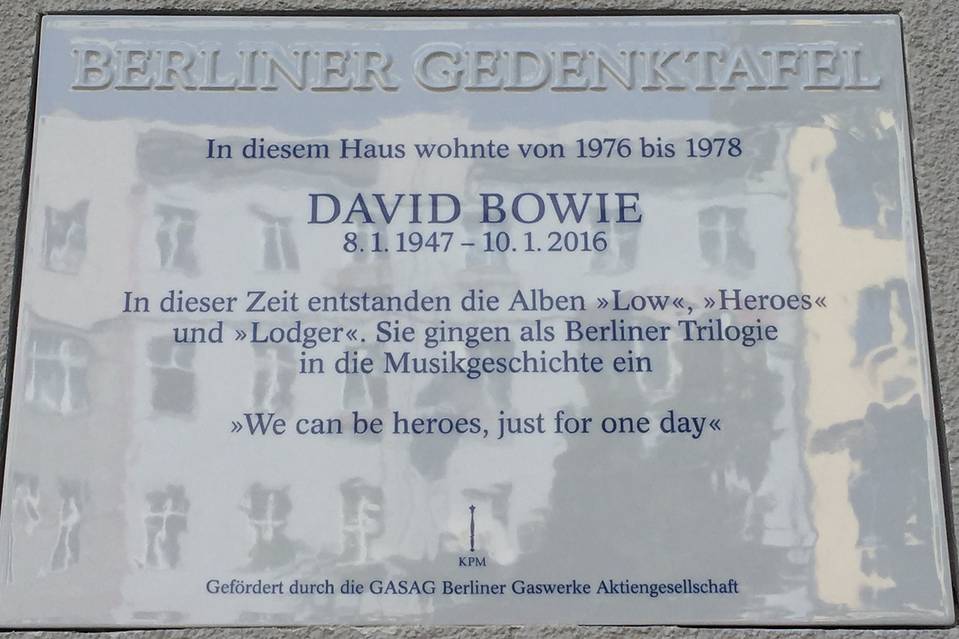 "People really appreciate that he lived here," said Jakob Lieglein, an 18-year-old communications student and fan from Munich. He recommended that Berlin rename the street after Bowie.
The legendary performer, whose work influenced the future of music, art and fashion, died in January at the age of 69 following an 18-month battle with cancer. His death came just a few days after he released "Blackstar," his 28th studio album.
"We are all thankful for what David Bowie had done for our city," Müller said. "He lived in this city, he belongs to us."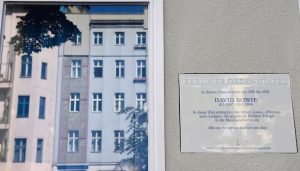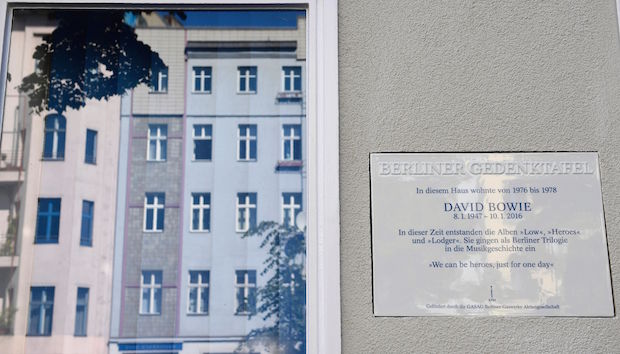 .
(Visited 325 times, 1 visits today)