David Bowie Total Rock review 1969-1974 – (Documentary) 2006
(5/5)
Featured here are vintage moments including the earliest experiments in film making with a bizarre low budget version of Bowie album from 1969 to 1974 is also revisited and reassessed.
Veteran rock broadcaster Tommy Vance heads a team of distinguished journalists and critics in this dynamic critical retrospective spanning the birth of Bowie and the Spiders through to the beginning of the Thin White Duke era.
Bonus tracks include: Sorrow, Everything's Alright, Space Oddity, I Can't Explain, Time, Jean Genie, I Got You Babe (with Marrianne Faithfull).
Bonus tracks include:
– Sorrow
– Everthings Alright
– Space Oddity
– I Can't Explain
– Time
– The Jean Genie
– I Got You Babe (with Marianne Faitfull)
Product details
Product Dimensions : 7.75 x 5.75 x 0.53 inches; 3.2 Ounces
Media Format : Color, DTS Surround Sound, Multiple Formats, NTSC
Run time : 1 hour
Release date : Augustus, 2006
Actors : Bowie, David
Language : English (Dolby Digital 5.1), Unqualified (DTS ES 6.1)
Number of discs : 1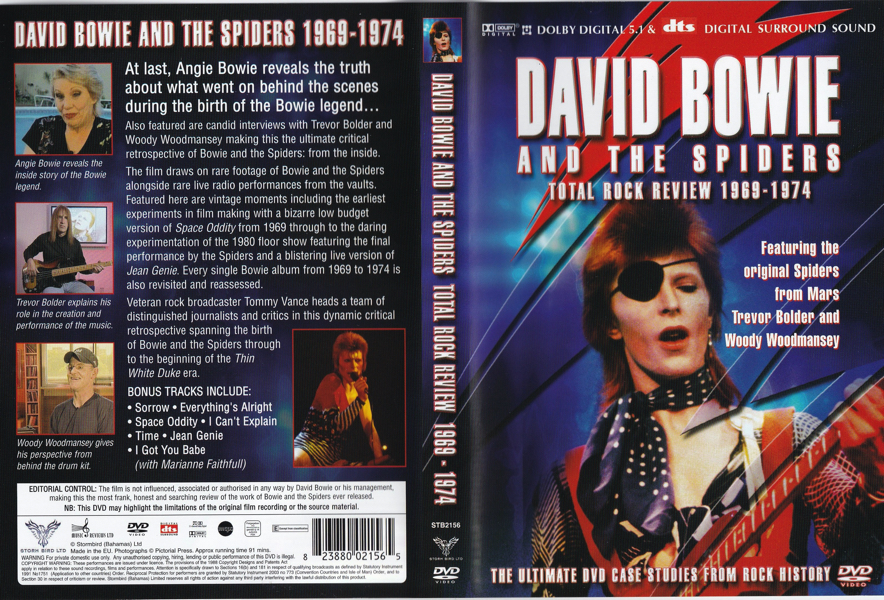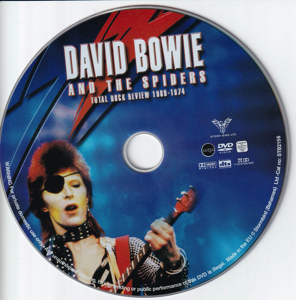 (Visited 55 times, 1 visits today)