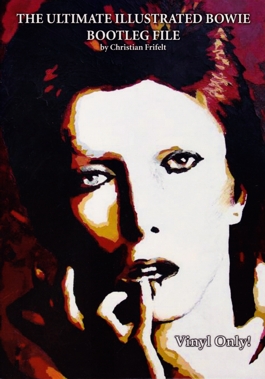 Description:
---
Part 2 of Frifelt's great vinyl bootleg discography, this time even as a hardcover, and again signed by the author. In fact, it is unbelievable how many vinyl bootlegs were released in these few years. This certainly justifies this release, which is as voluminous as the first volume.
Note, though, that a bit of criticism is also in order. Originally, bootlegs were made to be released to some wider public of fans and collectors. Naturally, they were normally made in smaller quantities than official releases, and sometimes the number was limited right from the start, or "special editions" (for example in coloured vinyl) were made in very small quantities to enhance the desirability. But of most bootlegs at least a few hundred were made.
The first part of Frifelt's bootleg discography comprised mainly such bootlegs, and very "exotic" items, of which only 10 or 20 copies exist, were the exception. However, large parts of this new book consist of listings of exactly such records, that is, records of which only 30 or even 10 were made. To me, such records are homemade items, rather than actual bootleg releases. You make a handful of records and distribute them to a number of friends or subscribers or whoever, so that nobody else will ever have a chance to get one of them. It's tiresome to leaf through lists of records you will certainly never even see in your life. I think such pseudo-releases shouldn't be listed in a book on bootlegs, or a least be shifted to a separate section.
(Visited 74 times, 1 visits today)
Back