The Virgin Soldiers is a 1966 comic novel by Leslie Thomas, inspired by his own experiences of National Service in the British Army.
The novel was turned into a film in 1969, directed by John Dexter, with a screenplay by the British screenwriter John Hopkins. It starred Hywel Bennett, Nigel Patrick and Lynn Redgrave. David Bowie cut his hair short to audition for a role but can only be seen in a brief shot in the finished movie, being pushed out from behind a bar. A sequel, Stand Up, Virgin Soldiers, followed in 1977 with Nigel Davenport repeating his role as Sgt Driscoll.
A young and uncredited David Bowie appears briefly as a soldier escorted out from behind a bar.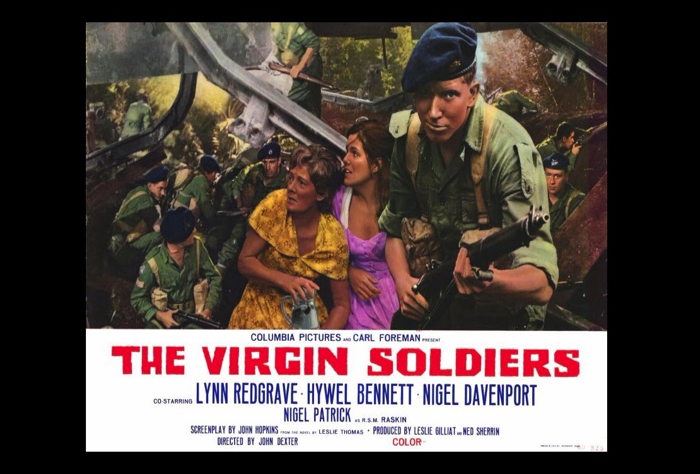 (Visited 1,224 times, 1 visits today)