David Bowie has announced the release of the French-language version of "Heroes" on limited edition blue vinyl and the 2008 compilation album 'i Select' on red vinyl.
The 7-inch French edition of Bowie's 1977 hit "Héros" will be backed with a live version of the song recorded during Bowie's Serious Moonlight Tour in 1983. The vinyl is limited to 2000 copies and only available in France, but British fans have the chance to win copies via Bowie's website.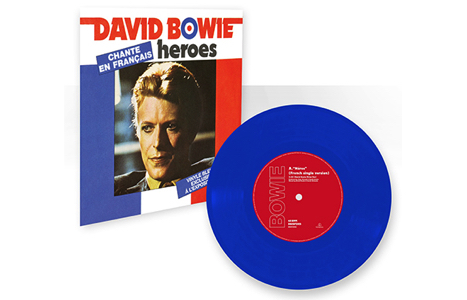 Meanwhile, ISelect is getting its debut vinyl release as a limited edition red pressing. The compilation LP features songs from throughout Bowie's career handpicked by Bowie himself, including "Life On Mars" and "Repetition".
The pair of vinyl releases coincide with the opening of David Bowie Is… exhibition at the Philharmonie de Paris.
The retrospective exhibition detailing the singer's 50-year career, featuring more than 300 objects, including handwritten lyrics, original costumes, film, set designs and Bowie's own instruments, was originally shown in London at the V&A between March and August 2013 and received a sell-out run with more than 300,000 people attending the show.
Since then, it has moved around the world, being shown in Toronto, Chicago, Sao Paulo and Berlin. After Paris, it will head to the Netherlands and Australia.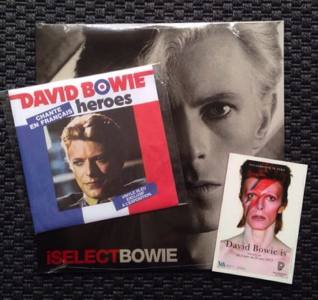 The ISelect tracklisting:
'Life On Mars?'
'Sweet Thing/Candidate/Sweet Thing'
'The Bewlay Brothers'
'Lady Grinning Soul'
'Win'
'Some Are'
'Teenage Wildlife'
'Repetition'
'Fantastic Voyage'
'Loving The Alien'
'Time Will Crawl'
'Hang On To Yourself (live)'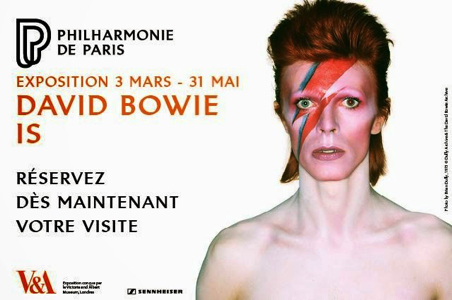 (Visited 55 times, 1 visits today)