David Bowie 5. Brilliant Adventure (1992 – 2001) (release 2021)
Parlophone Records/ISO Records are proud to announce two David Bowie landmarks: 26th November 2021 will see the release of DAVID BOWIE 5. BRILLIANT ADVENTURE (1992 – 2001), the fifth in a series of box sets chronicling his career from 1969 to the 21st century. Then on 7th January 2022
DAVID BOWIE 5. BRILLIANT ADVENTURE (1992 – 2001)
LP Box Set:
84 Page hardback book
Black Tie White Noise (remastered) (2LP)
The Buddha Of Suburbia (a very limited release on vinyl previously, remastered) (2LP)
1.Outside (remastered) (2LP)
Earthling (remastered) (3 sided – 2LP)
'hours…' (remastered) (1LP)
BBC Radio Theatre, London, June 27, 2000 (remastered and expanded 20 track version, previously unreleased on vinyl) (3LP)*
Toy (previously unreleased) (3 sided – 2LP)
Re:Call 5 (non-album singles, edits, single versions, b-sides and soundtrack music) (remastered) (4LP)*
* Exclusive to BRILLIANT ADVENTURE LP box
CD Box Set:
128 Page hardback book
Black Tie White Noise (remastered) (1CD)
The Buddha Of Suburbia (remastered) (1CD)
1.Outside (remastered) (1CD)
Earthling (remastered) (1CD)
'hours…' (remastered) (1CD)
BBC Radio Theatre, London, June 27th, 2000 (remastered and expanded 20 track version) (2CD)*
Toy (previously unreleased) (1CD)
Re:Call 5 (non-album singles, edits, single versions, b-sides and soundtrack music) (remastered) (3CD)*
*Exclusive to BRILLIANT ADVENTURE CD box
DAVID BOWIE 5. BRILLIANT ADVENTURE (1992 – 2001) RELEASED ON PARLOPHONE/ISO RECORDS 26th NOVEMBER
TOY RELEASED ON ISO RECORDS VIA PARLOPHONE 8th JANUARY 2022
DAVID BOWIE 5. BRILLIANT ADVENTURE (1992 – 2001)
CD TRACKLISTINGS
BLACK TIE WHITE NOISE 1x CD

The Wedding
You've Been Around
I Feel Free
Black Tie White Noise (featuring Al B. Sure!)
Jump They Say
Nite Flights
Pallas Athena
Miracle Goodnight
Don't Let Me Down & Down
Looking for Lester
I Know It's Gonna Happen Someday
The Wedding Song
THE BUDDHA OF SUBURBIA 1x CD

Buddha of Suburbia
Sex and the Church
South Horizon
The Mysteries
Bleed Like a Craze, Dad
Strangers When We Meet
Dead Against It
Untitled No. 1
Ian Fish, U.K. Heir
Buddha of Suburbia (featuring Lenny Kravitz on guitar)
1.OUTSIDE 1x CD

Leon Takes Us Outside
Outside
The Hearts Filthy Lesson
A Small Plot of Land
Baby Grace (A Horrid Cassette)" (segue)
Hallo Spaceboy
The Motel
I Have Not Been to Oxford Town
No Control
Algeria Touchshriek (segue)
The Voyeur of Utter Destruction (as Beauty)
Ramona A. Stone/I Am with Name (segue)
Wishful Beginnings
We Prick You
Nathan Adler (segue)
I'm Deranged
Thru' These Architects Eyes
Nathan Adler (segue)
Strangers When We Meet
EARTHLING 1x CD

EARTHLING
Little Wonder
Looking for Satellites
Battle for Britain (The Letter)
Seven Years in Tibet
Dead Man Walking
Telling Lies
The Last Thing You Should Do
I'm Afraid of Americans
Law (Earthlings on Fire)
'HOURS… – 1CD

Thursday's Child
Something in the Air
Survive
If I'm Dreaming My Life
Seven
What's Really Happening?
The Pretty Things Are Going to Hell
New Angels of Promise
Brilliant Adventure
The Dreamers
BBC RADIO THEATRE ,LONDON ,JUNE 27 ,2000 – 2x CD

CD1
Wild Is the Wind
Ashes to Ashes
Seven
This Is Not America
Absolute Beginners
Always Crashing in the Same Car
Survive
The London Boys
I Dig Everything
Little Wonder
CD2
The Man Who Sold the World
Fame
Stay
Hallo Spaceboy
Cracked Actor
I'm Afraid of Americans
All the Young Dudes
Starman
"Heroes"
Let's Dance
'TOY – 1CD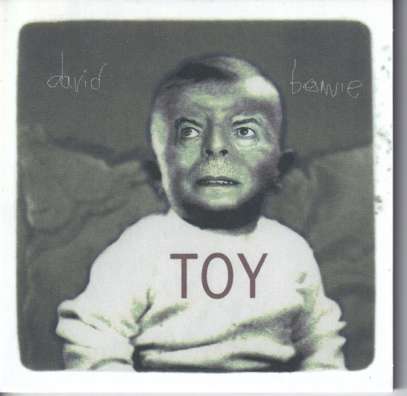 I Dig Everything
You've Got A Habit Of Leaving
The London Boys
Karma Man
Conversation Piece
Shadow Man
Let Me Sleep Beside You
Hole In The Ground
Baby Loves That Way
Can't Help Thinking About Me
Silly Boy Blue
Toy (Your Turn To Drive)
RE:CAL 5 3x CD

CD1
Real Cool World (Sounds From The Cool World Soundtrack Version)
Jump They Say (7" version)
Lucy Can't Dance
Black Tie White Noise (feat Al B. Sure!) (Radio Edit)
Don't Let Me Down & Down (Indonesian Vocal Version)
Buddha Of Suburbia (Single Version) (featuring Lenny Kravitz on guitar)
The Hearts Filthy Lesson (Radio Edit)
Nothing To Be Desired
Strangers When We Meet (edit)
Get Real
The Man Who Sold The World (Live Eno Mix)
I'm Afraid Of Americans (Showgirls Soundtrack Version)
Hallo Spaceboy (Remix)
I Am With Name (Alternative Version)
A Small Plot Of Land (Long Basquiat Soundtrack Version)
CD2
Little Wonder (Edit)
A Fleeting Moment (aka Severn Years In Tibet – Mandarin Version)
Dead Man Walking (Edit)
Seven Years In Tibet (Edit)
Planet Of Dreams – David Bowie and Gail Ann Dorsey
I'm Afraid Of Americans (V1 – Edit)
I Can't Read (The Ice Storm Long Version)
A Foggy Day In London Town – David Bowie and Angelo Badalamenti
Fun (BowieNet Mix)
The Pretty Things Are Going To Hell (Stigmata Soundtrack Version)
Thursday's Child (Radio Edit)
We All Go Through
No One Calls
CD3
We Shall Go To Town
1917
The Pretty Things Are Going To Hell (Edit)
Thursday's Child (Omikron: The Nomad Soul Version)
New Angels Of Promise (Omikron: The Nomad Soul Version)
The Dreamers (Omikron: The Nomad Soul Version)
Seven (Demo)
Survive (Marius De Vries mix)
Something In The Air (American Psycho Remix)
Seven (Marius De Vries Mix)
Pictures Of Lily
LP TRACKLISTINGS
BLACK TIE WHITE NOISE 2x LP

Side 1
The Wedding
You've Been Around
I Feel Free
Side 2
Black Tie White Noise (featuring Al B. Sure!)
Jump They Say
Nite Flights
Side 3
Pallas Athena
Miracle Goodnight
Don't Let Me Down & Down
Side 4
Looking for Lester
I Know It's Gonna Happen Someday
The Wedding Song
THE BUDDHA OF SUBURBIA 2x LP

Side 1
Buddha of Suburbia
Sex and the Church
South Horizon
Side 2
The Mysteries
Bleed Like a Craze, Dad
Side 3
Strangers When We Meet
Dead Against It
Untitled No. 1
Side 4
Ian Fish, U.K. Heir
Buddha of Suburbia (featuring Lenny Kravitz on guitar)
1.OUTSIDE 2x LP

Side 1
Leon Takes Us Outside
Outside
The Hearts Filthy Lesson
A Small Plot of Land
Side 2
Baby Grace (A Horrid Cassette)" (segue)
Hallo Spaceboy
The Motel
I Have Not Been to Oxford Town
Side 3
No Control
Algeria Touchshriek (segue)
The Voyeur of Utter Destruction (as Beauty)
Ramona A. Stone/I Am with Name (segue)
Wishful Beginnings
Side 4
We Prick You
Nathan Adler (segue)
I'm Deranged
Thru' These Architects Eyes
Nathan Adler (segue)
Strangers When We Meet
EARTHLING 2x LP

Side 1
Little Wonder
Looking for Satellites
Battle for Britain (The Letter)
Side 2
Seven Years in Tibet
Dead Man Walking
Telling Lies
Side 3
The Last Thing You Should Do
I'm Afraid of Americans
Law (Earthlings on Fire)
'HOURS… – 1CD
Side 4 – etching


Side 1
Thursday's Child
Something in the Air
Survive
If I'm Dreaming My Life
Side 2
Seven
What's Really Happening?
The Pretty Things Are Going to Hell
New Angels of Promise
Brilliant Adventure
The Dreamers
BBC RADIO THEATRE ,LONDON ,JUNE 27 ,2000 – 3x LP

Side 1
Wild Is the Wind
Ashes to Ashes
Seven
Side 2
This Is Not America
Absolute Beginners
Always Crashing in the Same Car
Side 3
Survive
The London Boys
I Dig Everything
Little Wonder
Side 4
The Man Who Sold the World
Fame
Stay
Side 5
Hallo Spaceboy
Cracked Actor
I'm Afraid of Americans
All the Young Dudes
Side 6
Starman
"Heroes"
Let's Dance
TOY 2x LP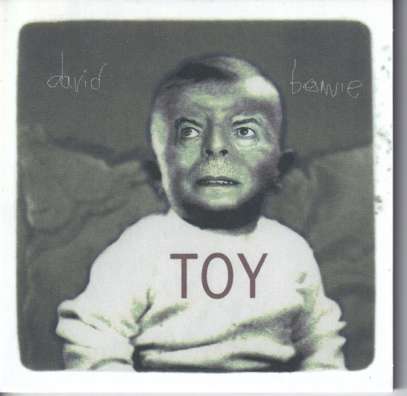 Side 1
I Dig Everything
You've Got A Habit Of Leaving
The London Boys
Karma Man
Side 2
Conversation Piece
Shadow Man
Let Me Sleep Beside You
Hole In The Ground
Side 3
Baby Loves That Way
Can't Help Thinking About Me
Silly Boy Blue
Toy (Your Turn To Drive)
Side 4 – Etching
RE:CALL 5 4xLP

Side 1
Real Cool World (Sounds From The Cool World Soundtrack Version)
Jump They Say (7" version)
Lucy Can't Dance
Black Tie White Noise (Radio Edit) (featuring Al B. Sure!)
Side 2
Don't Let Me Down & Down (Indonesian Vocal Version)
Buddha Of Suburbia (Single Version) (featuring Lenny Kravitz on guitar)
The Hearts Filthy Lesson (Radio Edit)
Nothing To Be Desired
Strangers When We Meet (edit)
Get Real
Side 3
The Man Who Sold The World (Live Eno Mix)
I'm Afraid Of Americans (Showgirls Soundtrack Version)
Hallo Spaceboy (Remix)
I Am With Name (Alternative Version)
A Small Plot Of Land (Long Basquiat Soundtrack Version)
Side 4
Little Wonder (Edit)
A Fleeting Moment (aka Severn Years In Tibet – Mandarin Version)
Dead Man Walking (Edit)
Seven Years In Tibet (Edit)
Planet Of Dreams – David Bowie and Gail Ann Dorsey
Side 5
I'm Afraid Of Americans (V1 – Edit)
I Can't Read (The Ice Storm Long Version)
A Foggy Day In London Town – David Bowie and Angelo Badalamenti
Fun (Bowienet Mix)
The Pretty Things Are Going To Hell (Stigmata Soundtrack Version)
Side 6
Thursday's Child (Radio Edit)
We All Go Through
No One Calls
We Shall Go To Town
1917
Side 7
The Pretty Things Are Going To Hell (Edit)
Thursday's Child (Omikron: The Nomad Soul Version)
New Angels Of Promise (Omikron: The Nomad Soul Version)
The Dreamers (Omikron: The Nomad Soul Version)
Seven (Demo)
Side 8
Survive (Marius De Vries mix)
Something In The Air (American Psycho Remix)
Seven (Marius De Vries Mix)
Pictures Of Lily
DAVID BOWIE 5. BRILLIANT ADVENTURE (1992 – 2001)
RELEASED ON PARLOPHONE/ISO RECORDS 26th NOVEMBER, 2021
Brilliant Adventure (1992-2001), the latest edition of David Bowie's ongoing series of box sets spanning each era of his career, is a defining document for fans of a certain stripe. Consensus prevails for the earlier decades: The 1970s were brilliant, the '80s initially brilliant, then naff. By contrast, the '90s continue to be a live issue, dividing fans as to whether Bowie was doing vital new work by engaging with prevailing trends or simply cosigning them in hopes their success would rub off. With each album it collects taking a bold left turn from the sound of its immediate predecessor, Brilliant Adventure makes an inarguable case for the former viewpoint: This Bowie took a lot of risks—and those risks largely paid off.
The centerpiece of the 18xLP box set, and its selling point, is Toy. One of Bowie's proverbial lost albums, Toy was originally recorded in 2000 with members of his touring band playing fast and loose new versions of some of Bowie's earliest songs, mostly predating his post-"Space Oddity" stardom. It speaks to both Bowie's restlessness as an artist and willingness to risk embarrassment in service of that restlessness that he'd revisit his juvenilia at all, much less make a whole record out of the project.
The album was subsequently lost in the scheduling shuffle by Bowie's then-label EMI/Virgin, before being shelved altogether. Rather than fixate on the cancellation, Bowie moved on to brand-new work, and Toy was relegated to the stuff of fan legend. Songs from the sessions dribbled out as B-sides, digital exclusives, and, in 2011, a full-fledged leak; Brilliant Adventure—and the forthcoming set Toy:Box—is the first time this material has been officially made available as a complete album.
The resultant record is a mixed bag. Bowie and his band gel well: "It's the sound of people happy to be playing music," as co-producer Mark Plati puts it. But these seasoned pros often fail the material, losing the ramshackle charm of the originals—turning the Swinging London, proto-reggae sound of "I Dig Everything" into a preening rocker, or smoothing out the rough edges of sexed-up, pill-popping mod tracks like "You've Got a Habit of Leaving" and "Baby Loves That Way." In many cases, the original versions sound more avant-garde than the remakes, despite Bowie's intervening decades in the art-rock trenches.
The strongest track from the set is "Shadow Man," first recorded as a demo from the Ziggy Stardust sessions. In this version, Bowie's rich croon is accompanied by a string section and Mike Garson's piano, turning the song into a lovely, lyrical meditation on our secret selves; it benefits from the wisdom Bowie accrued with age. Elsewhere, rapturous backing vocals twin with the string section to give "Silly Boy Blue" a gorgeous outro, while "Toy (Your Turn to Drive)," the only song newly written for the collection, mines beauty and pathos from Garson's rainfall piano and a blissful, wordless, two-note hook. Even if Toy mostly served as a template for the neoclassicist rock of Bowie's subsequent albums, 2002's Heathen and 2003's Reality, these highlights make it worth your time.
The 1990s albums reissued here, however, tell the story best. After a period in the pop-music wilderness, this is the decade during which Bowie reasserted his role as the godfather of alternative music, in pretty much any form it took. (The missing link between this box set and its 1980s equivalent Loving the Alien are the two records he recorded with his unjustly reviled rock band Tin Machine; I'll just say "Justice for 'You Belong in Rock n' Roll'" and leave it at that.) Accusations of trend-hopping dogged Bowie at the time, for reasons that now feel increasingly silly—who wouldn't want to hear him take a stab at industrial or jungle? This is the kind of genre play that paid dividends with his avant-jazz inflected swan song Blackstar, two decades later.
Bowie's dalliance with the era's electronic and dance sounds began with 1993's Black Tie White Noise, a reunion not only with Let's Dance producer Nile Rodgers (who felt stymied by Bowie's refusal to record hits), but also with his glam-era bandmates, guitarist Mick Ronson and pianist Mike Garson, the latter of whom continued to work with Bowie for years. (Sadly, Ronson died soon after recording the set's somewhat anemic dance-beat cover of Cream's "I Feel Free," and the lost potential of their reunion is one of the great "what-if"s of Bowie's career.)
Even when working with old collaborators, Bowie resists falling into old habits. On Black Tie, he meditates on his newlywed bliss with Iman—the opening instrumental "The Wedding" and its lyrical follow-up "The Wedding Song"—and the state of racial relations in America: a gospel-inflected cover of Morrissey's Ziggy pastiche "I Know It's Going to Happen Someday," or the manic title-track duet with New Jack Swing vocalist Al B. Sure!. A bassline cribbed from Liquid Liquid's "Cavern," or perhaps from Grandmaster Melle Mel's "White Lines," drives both "Wedding" songs and the soaring cover of the Walker Brothers' "Nite Flights," the latter of which is as good a reason as any to dig into this record.
Things start getting interesting with 1993's The Buddha of Suburbia. The most overlooked album in Bowie's oeuvre, it began life as a soundtrack to BBC2's film adaptation of the novel of the same name by Hanif Kureishi. Bowie took this remit and ran with it—ultimately only the title track made it into the film—working with longtime multi-instrumentalist collaborator Erdal Kızılçay on a suite of fascinatingly offbeat songs: the quasi-industrial "Bleed Like a Craze, Dad" with its punning reference to the English gangsters the Krays; the gorgeous ambient piece "The Mysteries"; the achingly romantic "Strangers When We Meet" (re-recorded for Bowie's subsequent release 1. Outside) with its beautiful "heel head over" wordplay; the driving, bittersweet "Dead Against It." Its instrumentals and experiments serve as a sonic bridge back to the Bowie of Low and "Heroes" while also pointing the way to the albums to come.
Bowie's mid-to-late '90s image as an "alternative music" noisemaker truly blossomed with 1995's 1. Outside. A reunion with Berlin Trilogy collaborator Brian Eno, it's also the record he toured alongside The Downward Spiral–era Nine Inch Nails—putting Bowie on the radar of any black-clad '90s kid—and it shares Trent Reznor's concurrent knack for melody and chaos. In between spoken-word tracks that spool out a Twin-Peaks-meets-Damien-Hirst murder mystery in the art world, this concept album features melodic wonders like "The Motel" and "Thru' These Architects Eyes," as well as pulsating bangers like "Hallo Spaceboy"—a live-set fixture for years to come—and the Lost Highway soundtrack highlight "I'm Deranged." 1. Outside's concept-album conceit has its detractors, particularly because the proposed second and third installments of a new Eno "trilogy" that would have completed the story never panned out. Besides, the Berlin Trilogy of Low, "Heroes," and Lodger is a nearly impossible act to follow. But it's the sound of Bowie at his hungriest, anxious to show the kids how it's done.
Bowie's culture-vulture tendencies and his ability to craft enduring portraits of a time and place reach their '90s apotheosis in 1997's Earthling. Featuring full-fledged jungle beats in several tracks, it's also a showcase for Reeves Gabrels, the longest-tenured of Bowie's showboat lead guitarists, whose squalls and soaring solos gave the album an anarchic energy that matched the return of Bowie's flame-orange hair and his tattered Alexander McQueen Union Jack coat. Simply put, this is a record of nearly wall-to-wall bangers, from the drum-and-bass highlights "Little Wonder" and "Battle for Britain (The Letter)" to the pounding "Dead Man Walking" (a salute to Neil Young and Crazy Horse, of all things) and "The Last Thing You Should Do."
Ironically, the record's claim to pop-culture fame in the States is a version of the track "I'm Afraid of Americans" re-recorded by Nine Inch Nails that isn't even present on the album proper. Regardless, Earthling is very much the Young Americans or Let's Dance of its day, a muscular collection of contemporary club sounds remade in Bowie's image. It deserves a place in the pantheon alongside its predecessors.
Then, rather suddenly, Bowie hit the brakes. He switched off the experiments and turned down the volume on 'hours…', his exceedingly gentle—genteel?—1999 effort. Though Gabrels shared a writing credit on every song, it's easily Bowie's mildest release of the decade, a break from the recent past marked by a somber, long-haired Bowie cradling his previous spiky-haired incarnation Pietà-style on the front cover. The lead track, "Thursday's Child," is a melodic highlight, and the closing "The Dreamers" is a full-throated meditation on aging featuring Bowie at his brassiest, but much of the interim—the drab "What's Really Happening" and its thoughtless swipe of the vocal line from "You Keep Me Hangin' On," the ghastly rocker "The Pretty Things Are Going to Hell" and its titular callback to the vastly superior "Oh! You Pretty Things" and the Bowie-produced Iggy and the Stooges slaughterfest "Your Pretty Face Is Going to Hell"—rank among Bowie's weakest work.
Brilliant Adventure is rounded out by a pair of sprawling collections. Re:Call 5 is a three-disc compilation of soundtrack contributions, B-sides, single edits, and remixes, heavy on perfunctory radio edits and light on remixes or new tracks of interest, Pet Shop Boys' distinctive remix of "Hallo Spaceboy" excepted. (Seriously, where are the Ice Cube and Photek versions of "I'm Afraid of Americans"?) The superior BBC Radio Theatre, London, June 27, 2000 is a double-disc career retrospective by the same band that played with Bowie a few days earlier at Glastonbury and who would go on to work with him on Toy; the intimate setting works much better for the session-pro players than did the festival sprawl, tens of thousands of fans notwithstanding.
Could the crowd-pleasing Bowie who took the Glasto stage by storm ever have emerged without first amassing his itinerant '90s catalog? I'd say the answer is no. For one thing, there's a whole generation, myself included, who bought their first Bowie records in this period, specifically because of their engagement with the underground electronic-music scenes of the time; no doubt there were quite a few of us in that festival audience. But more importantly, Bowie became more comfortable in his own skin by, once again, trying on the skins of others. It's how he put his '80s pop-star period, one he largely lamented, to bed, renewing his confidence and enabling him to perform both new and old material with renewed vigor and swagger. As he always did at his best, the Bowie of Brilliant Adventure followed his bliss, wherever it took him.
(Visited 98 times, 1 visits today)