David Bowie Bits Of Reality 2003-2004 (A Collection of Television Broadcasts)
(4,5/5)
TV5 Acoustic Show
01: Interview
02: The Jean Genie
03: Interview
04: New Killer Star
05: Interview
06: Fame
07: Interview
08: Cactus
IOW Festival 2004
09: All The Young Dudes
Hurricane 2004
10: All The Young Dudes
11: I'm Afraid Of Americans
12: "Heroes"
Description:
Artist: David Bowie
Event: TV5 Acoustic
Date: 20th October 2003
Broadcast 1: TV5, 14th November 2003
Transfer Rate: VBR ~9.45 Mbps
Audio: MPEG1 Layer 2, 48kHz, 256kbps
Event: Isle Of Wight Festival
Date: 13th June 2004
Broadcast 2: Channel 4+1, 11th June 2010
Transfer Rate: VBR~4.8Mbps
Audio: MPEG1 Layer 2, 48kHz, 128kbps
Event: Hurricane Festival
Date: 25th June 2004
Broadcast 3: HD1, Date Unknown?
Transfer Rate: VBR~5.1Mbps
Audio: DD AC3, 48kHz, 448kbps
Author: kosher
Video Source 1: DVD-RW
Lineage: Digital Satellite TM5500D > Lite-On Standalone HQ Mode > DGIndex > TMPGEnc MPG Editor > TMPGEnc DVD Author 3
Video Source 2: DVB-S
Lineage: TM9100 > ProjectX > TMPGEnc MPG Editor > TMPGEnc DVD Author 3
Video Source 3: Trade DVD
Lineage: ??? > DVD Decryptor > DGIndex > TMPGEnc MPG Editor > TMPGEnc DVD Author 3
Notes:
I'm doing a bit of housekeeping and these clips needed somewhere to live. Might be of some interest to others here as well.
The TV5 Acoustic show was unfortunately broadcast as 16:9 letterboxed inside a 4:3 display. It's a shame as it is a lovely bit of footage. Digitally recorded from Digital source (but not stream cap) it should be an upgrade for some of you.
All The Young Dudes from the IOW Festival was originally broadcast in 4:3. This one from last years coverage was in 16:9 and is also a stream cap. I know of the really nice US version from HD but for now this is the best of the PAL footage that I have.
The Hurricane coverage was recieved in trade but unfortunately, the audio sync was a long way out. I've done my best to get it somewhat nearer. Picture quality is very nice indeed but due to the high bitrate AC3 audio, you may need to up the volume control for this one. The combined bitrate is too high for fully compliant DVD spec. It works fine for me but if in doubt try a rewriteable first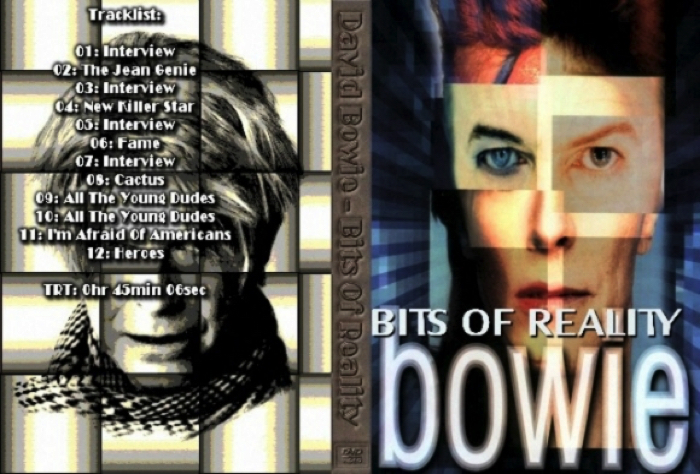 (Visited 9 times, 1 visits today)