David Bowie 1996 BBC documentary – Dancing In The Street Vol. 6 – Hang On To Yourself –
Dancing in the Street tells the story of Rock and Roll: the truth behind the great songs, the myths, scandals, betrayals, accidents and talent that made it a billion dollar industry. This definitive story is told by the stars and musicians themselves and is illustrated by classic performances, some never seen before on television.
In the hangover after the summer of love, rock develops a theatricality of excess as Lou, Alice and Ziggy go… glam.
Featuring: Alice Cooper telling of his in-concert chicken abuse.
David Bowie on how "I wanted anything but the place where I came from."
Mick Ronson playing in an empty Hammersmith Odeon – his last interview before he died.
Interviews with: Lou Reed, Iggy Pop, Alice Cooper, David Bowie, Brian Eno, John Cale, Maureen Tucker, Mick Ronson, Nic Roeg, Tony Visconti and others.
Including performances by The Velvet Underground, Marc Bolan, David Bowie, Iggy Pop, Alice Cooper and others.
Video: MPEG 1/2 704×576
Audio: AC3 256kbps
Duration: 1:02:39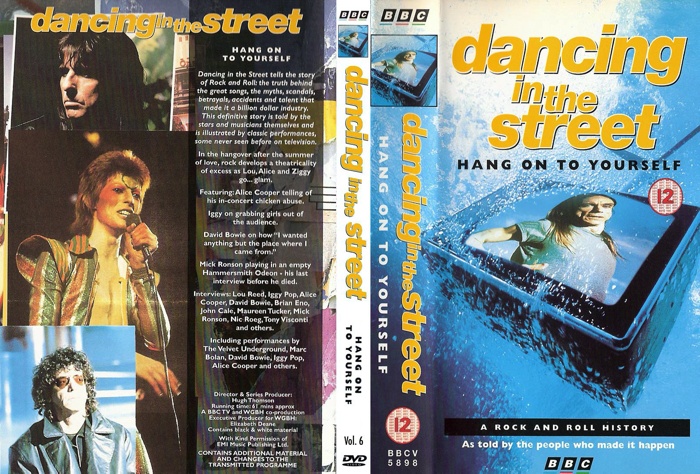 (Visited 47 times, 1 visits today)