David Bowie 2003-10-18 Frankfurt ,Festhalle – A Reality-Tour –
Sound Quality Rating
101. INTRO.flac
102. THE JEAN GENIE.flac
103. NEW KILLLER STAR.flac
104. FAME.flac
105. CACTUS.flac
106. CHINA GIRL.flac
107. FALL DOG BOBS THE MOON.flac
108. HALLO SPACE BOY.flac
109. SUNDAY.flac
110. UNDER PRESSURE.flac
111. WHITE LIGHT WHITE HEAT.flac
112. ASHES TO ASHES.flac
113. FASHION.flac
114. NEVER GET OLD.flac
115. THE MOTEL.flac
201. 5.15 THE ANGELS HAVE GONE.flac
202. BATTLE FOR BRITAIN (THE LETTER).flac
203. I'M AFRAID OF AMERICANS.flac
204. "HEROES".flac
205. HEATHEN (THE RAYES).flac
206. BRING ME THE DISCO KING.flac
207. SLIP AWAY.flac
208. PABLO PICASSO.flac
209. CHANGES.flac
210. LET'S DANCE.flac
211. SUFFRAGETTE CITY.flac
212. ZIGGY STARDUST.flac
Label : DB 181003A/B
Audio Source : Audience recording
Lineage : Unknown
Taping Gear : Unknown
Taper: Unknown
Recording Location: Unknown
Total running time : 2:26:47
Sound Quality : Good. Equals record or radio/TV apart from a slight noise and some dullness.
Attendance : Unknown
Artwork : Yes ,Digipack
The Frankfurt show was the 7th show proper of the hugely successful globe-trotting 'A Reality Tour' and this still available release is a very good stereo recording made from a clearly awe-struck audience. Sound balance is fine and although the sound is a little reverb heavy and ponderous it is still a very enjoyable experience with a high degree of clarity and each of the musician's contributions is presented in a realistic fashion.
Bowie's last two albums, Heathen and Reality were both critically acclaimed and this seems to be what convinced him to undertake such an enormous tour of arenas where fans of all generations were treated to a Smörgåsbord of songs from one of rock's greatest back catalogues. His performance here is one of complete control and brimming with authority. He seems happy with his own myth and seems to have conquered his demons. On this tour the shows were often of mammoth length with the set divided into thirds; One third new songs, one third hit songs and one third obscure songs.
Here we get ten songs from Reality and Heathen combined and three from Earthling. Let's Dance, Scary Monsters and Ziggy provide two apiece and other albums offer just a single track. Bowie had rehearsed around fifty songs so that he could alter the set-list at will and very few songs appeared at every show.
At Frankfurt the usual opening number of Rebel Rebel was dropped in favour of The Jean Genie and the bassist Gail Ann Dorsey remarked in her diary that this was the catalyst for the first exceptional show of the tour. There were to be many more. Other high points include a wonderful straight rock performance of the Velvet Underground's White Light White Heat and a reworked simmering Mediterranean version of Let's Dance but really with so many highlights it's difficult to single any out.
This recording captures the warmth and charm of Bowie the performer and gives the strong impression that he is now totally at ease with his back catalogue and importantly, seems to enjoy performing them as much as the current material.
The wonderful performance combined with very good sound quality is tempting enough but this release is further enhanced by a gorgeous quadrifold 'fat' digi-pack with imagery in the style of the official tour artwork.
I believe there are even better shows from this tour waiting to be pressed but in terms of what is currently available on silver, this release is one of the best.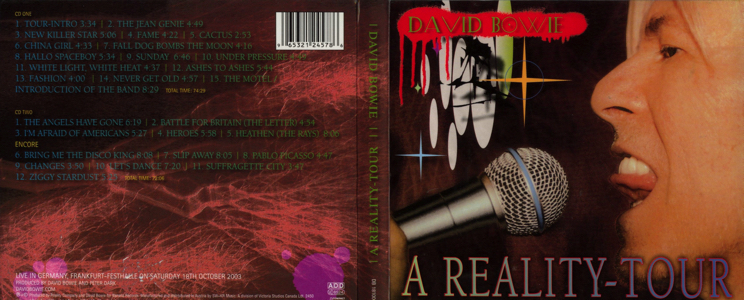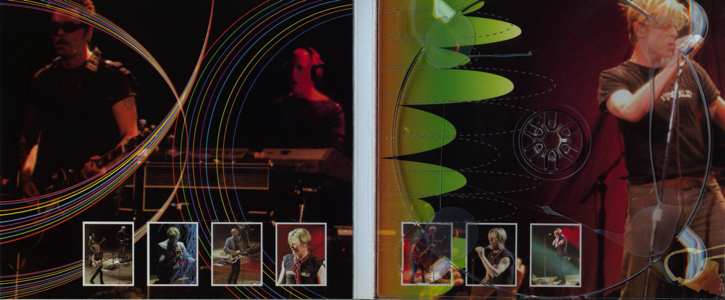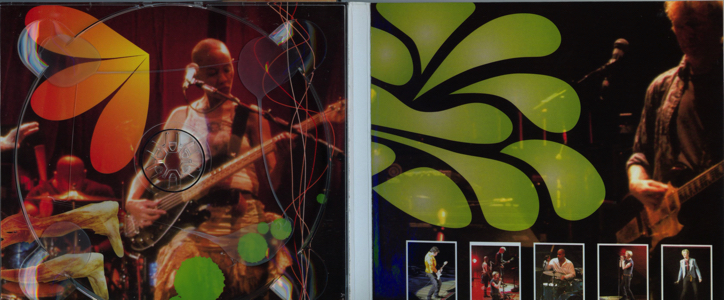 David Bowie Tour band 2003-2004 A Reality Tour
A Reality Tour was a worldwide concert tour by David Bowie in support of the Reality album. The tour commenced on 7 October 2003 at the Forum Copenhagen, Denmark, continuing through Europe, North America, Asia, including a return to New Zealand and Australia for the first time since the 1987 Glass Spider Tour. Bowie retired from performing live in 2006, making this tour his last.
The tour grossed US$46 million, making it the ninth-highest-grossing tour of 2004.
The Tour band
• David Bowie – vocals and acoustic guitar
• Earl Slick – lead guitar
• Gerry Leonard – guitar, backing vocals
• Gail Ann Dorsey – bass guitar, vocals
• Sterling Campbell – drums, percussion
• Mike Garson – keyboards, piano
• Catherine Russell – backing keyboards/backing vocals
Start date 11 June 2002
End date 23 October 2002



(Visited 765 times, 1 visits today)