David Bowie 1997-06-16 Natntes ,La Trocadiere – Nantes 97 – SQ 8,5
101. Dead Man Walking.flac
102. The Man Who Sold The World.flac
103. Strangers When We Meet.flac
104. The Last Thing You Should Do.flac
105. V2-Schneider.flac
106. I'm Afraid Of Americans.flac
107. White Light, White Heat.flac
108. The Motel.flac
109. Battle For Britain.flac
110. Seven Years In Tibet.flac
111. Pallas Athena.flac
112. Fashion.flac
201. Fame – Is It Any Wonder.flac
202. Under Pressure.flac
203. Stay.flac
204. Telling Lies.flac
205. Looking For Satellites.flac
206. Oh Superman.flac
207. The Jean Genie.flac
208. Queen Bitch.flac
209. All The Young Dudes.flac
210. Hallo Spaceboy.flac
211. Scary Monsters (And Super Creeps).flac
212. Little Wonder.flac
Label: DB061697 1-2
Audio Source: audience
Total running time: 2:20:32
Note: Good quality audience recording – I'd give it SQ 8,5
Attendance: …..
A complete show from 1997, and it is in good sound quality! A few errors been made,
but are of no significance. The first one is that there is no song separation between
FAME and IS IT ANY WONDER, and the second is that TELLING LIES isn't listed on the cover.
The picture discs are identical except for the number 1 and 2 on each disc. A very nice
issue well worth the money!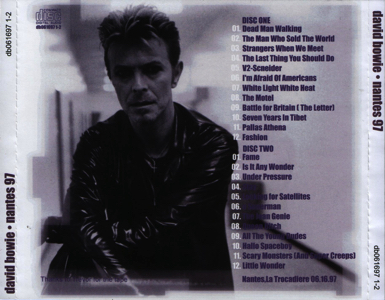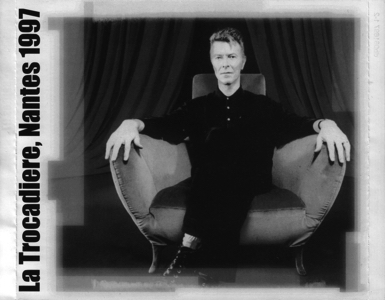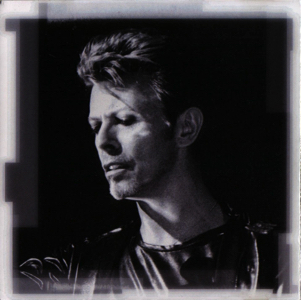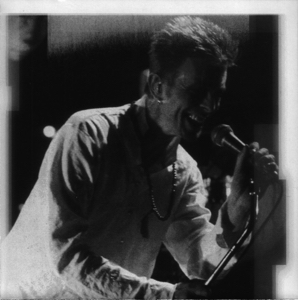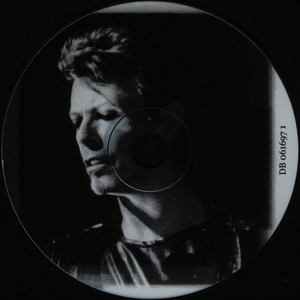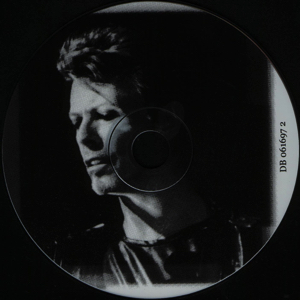 (Visited 386 times, 1 visits today)