David Bowie 1995-10-11 St.Louis ,Riverport Amphiteatre – Back In Anger –
Sound Quality Rating
Nine Inch Nails
101. Terrible Lie.flac
102. March Of Pigs.flac
103. The Becoming.flac
104. Sanctified.flac
105. Piggy.flac
106. Burn.flac
107. Closer.flac
108. Wish.flac
109. Gave Up.flac
110. Down In It.flac
David Bowie, Nine Inch Nails
111. Eraser.flac
112. Subterraneans.flac
113. Scary Monsters.flac
114. Reptile.flac
115. Hallo Spaceboy.flac
216. Hurt.flac
David Bowie
217. Look Back In Anger.flac
218. I'm Deranged.flac
219. Heart's Filthy Lesson.flac
220. The Voyeur Of Utter Destruction (As Beauty).flac
221. I Have Not Been To Oxford Town.flac
222. Outside.flac
223. Andy Warhol.flac
224. Breaking Glass.flac
225. The Man Who Sold The World.flac
226. We Prick You.flac
227. Joe The Lion.flac
228. A Small Plot Of Land.flac
229. Nite Flights.flac
230. Under Pressure.flac
231. Teenage Wildlife.flac
Label : Sonic Boom – SON0330
Audio Source : FM Broadcast
Lineage : Unknown
Taping Gear : Unknown
Taper: Unknown
Recording Location: Unknown
Total running time : 2:33:13
Sound Quality : Excellent quality! Equals record or radio
Attendance : Unknown
Artwork : Yes
Note : Unfortunately they were too lazy to get a decent copy, so this is blighted by skipping on a substantial amount of disc 2. And it's MP3-sourced. Avoid this, and go to Bowie Station or Reflecting In The Chrome if you want this gig.
An FM broadcast, so relatively widely available – see "Live Hate" inter alia.
It's a brilliant gig, with excellent sound, no quibbles: but it's one of those bootlegs that started appearing on Amazon, as typically enough, it's flawed. Presumably Sonic Boom just got hold of a copy of Live Hate, rebadged it, and banged it out to milk fans.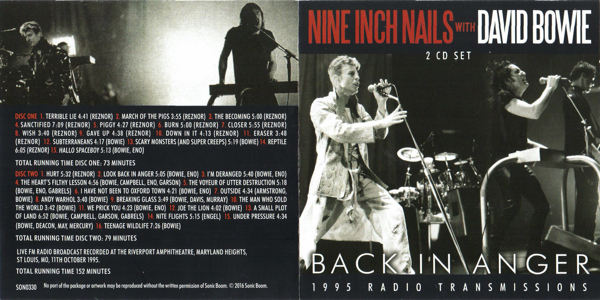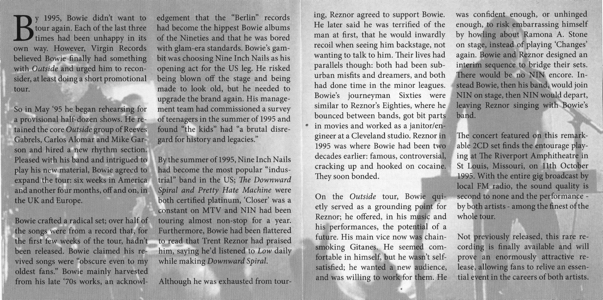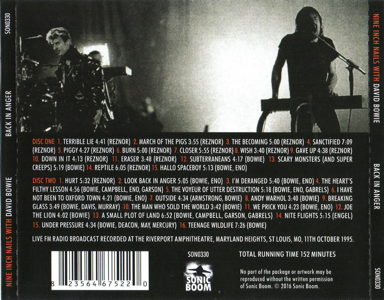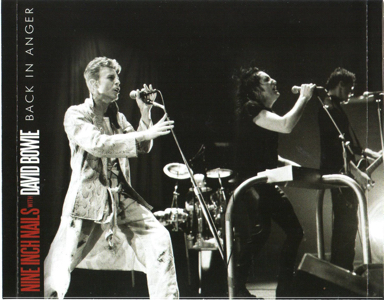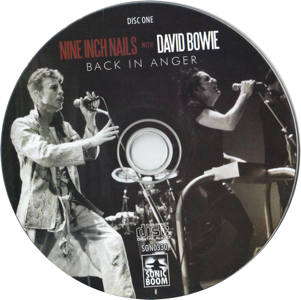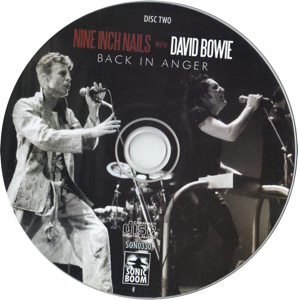 (Visited 458 times, 1 visits today)