David Bowie 1990-08-05 Milton Keynes ,Milton Keynes Bowl – Milton Keynes Bowl 5th august 1990 – –
Sound Quality Rating
101. Radio Intro.flac
102. Space Oddity.flac
103. Rebel Rebel.flac
104. Ashes To Ashes.flac
105. Fashion.flac
106. Band Introductions.flac
107. Life On Mars.flac
108. Pretty Pink Rose.flac
109. Sound And Vision.flac
110. Blue Jean.flac
111. Let's Dance.flac
112. Radio Announcer.flac
113. Stay.flac
201. Ziggy Stardust.flac
202. China Girl.flac
203. Station To Station.flac
204. Young Americans.flac
205. Suffragette City.flac
206. Fame.flac
207. "Heroes".flac
208. Radio Announcer.flac
209. Changes.flac
210. Jean Genie.flac
211. Gloria.flac
212. White Light, White Heat.flac
213. Modern Love.flac
Label : None
Audio Source : FM Brodcast
Lineage : Unknown
Taper: ???
Recording Location: ???
Total running time : 1:39:45
Sound Quality : Excellent quality! Equals record or radio
Attendance : 65.000
Artwork : Yes
It was a hot summer's day back in 1990 that a crowd of 60,000 gathered at the Milton Keynes Bowl to watch David Bowie in concert.
As temperatures soared fans were treated for dehydration, sun burn and heat exhaustion. It was the second time that David Bowie has played Milton Keynes.
It was billed as a farewell as Bowie said it would be the last time he would perform his hit songs of the past three decades. The concert was also attend by fellow musicians Dave Stewart of The Eurythmics and Siobhan Fahey of Bananarama and Shakespeare's Sister.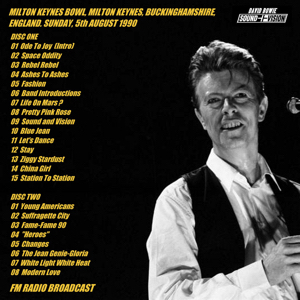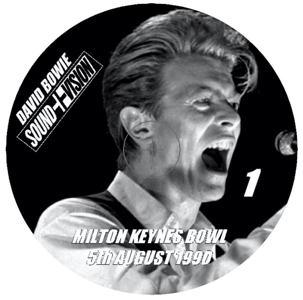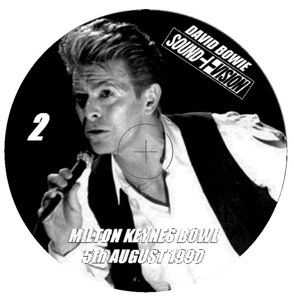 David Bowie – vocals, guitar, saxophone[
• Adrian Belew – guitar, backing vocals, music director
• Erdal Kızılçay – bass guitar, backing vocals
• Rick Fox – keyboards, backing vocals
• Michael Hodges – drums
[real3dflipbook id="3″]

.
(Visited 328 times, 1 visits today)