David Bowie 1978-07-01 London ,Earl's Court Arena – Drifting Into My Solitude –
Sound Quality Rating
01. Warszawa.flac
02. "Heroes".flac
03. What In The World.flac
04. Be My Wife.flac
05. The Jean Genie.flac
06. Blackout.flac
07. Sense Of Doubt.flac
08. Speed Of Life.flac
09. Sound And Vision.flac
10. Breaking Glass.flac
11. Fame.flac
12. Beauty And The Beast.flac
Label : The Godfatherecords ‎– G.R.965
Audio Source : Soundboard
Lineage :
Total running time : 0:52:28
Sound Quality : very good. Equals record or radio apart from a slight noise and some dullness.
Attendance : 18.000
Artwork : Yes
Be­ fore Sound and Vision Bowie says: "This is some thing we never have done before": indeed it is the first and only time that this song is song live,so this is quite a unique occasion! Yet,I find it rather disappoin­ting,and someone is singing pretty off-key at the back. "As you probably heard this is the last night on tour. So ofcourse I'd like to thank very much the guys that worked with us. I'd like to thank Showco for the sound, … (?) … for the lights,and my trucking company,for the trucks, I'd also like to thank on piano Sean Mayes from Fumble. I mean,what are you guys doing after the show? Are you going to have plans & things? No? Oh good,then we miight tour again!". This ofcourse is met with thunderous ap­ ?lause! The audience sing along with Five Years to a man.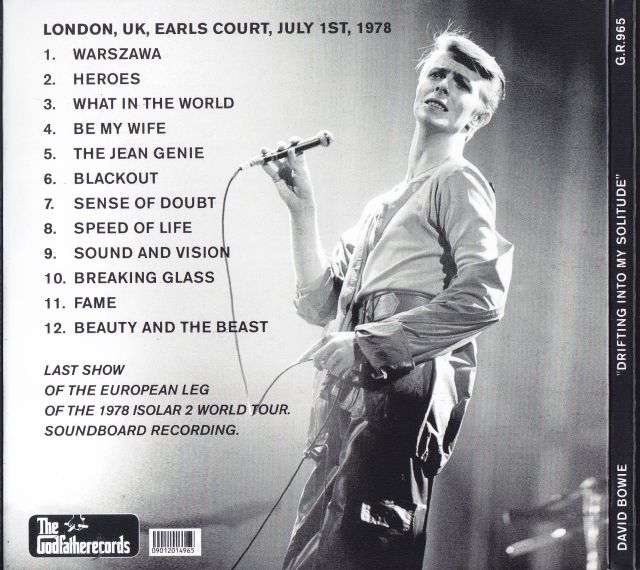 Tour band 1978 – The Low and Heroes World Tour :
David Bowie – vocals, chamberlain
Adrian Belew – lead guitar, backing vocals
Carlos Alomar – rhythm guitar, backing vocals (music director)
George Murray – bass guitar, backing vocals
Dennis Davis – drums, percussion
Roger Powell – keyboards, synthesizer ,Moog Taurus bass pedals ,backing vocals (except 11–14 November 1978)
Dennis Garcia – keyboards, synthesizer (11–14 November 1978 only)
Sean Mayes – piano, string ensemble, backing vocals Simon House – electric violin
Simon House – electric violin.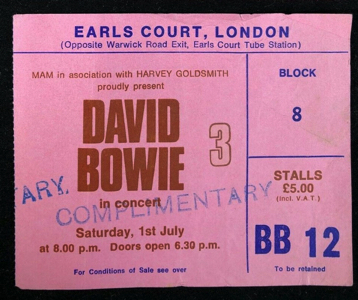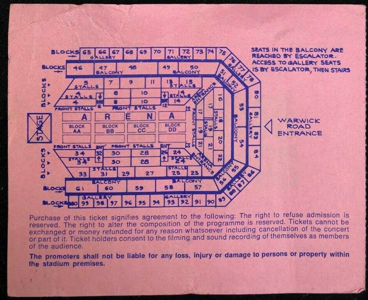 (Visited 192 times, 1 visits today)