David Bowie 1974-11-18 Philadelphia ,Spectrum Theatre – Philadelphia 1974 – (source Dave Peters).
Sound Quality Rating
01. Rebel Rebel.flac
02. John I'm Only Dancing.flac
03. Sorrow.flac
04. Changes.flac
05. Moonage Daydream.flac
06. Can You Hear Me.flac
07. Young Americans.flac
08. 1984.flac
09. Foot Stomping.flac
10. Rock And Roll With Me.flac
11. Love Me Do Jean Genie.flac
12. Somebody Out There Likes Me.flac
13. Suffragette City.flac
14. Rock And Roll Suicide.flac
15. Diamond Dogs.flac
Label: No label
Audio Source : audience >Taper Dave Peters
Lineage: Sony TC-152(unknown mic) > Master cassette
Total running time : 1:12:18
Sound Quality : Much noise ,dull ,but still good listened to
Attendance : 17.500
Artwork : None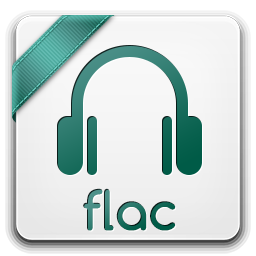 So the story goes: I answered an ad on Craigslist for 500 free Grateful Dead tapes.
On picking them up from the taper, I'm also informed he and a friend recorded other bands through the 70's. These were never circulated, and deemed inferior in quality.
When I inquired about digitizing his masters, he laughingly obliged, and this is the 5th one completed.
Some of the old Ampex and BASF tapes are in poor shape, one completely off the spool, and several squealing badly. I will be presenting the ones of superior quality only, out of the initial batch he loaned me. I do believe these shows will be lovingly embraced by the Dime community, and will be shared here exclusively.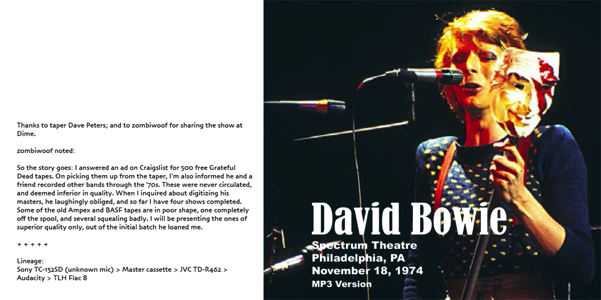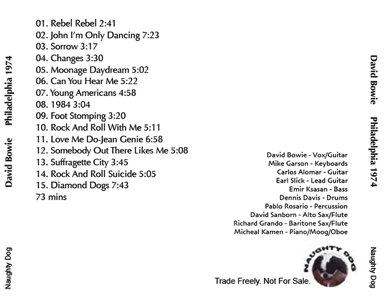 The Tour Band – The Soul / Philly Dogs Tour (October–December)
• David Bowie – vocals
• Mike Garson – piano, mellotron, music director
• Earl Slick – lead guitar
• Carlos Alomar – rhythm guitar
• David Sanborn – alto saxophone, flute
• Willie Weeks – bass
• Dennis Davis – drums
• Pablo Rosario – percussion
• Warren Peace – backing vocals
• Ava Cherry – backing vocals
• Robin Clark – backing vocals
• Anthony Hinton – backing vocals
• Diane Sumler – backing vocals
• Luther Vandross – backing vocals
.
(Visited 505 times, 1 visits today)