David Bowie and Hutch ,Foxgrove Road ,Beckenham ,London – The 1969 Revox Tape – SQ 9
01. Introduction.flac
02. Space Oddity.flac
03. Janine.flac
04. An Occasional Dream.flac
05. Conversation Piece.flac
06. Ching-A-Ling Song.flac
07. I'm Not Quite.flac
08. Love Song.flac
09. When I'm Five.flac
10. Life Is A Circus.flac
11. Lover To The Dawn.flac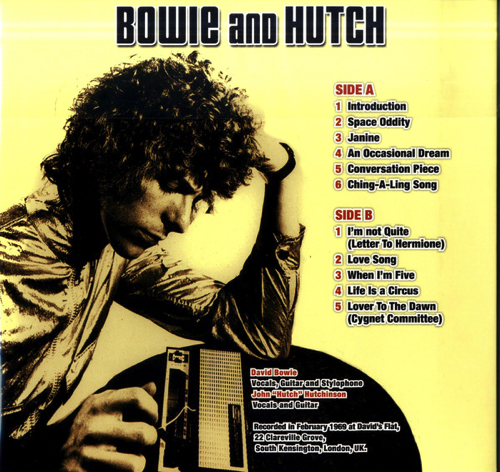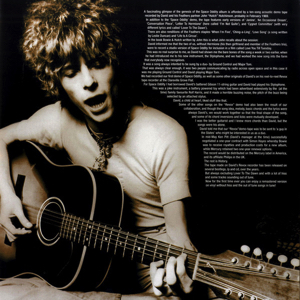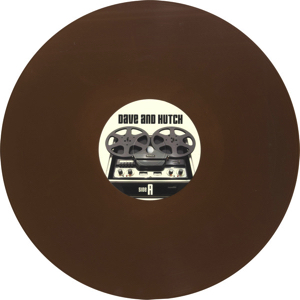 A fascinating glimpse of the genesis of the Space Oddity album is afforded by a ten-song acoustic demo tape recorded by David and his Feathers partner John "Hutch" Hutchinson, probably in mid-April 1969. In addition to the 'Space Oddity' demo, the tape features early versions of 'Janine', 'An Occasional Dream', 'Conversation Piece', 'Letter To Hermione' (here called 'I'm Not Quite'), and 'Cygnet Committee' (with very different lyrics and called 'Lover To The Dawn'). There are also renditions of the Feathers staples 'When I'm Five', 'Ching-a-Ling', 'Love Song' and 'Life Is A Circus'.
Exactly when and where this demo tape was recorded remains difficult to pinpoint. It was almost certainly after Kenneth Pitt's meeting with Simon Hayes on 14 April, and the presence of Hutch means that it can't have been a great deal later, for he bowed out and returned to Yorkshire the same month. It has been suggested that the demos were recorded on professional equipment at Mercury Records' headquarters in Knightsbridge, but this seems highly unlikely considering Bowie's apologies on the tape for the "very bad tape recorder and microphone" and for the noises coming from the piano teacher upstairs; the usual consensus is that the venue was his new flat in
Foxgrove Road, Beckenham, where he moved on 14 April.
In mid-May Pitt successfully negotiated a one-year contract with Simon Hayes whereby Bowie was to receive royalties and production
costs for a new album, while Mercury retained two one-year renewal options. The record would be distributed on the Mercury label in America, and its affiliate Philips in the UK.
– Nicholas Pegg: "The Complete David Bowie"
(Visited 1,508 times, 1 visits today)