David Bowie Space Oddity 40th Anniversary EP And Remix Facility (Release date: 20th July 2009)
Sound Quality Rating
The Space Oddity Digital EP tracklisting:
01. Space Oddity (original UK mono single edit) 

02. Space Oddity (US mono single edit) 
03. Space Oddity (US stereo single edit) 

04. Space Oddity (1979 re-record)
This is a revolutionary experience for music fans to recreate their own versions of one of popular music?s most iconic songs. Here are the original eight stems/multi-tracks that will be made available:
05. Space Oddity (Bass and Drums) 

06. Space Oddity (Strings)

07. Space Oddity (Acoustic Guitar) 

08. Space Oddity (Mellotron)

09. Space Oddity (Backing Vocal, Flute and Cellos) 

10. Space Oddity (Stylohone and Guitar) 
11. 
Space Oddity (Lead Vocal) 

12. Space Oddity (Main Backing Vocal Including Countdown)
Label : No label,A unique opportunity for fans to remix their own version of Space Oddity on their computer and via new iPhone application iKlax.
Audio Source : Storytellers audio via iTunes
Lineage : Unknown
Total running time : 1:10:59
Sound Quality : Excellent quality! Equals record or Radio/TV
Artwork : Yes
40 years ago to the day that Neil Armstrong stepped on to the moon, EMI will create a unique opportunity for David Bowie fans: the chance to download and mix the original multi-tracks of Space Oddity which also celebrates the 40th anniversary of its original release on July 11th.
Partly inspired after seeing Stanley Kubrick?s 2001: A Space Odyssey, which premiere red in London in May 1968, Space Oddity was originally written later that year with the first known recorded version dating from February 1969, several months before its eventual release on July 11th 1969 and some time before the Apollo 11 moon landings.
Space Oddity was a cultural landmark for David Bowie as an artist ? it was featured by the BBC in its television coverage of the lunar landing, and the song later won an Ivor Novello award. The song?s mysterious character, Major Tom, later reappeared in the song Ashes To Ashes, albeit the worse for wear.
The Space Oddity Digital EP will consist of the four tracks listed below and when fans purchase the EP they will also receive the original eight stems/multi-tracks for free, enabling them to remix the song through their own software or through iKlax software.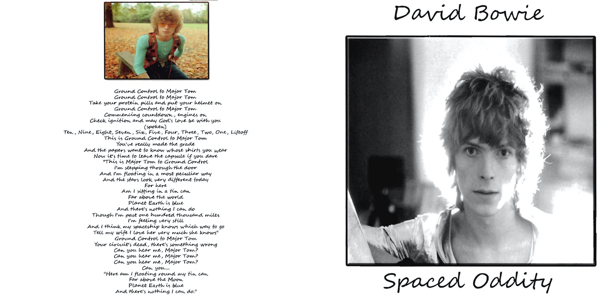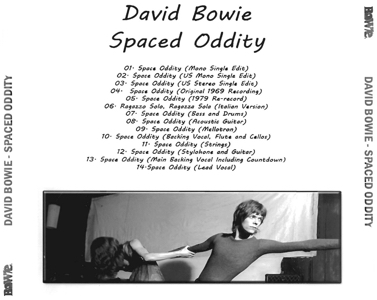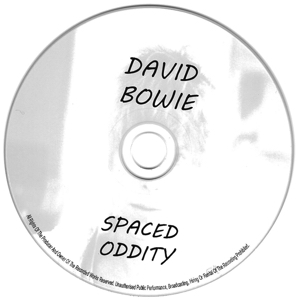 (Visited 294 times, 1 visits today)