David Bowie 1975-11-08 Cher TV Show- US TV CBS – The Cher Show EP (2)-
Sound Quality Rating
side A. David Bowie With Cher– Young Americans (Medley) 6:32
Ain't No Sunshine
Blue Moon
Da Doo Ron Ron
Day Tripper
Maybe Baby
Maybe
One
Only You (And You Alone)
Song Sung Blue
Temptation
Wedding Bell Blues
Young Americans
Young Blood
side B1. David Bowie– Fame 3:26
side B2. David Bowie With Cher– Can You Hear Me 4:13
Label : Rocks Lane – KITTY27EP001
Audio Source :
Lineage : Broadcast November 23rd 1975
Taping Gear : Unknown
Taper: Unknown
Recording Location: Unknown
Total running time : 0:14:11
Sound Quality : Very good. Equals record or radio/TV apart from a slight noise and some dullness.
Attendance : Unknown
Artwork : Yes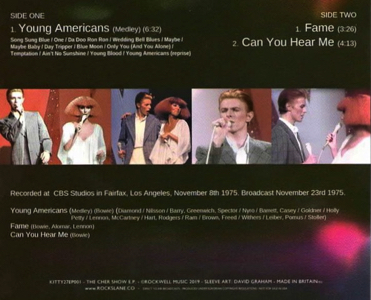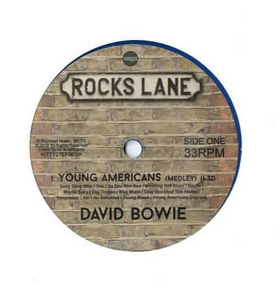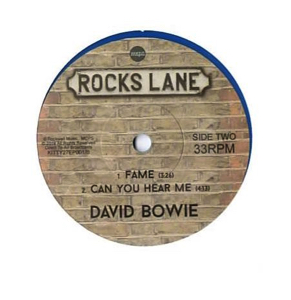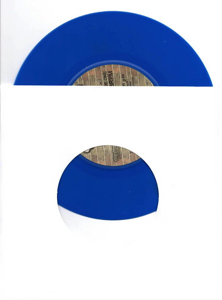 In 1975, David Bowie made a television appearance that would not only live in the memory of his fans but within the holy grail of 'TV history'. He teamed with pop icon Cher to deliver a medley of songs in one of the must-see moments of the '70s. His performance of 'Fame' ranking highly as a Zeitgeist moment for showbiz in the seventies.
Bowie was on the new solo hosted by Cher having decided to go separate ways with Sonny Bono. Arriving to promote his new album Young Americans, the duo's performances would live in the hearts and minds of many for years to come. Bowie's bravado in particular during the album track 'Fame' was a glimpse of an iconic future.
The performance itself rests largely on Bowie's juggernaut vocal, where his heavy tone and forceful style act to power home the golden lyrics of songwriters Bowie, Carlos Alomar, and John Lennon. A song which Bowie once described as "nasty, angry," he later admitted it was written "with a degree of malice" is perfectly juxtaposed by the staging of The Cher Show.
The subsequent variety show duet Bowie and Cher gave the huge television audience AKA 'The Young American Medley'. A somewhat 'eclectic' set of tunes followed, the duo applied themselves with their unbelievable showmanship and style to somehow pull off every single one of them, despite the differences in genre and pace.
(Visited 26 times, 1 visits today)