David Bowie Fresh From Divorce (The Scary Monsters Cronicles)
Sound Quality Rating
01. SCARY MONSTERS AND SUPER CREEPS
[alternate take]
02. IT'S NO GAME
[alternate take]
03. TIRED OF MY LIFE
[demo for "It's No Game"]
04. CAMERAS IN BROOKLYN
[early version of "Up The Hill Backwards"]
05. IT HAPPENS EVERY DAY
[early version of "Teenage Wildlife"]
06. LASER
[early version of "Scream Like A Baby"]
07. ASHES TO ASHES
[unreleased disco remix]
08. KINGDOME COME
[alternate take]
09. I AM A LASER
[recorded with the Astronettes – different lyrics]
10. BECAUSE YOU'RE YOUNG
[alternate take]
11. IS THERE LIFE AFTER MARRIAGE
[unreleased]
12. PANIC IN DETROIT
[re-recorded in 1979]
13. CRYSTAL JAPAN
[Japanese only single]
14. ALABAMA SONG
[re-recorded in 1979]
15. ASHES TO ASHES
[from Bowie's performance at the "Tonight show" on September 5th 1980]
16. LIFE ON MARS
[from Bowie's performance at the "Tonight show" on September 5th 1980]
17. THE MAN WHO SOLD THE WORLD
[from Bowie's performance at "Saturday Night Live" on December 15th 1979]
18. BOYS KEEP SWINGING
[from Bowie's performance at "Saturday Night Live" on December 15th 1979]
19. TVC 15
[from Bowie's performance at "Saturday Night Live" on December 15th 1979]
Label : Godfather Records – GR580 – 2010
Audio Source : Soundboard recording
Lineage : Silver cd
Recording Location: Unknown
Total running time : 1:19:30
Sound Quality : very good. Equals record or radio apart from a slight noise and some dullness.
Artwork : Yes
All familiar stuff on this Godfather release (see also Vampires Of Human Flesh and Glamour). What you get is the ten Scary Monsters outtakes that appear on VOHF, Tired Of My Life (the Aladdin Sane outtake) and some other contemporary oddities (TV appearances, rare takes).
What makes this release stand out is the sound quality on the Scary Monsters outtakes. On Glamour, they're bassy and you suspect the speed may be wrong; I haven't got VOHF but understand that bassiness is an issue here as well.
These fellas are absolutely spot on, official release quality. Quite outstanding.
The weakness, ironically, is that Godfather have stuffed too much on. The TV apps and rarities are completely unnecessary (it's not as if Bowie fans haven't already got them many times over) and with the SQ being a little lower, it dilutes the whole. But it's a relatively minor quibble.
.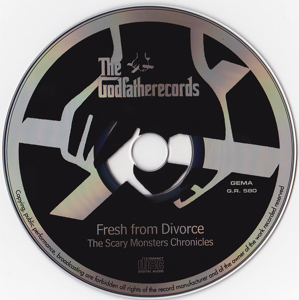 .
=================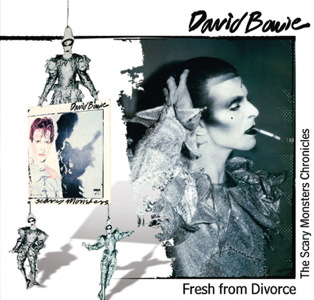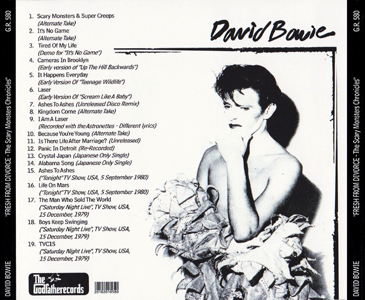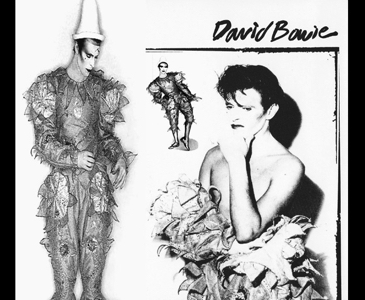 (Visited 1,147 times, 1 visits today)