David Bowie Alternative Hunky Dory (compilation Demos and BBC sessions)
Sound Quality Rating
Johnnie Walker Lunchtime Show ,BBC Session 1972-05-22
01. Changes .flac
Bob Harris Sounds Of The Seventies ,BBC Session 1971-09-21
02. Oh! You Pretty Things –
03. Eight Line Poem.flac
Regular Hunky Dory LP 1971-08-06
04. Life On Mars .flac
Bob Harris Sounds Of The Seventies ,BBC Session 1971-09-21
05. Kooks.flac
Demo London 1971
06. Quicksand.flac
Bob Harris Sounds Of The Seventies ,BBC Session 1971-09-21
07. Fill Your Heart.flac
08. Andy Warhol – false start – Andy Warho II.flac
Regular Hunky Dory LP 1971-08-06
09. Song for Bob Dylan.flac
Bob Harris Sounds Of The Seventies ,BBC Session 1972-01-18
10. Queen Bitch .flac
Alternative Mix 1971-07-30
11. The Bewlay Brothers.flac
Label : No label > BT1347CD
Audio Source : compilation Demos and BBC sessions
Lineage : Unknown
Total running time : 0:53:06
Sound Quality : very good. Equals record or radio apart from a slight noise and some dullness.
Artwork : Yes
This appears occasional on torrent sites, but tends to be withdrawn quite quickly because, despite the title, two of the songs appear to be simply the standard versions from the original album.
Those apart, it's a compilation of session tracks and Ryko alternative versions: so you'll probably have them all anyway.
Having already created the art, I found that this is the same as K-K-K-Kooks, so that art is also attached.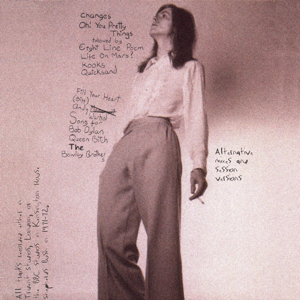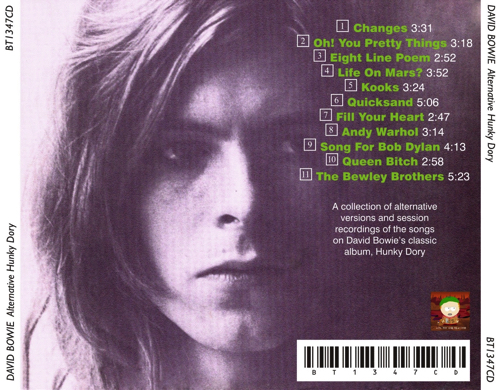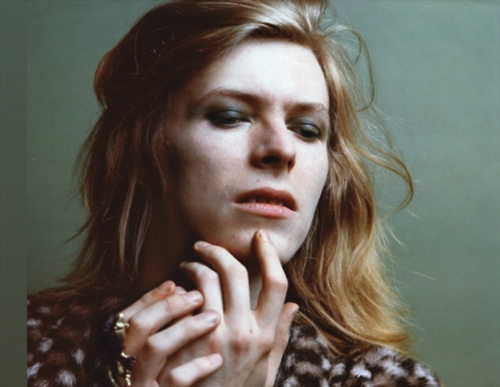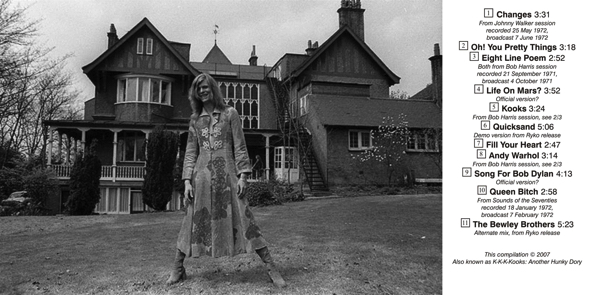 (Visited 1,660 times, 1 visits today)