David Bowie Maximum Bowie – The Unauthorised Biography Of David Bowie
Sound Quality Rating
This Bowie audio-biography (unauthorised) is on the Chrome Dreams label. It includes a picture CD with a mini-poster (1996-era inside). Read by Nancy McLean and written by Ben Graham with background and incidental music by Amanda Thompson.
Release details
Released by Chrome Dreams, January 2001 in the UK, March 27, 2001 in the USA
Catalogue number: ABCD073
01 – The Entertainer.flac
02 – Growing Pains.flac
03 – The Medway Sound.flac
04 – A Gnome Alone.flac
05 – Floating In Space.flac
06 – Hype & Heavy Metal.flac
07 – Rock'n Roll Star.flac
08 – Cracking Up.flac
09 – Berlin.flac
10 – A New Decade.flac
11 – Taking Care Of Business.flac
12 – Renaissance Man.flac
Label : Chrome Dreams – ABCD 073
Audio Source : FM Broadcast
Lineage : Unknown
Total running time : 1:08:39
Sound Quality : very good. Equals record or radio apart from a slight noise and some dullness.
Attendance : Unknown
Artwork : Yes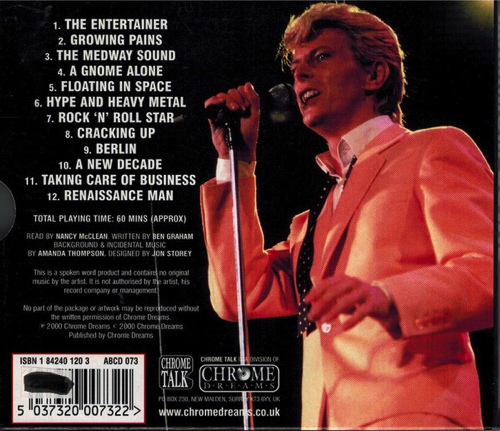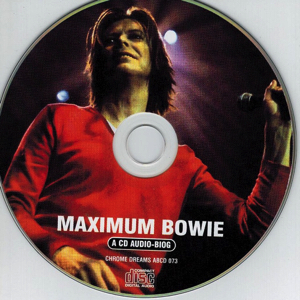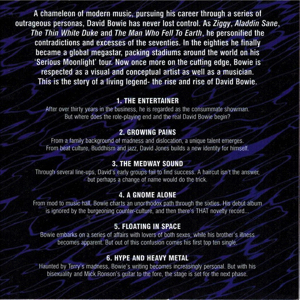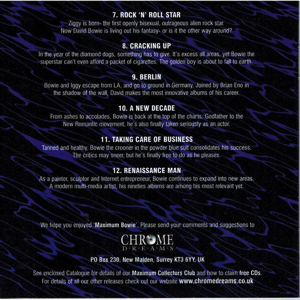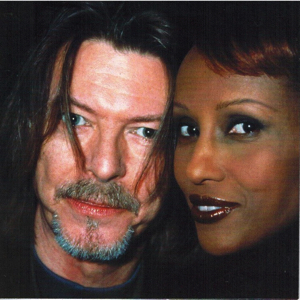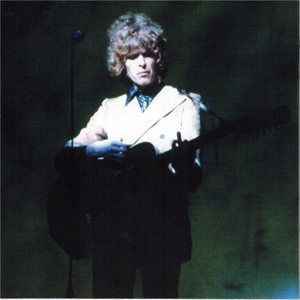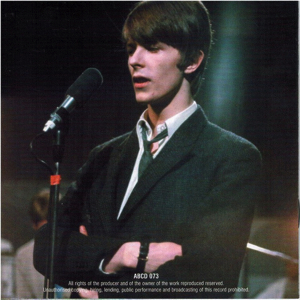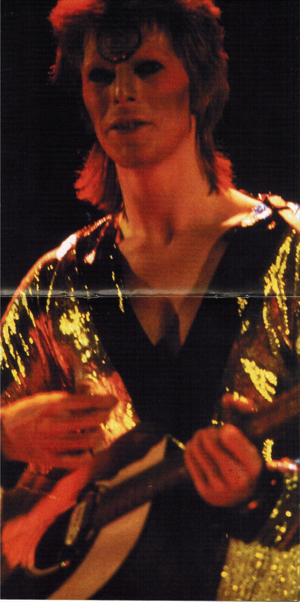 (Visited 250 times, 1 visits today)